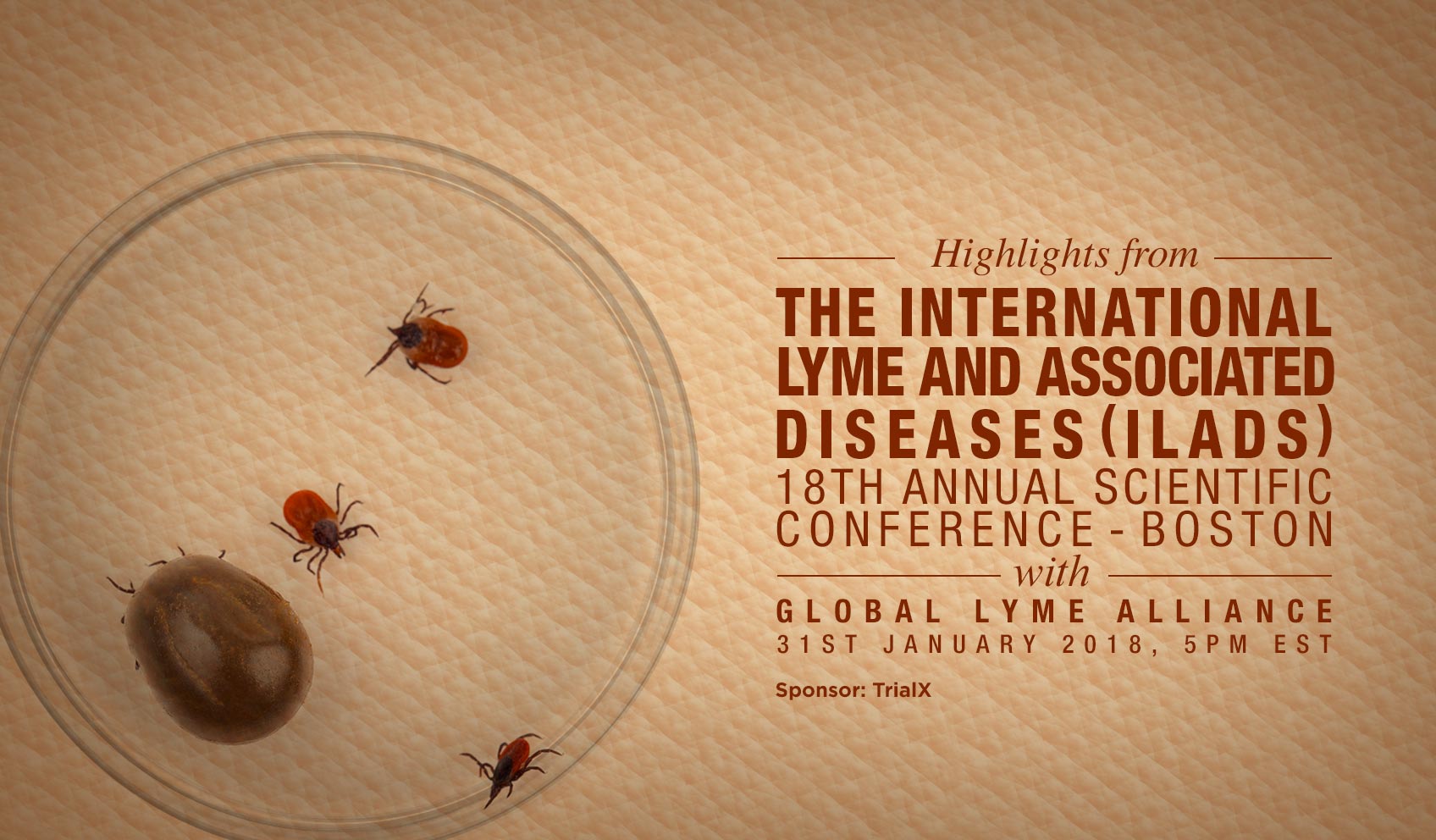 Highlights from the International Lyme and Associated Diseases (ILADS), 18th Annual Scientific Conference – Boston
Lyme disease is an illness caused by the bacteria Borrelia burgdorferi, a complex microbe known as a spirochete. Lyme disease is a multi-systemic illness, if left untreated it can become a severely debilitating illness affecting the central nervous system, joints, and multiple organs, including the heart and brain. It presents in multiple-stages from: acute (early stage) to chronic (late stage or persisting) illness.
The CDC estimates over 300,000 people in the United States are diagnosed with Lyme disease each year. It is one of the fastest growing infectious diseases in the U.S. and Western Europe.
The Global Lyme Alliance is pleased to present Highlights from ILADS 18th Annual Scientific Conference, our expert panel of leading physicians will provide their insights and a summary of key data and research presented at this conference.
The patient panel includes Jackie Bailey and Jennifer Crystal. Jackie is a Nurse Practitioner at Apheresis Associates of Northern Virginia (AANV). She has been performing physical exams on donors since 2010. She has extensive experience working as a Family Nurse Practitioner. Jennifer is a writer and educator at Boston. She is working on a memoir about her journey with chronic tick-borne illness.