An Overwhelming Need
Given the advances made by modern medicine, it is remarkable that there is neither a reliable diagnostic test for Lyme disease, nor an effective treatment for long-term Lyme. Global Lyme Alliance (GLA) is dedicated to accelerating the development of more effective methods of diagnosis and treatment of Lyme and other tick-borne diseases.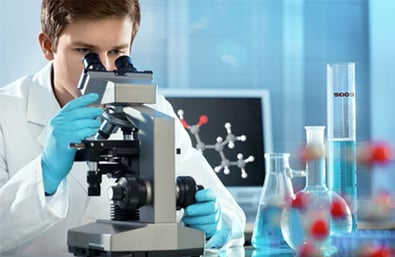 The urgency of our research mission is greater than ever before. Not only has Lyme disease grown more rampant in its usual hotspots across the United States, it's expanding to new geographic regions where it has never been recorded before.
Yet despite this, federal funds for Lyme disease research remain woefully inadequate. GLA is committed to filling this gap by funding innovative and promising research that leads to the development of an accurate and accessible diagnostic test, treatments for long-term, or persistent, Lyme, and a cure.
The funds we raise are distributed after great deliberation to support researchers at accredited universities conducting evidence-based research. Our grant-making criteria give precedence to those programs and researchers whose work is most likely to deliver publishable results that will advance the scientific knowledge of tick-borne diseases and ultimately a cure.
Our Process
GLA's Grant Review Committee, made up of members of our world-class Scientific Advisory Board, awards research grants following a rigorous process using guidelines established by the National Institutes of Health (NIH). Each grantee must meet the same scientific standards that the NIH applies to its own research grant review process.
Grants are awarded to projects judged to have exceptional prospects of delivering measurable advances. As part of the GLA team, grantees take part in our prestigious annual closed-door Lyme Research Symposium, which is a one-of-a-kind opportunity for scientists to meet face-to-face to discuss their research programs, foster exchange of ideas and collaboration among researchers in a confidential climate.
Additional Resources