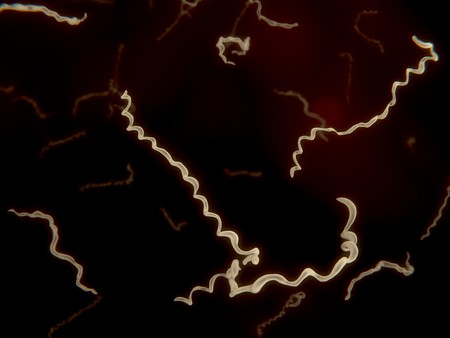 by Mayla Hsu, Ph.D
Director of Research and Science, GLA
GLA hosts top researchers to discuss Lyme disease research
How can we understand Lyme disease better? Are there drugs that can kill persistent bacteria? Why do some Lyme patients get well, while others remain sick? Questions like these were discussed at the 2017 Global Lyme Alliance Research Symposium, which was held March 31-April 1 in Greenwich, CT.
About 30 scientists from all over the United States met to share the latest data about Lyme disease. These were researchers who have received GLA grants, as well as Scientific Advisory Board members whose expertise spans both the clinical and basic sciences.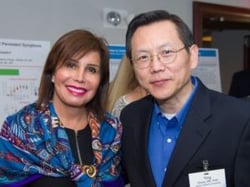 One highlight was the discussion of a new way of using the mouse model of Lyme disease, in which evidence of brain penetration by spirochetes has been found. In the past, this has not always been easy to demonstrate, and the new data will fuel further discovery of its direct effect on neurological infection and brain function.
Another area of discussion was focused on the 10-20% of Lyme disease patients who despite antibiotic therapy are not cured. Such patients often suffer debilitating pain, fatigue, and neurocognitive difficulties, which are termed post-treatment Lyme disease syndrome (PTLDS). Understanding the immune response in PTLDS patients and what causes a chronic inflammatory state is the subject of GLA-funded work, both in the mouse model as well as in the study of human subjects.
The search for more effective treatments for Lyme disease patients was also presented in talks and posters. The bacterium that causes Lyme disease is called Borrelia burgdorferi. When grown in the test tube and treated with antibiotics, some bacteria survive as persisters, which are very slow-growing bacteria. In patients, persisters may be the cause of long-lasting symptoms. Therefore, new drugs and drug combinations that directly target persister bacteria are a focus of research interest.
The symposium wrapped up with a lively group conversation about the diagnostic blood test for Lyme disease, with widespread agreement that the existing two-tiered test recommended by the Centers for Disease Control is unacceptably insensitive. What it should be replaced with, however, is still being debated.
Overall, GLA was pleased to host this gathering of premier-level scientists. The newer research underway will in due course be published in high-quality, peer-reviewed scientific journals consulted by authorities in the tick-borne research field. We look forward to seeing the final results and to supporting ongoing studies.