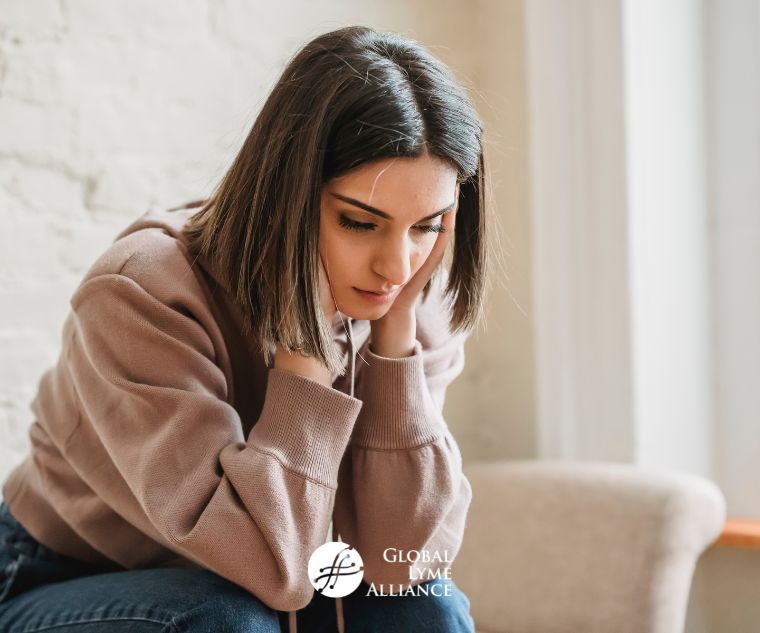 From one Lyme warrior to another.
I'd be lying if I said this wasn't a difficult time. I'm still struggling to recover from this disease—the raw feelings surrounding this daily battle are documented regularly on my blogs and across social media. I'm still reaching out to Lyme patients and trying to find new ways to connect and provide emotional support and friendship to those who are suffering from this isolating illness. I'm still trying to grow my own business so I have some means of financial support, even though I'm only partially functioning and never have any consistency. I'm still trying to write my novels—my passion—in the rare moments when the fog in my mind clears. I refuse to let Lyme take that away from me, too.
But I'd be lying if I said it was easy to keep holding on.
There's so much more to Lyme disease that most people can't understand unless they've experienced it themselves. It's not just the physical symptoms that make life impossible —it's the emotional. It's the financial. It's the burden under which we're forced to bend until we break. And boy, do we break. If anything, Lyme teaches us resilience. But how many times do we have to break down and build ourselves back up before it all becomes too much?
Sometimes this disease feels impossible. Too often, we walk in darkness.
I need to stop speaking in the abstract. That doesn't help anyone. So here's the truth of my Lyme disease: Even as I continue to get better, the bills add up. Medicine and doctor visits are all out of pocket and expensive—and that's just for the oral antibiotics which I'm taking. I'm waiting to get a disability hearing, but that won't be scheduled until 2018. In the meantime, I need some financial relief until I can go back to work without worrying that I'm either jeopardizing my health or that I won't lose whatever job I do get because I have good health days, but they're always followed by bad weeks.
I'm on government assistance. I'm relying on my family to get me through each month, placing an even bigger financial burden on them. Come August, if nothing changes, I'll have to sell my house. In the meantime, I'm trying to build up my editing and writing business and do odd jobs so I'm able to earn some income. I've always believed in working hard for what you earn. But those jobs are hit or miss. It never feels like enough.
I try to be positive and live in gratitude because I have way more than some, and I recognize that. But every day is a struggle. Every single day. And the worst thing about it is that my story is all-too-common.
This is why I advocate so strongly for Lyme patients. Because we live in this hell for years and years, and if I can help prevent the suffering of just one person—if I can show them they're not alone—then maybe I'm still here for a reason. Some days, though, it's hard to tell.
I don't mean to be so blunt. I don't mean to sound so weary. But the truth is, I'm tired. I'm tired. I'm so damn tired.
I don't like people to see this side of me—this side that's depressed and anxious about her future, whose desperation screams so loudly, I begin to wonder if I even have one. I don't like others to see this side of me because it's not indicative of who I really am.
I'm the girl who is strong and brave and formidable in the face of adversity. I'm the girl who strives to help others rise in the face of their own battles, who offers hope in times of darkness because she believes hope can light the world. I'm the girl who faces obstacles with resilience and accepts challenges in stride, persisting despite resistance.
But sometimes I'm also this: Lonely. Scared. Defeated.
This week, I was the girl who sank so low into darkness, she didn't think she'd ever find her way back out. I was the girl who lost her empathy and ability to cope, who pushed away loved ones, who lashed out at the hands that tried to help her rise from this dark corner. I was the girl who sank to the kitchen floor and curled up near the cabinets, sobbing because she couldn't see a way forward, a way past this pain.
"I can't do this. I can't do this. I don't want to do this anymore."
How many times have I said those words? But I'm still here. I am still doing this. Because there is no choice. I can't support others on this journey if I'm crumbling under the weight of my own. So I've learned to keep picking myself up. I focus on the victories. I reassemble the pieces that fall apart. I fight to keep shedding light on the dark corners of the world even though my own world feels dark because the fire inside me refuses to go out.
I refuse to let it.
Little by little, the light I strive so hard to cast for others spreads to myself, and I bask in its glow for a while. I'm starting to learn how to do that, too. But it's hard to keep that light there when this disease has shadowed you for so long. It's hard to keep going when you don't know where this ends.
All I can do is make a promise myself and to you. I'll keep going. I'll keep picking up the broken pieces. I'll keep trying to shape them into something useful, something beautiful. I'll keep casting light on all those dark corners of this disease. And I'll keep trying to remember that I can walk in that light myself.
I promise I'll keep fighting for you, for me, for us. I won't stop.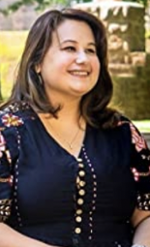 GLA Contributor
*Opinions expressed by contributors are their own. Susan Pogorzelski is the author of "The Last Letter," a semi-autobiographic novel about her struggle to find a Lyme diagnosis and subsequent journey through recovery.