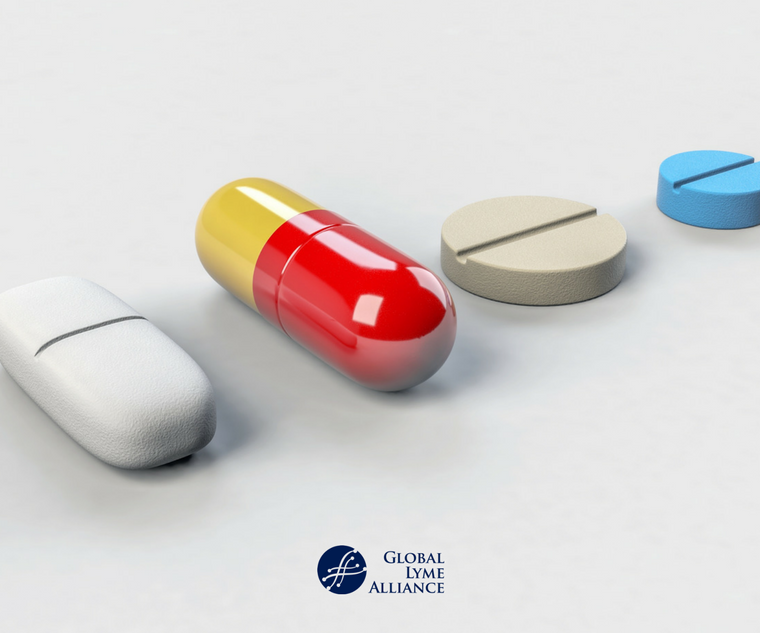 by Jennifer Crystal
Many people turn to the internet for supplements, where they can find products at discounted rates. But saving a few dollars can be a big gamble that can put a patient's health in jeopardy.
Tick-borne illness is expensive. The toll it takes on your body notwithstanding, the financial cost can bankrupt even the most successful people. Patients suddenly unable to work are often swamped by medical bills. Some don't have insurance. Those that do often still have to pay out-of-pocket for their appointments and then fight for reimbursement. Many insurance companies deny long-term treatment coverage, at least until the weary patient puts up a long battle. To make matters worse, non-traditional therapies that help Lyme patients, such as specialized diets, neurofeedback, integrative manual therapy, and nutritional and homeopathic supplements, are generally not covered by insurance.
So what is a patient to do? For supplements, many people turn to the internet, where they can find products at discounted rates compared to retail stores. I've certainly done this, wanting to save as much money as possible since my illnesses, a combination of Lyme and two tick-borne co-infections could easily cost $1,000 per month out of pocket. But saving a few dollars can be a big gamble that puts a patient's health in jeopardy.
Why? Because a good deal of what we order from the internet is fake.
In her article "The Fake Supplement Issue No One is Talking About—Beware of Amazon" , Jill Carnahan, M.D., says, "Amazon has been making headlines lately due to surges in counterfeits, imitation merchants, and elaborate fake review scams." She cautions that this is especially an issue for supplements, a $112 billion market that has almost no regulation. A Forbes article noted in Dr. Carna-han's post revealed that 25% of Amazon's marketplace are Chinese knockoffs.
I learned this the hard way recently, when I ordered a supplement off of Amazon. It was a basic vitamin that I usually get at the pharmacy, but I didn't have time to go to the store that week, so I opted for the convenient click of Amazon Prime. Two days later, a green bottle arrived that looked exactly like the one I buy at the pharmacy—with the same label, sealed in plastic packaging—but when I opened it, I found red capsules instead of white. Were they real? They might have been. But I wasn't going to risk my health to find out. In the end, I wound up paying double the money—the sunk cost of the discarded bottle from Amazon, plus the replacement bottle from the pharmacy—and still had to take the time to go to the store.
I was shocked to learn from Dr. Carnahan's article that even major stores can't always be trusted either. She cites a 2015 New York State attorney general's office report which found that GNC supplements contained ingredients that were not listed on their labels. A Walgreens ginseng supplement turned out to be rice and garlic, and six supplements from Target contained beans, rice, peas, and carrots instead of the main ingredients listed.
With this frightening information, now I really ask, what is a patient to do? Dr. Carnahan recommends buying straight from the producer. There are a number of reputable online stores that sell brand name supplements. I personally use Emerson Ecologics, Researched Nutritionals, and Wellness Pharmacy. A good Lyme Literate Medical Doctor (LLMD) will refer you to his or her trusted pharmacy or retailer.
Moreover, beware those doctors who, instead of making these referrals will try to sell you supplements directly from their office. They often charge a steep mark up, for this service, which begs the question, is the doctor running a retail concern or a medical practice? Some doctors certainly have the patient's convenience in mind, but be sure you trust that your doctor is acting in your best medical interests rather than his or her own financial interests. I've had naturopathic and traditional physicians sell me expensive supplements that they swear will make me better, but they haven't. When I called one physician's office, the au-tomated prompt listed the apothecary before scheduling; this told me exactly where this doctor's priorities lay.
The bottom line is to be vigilant and well-informed, and to always make sure both you and your practitioners are putting your health first. Be sure you trust your doctor and your pharmacy and retailers, and remember the old adage, "You get what you pay for."
---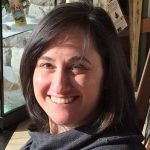 Opinions expressed by contributors are their own.
Jennifer Crystal is a writer and educator in Boston. She is working on a memoir about her journey with chronic tick-borne illness. Contact her at jennifercrystalwriter@gmail.com