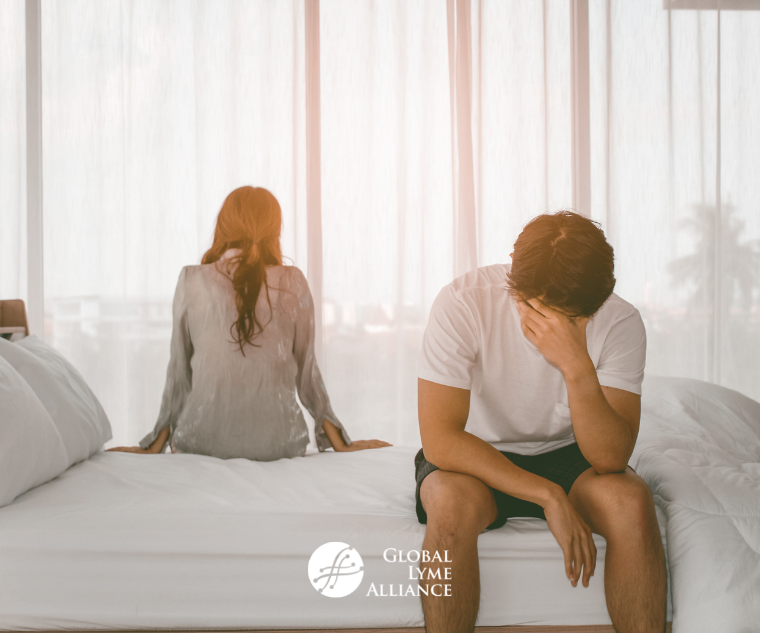 How do I know how to be a good partner to someone with a chronic illness? Because I have a one....but that wasn't always the case.
I was diagnosed with my first autoimmune disease shortly after my husband, Zach, and I got married. We've been married almost ten years, and I've been more or less sick the entire time. There was a time when Zach had very little patience with me and my ever changing symptoms.
Before I was diagnosed with Lyme disease, anxiety was one of my worst symptoms. I literally thought I was going to die. I would wake Zach up in the middle of the night, looking for reassurance for unexplained chest pain or a mole that looked different. I would jump to the worst case scenario in every situation, then perseverate on it for hours. After awhile he started walking out of the room, because he didn't want to listen to it anymore. It felt like he wasn't there for me.
Then, there was the year when I was really sick. I stopped being able to help out around the house and all the responsibilities feel on him. I couldn't cook or clean, the laundry piled up in the basement. He wanted to go to concerts or out to a bar like we used to, but I was just too tired. By any definition, I was not a good spouse or partner and occasionally he would remind me of it.

Yet something shifted after he came with me to my first appointment with my Lyme specialist. He developed patience with me. He started to listen more, and sit with me while we talked through my symptoms. Slowly we became partners in fighting Lyme.
Every day I hear heartbreaking stories of how chronic illness tears apart relationships and ends marriages. When you can't see an illness, it's very easy to think someone is faking it or taking advantage of the situation. Sometimes the healthy partner thinks "I did not sign up for this," and takes off. Sometimes I think the partner leaves because he or she is not strong enough to watch a loved one suffer.
Some advice for partners:
Be there.
I've been known to break into spontaneous crying fits. I can only imagine how annoying and frustrating that is for my husband. At first he tries to walk away and then I see the thought process going on in his mind as he slowly turns around sits down next to me. My crying fits only last a couple of minutes, then I take a few deep breaths and gather myself.
Just sitting with someone while they are breaking down is one of the most powerful things you can do, and you don't even have to say a word.
Listen and ask questions.
Talking things out is how people process thoughts and emotions. Lyme has been described as a do-it-yourself disease. There is no standard treatment, so we have to make decisions about our treatment protocol, our diet, and our exercise regimen without much guidance. There are a lot of other things to process with chronic illness. We sometimes wonder why this is happening to us or if we'll ever get better. Sometimes we don't have "a point" or are not particularly good at making sense, but it helps just to talk.
When your partner asks you to read something, read it.
One of the symptoms of chronic Lyme is brain fog and we often have difficulty finding the words to express how we feel. Sometimes I find an article or blog post that I really relate to and I ask my husband to read it, so that he can understand me better. It's a simple gesture, but it will bring you closer together. Do what you can to learn about the illness. You can even look for articles on your own, and bring them up to your partner.
Go to appointments when you can.
Like I said earlier, something changed after my husband started going to my appointments with me. I think a doctor validating my symptoms made it real for him. He knew I wasn't making it up when the doctor said everything I was experiencing was a symptom of Lyme.
Embrace diet and lifestyle changes.
One of the most helpful things my husband has done was go on an elimination diet with me. He was having some health issues, but probably didn't need to completely change what he was eating. It made it so much easier to do it together and we kept each other accountable.
There have been many times during this journey I have felt like a burden. Our money is spent on treatments rather than nights out, I have a strict bedtime of ten o'clock. I do not have the stamina to go to parties. But we still make an effort to make things fun, like cooking together, watching comedies to laugh together, and choosing low key events we both can enjoy.
Stand up for your partner to others.
My husband lives with me every day, while my friends see me only occasionally. He knows the truth about my illness, which I often hide from others. It makes me feel so supported when he speaks up about my illness to my friends and family. I get sick of defending myself and it's nice that he is willing to take over.
Allow your partner space to heal.
This year my husband gave me the greatest gift he could ever have given me. He suggested I leave my job and take a part-time job. It's allowed me the space to start the healing process.
Maybe allowing your partner to quit his or her job isn't possible in your situation. Think about what else you can do to allow your partner space to heal. Can you put the kids to bed while he or she takes a bath? Can you help sort and pay the flood of medical bills? Can you give up a corner of your office for a meditation space? Any little bit helps.
Believe your partner, all the time, every time.
People with invisible illnesses, often feel just that, invisible. When we tell our coworkers we are in pain, but we don't look like we're in pain, we're afraid they don't believe us. A partner can be the one person with whom we don't have to worry about being ourselves. Don't second guess, don't minimize, just believe.

On the other hand, I have some advice on how someone with a chronic illness can be a good partner. Don't expect perfection. Know that this is a hard road that no one asked for, including your partner. Express gratitude, even for the tiniest things that make your life easier.
Pass this article along to your partner. It may help to open a dialogue. However, be careful not to imply your partner isn't doing a good job, which can easily make a person defensive. Pursue a dialogue on how you can be better partners to each other. As the patient, I have empathy for the caregiver. There is no recognition and no attention paid to your struggle. Doctors rarely ask the partner how they are feeling.
Lyme is a third wheel in our relationship. It's something for which each person has to take some responsibility. Every day Zach is learning how to be a better husband to someone with a chronic illness. Sometimes I'm amazed at the information he has picked up about Lyme disease or my autoimmune conditions. He went from never wanting to talk about it, to bringing it up when he sees an article online.
All relationships take hard work, and when you add in Lyme it makes it ten times more difficult. While you are fighting the illness, the pain, and the fatigue, remember to also fight for each other.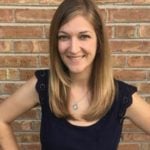 Kerry Heckman
Opinions expressed by contributors are their own. Kerry J. Heckman is a licensed therapist and author of the healing and wellness blog Words Heal. She was diagnosed with chronic Lyme disease in 2016.
Website: http://www.kerryjheckman.com/