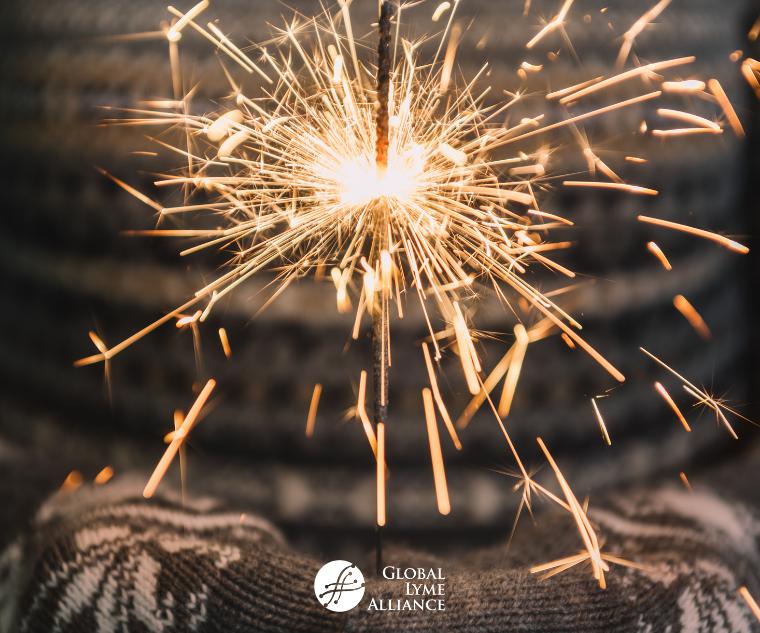 The holidays are supposed to be the happiest time of the year. But for many people with chronic illnesses—and others suffering in different ways—the holidays can be really difficult.
If you're bedridden with tick-borne illnesses, you may find that anxiety and depression increase as you think about all that you're missing during this holiday season. And since late-stage Lyme doesn't come with a prescribed end date, you may feel like you'll never live to celebrate a festive holiday again.
I'm here to tell you that there is hope. I know this because I have been where you are, and have come out the other side stronger.
I remember one Thanksgiving when I had to sit on the front porch because the noise and lights and cramped air were too much for me. Meanwhile, my family was inside laughing and catching up with each others' lives. I remember another Christmas lying upstairs in bed because I was too sick to help decorate the tree. I remember many holidays when I had to excuse myself from the celebration to nap. and I remember feeling so many emotions as a result: sadness, frustration, helplessness and guilt.
These emotions were at fever pitch the year I had been feeling relatively well on Christmas Eve but by Christmas night, was so wiped out that I couldn't go to a neighbor's house for dinner. I insisted that my family still go, and after they reluctantly left, I crept into the living room, curled up on the couch, and wept.
Then something shifted.
I looked up at the Christmas tree and marveled at the soft, twinkling lights and sparkling ornaments. The room was otherwise dark and quiet, so I had a tranquil moment to enjoy the tree without sensory overload. I stretched out on the couch, realizing I didn't usually have alone time like this. Despite the fact that I was exhausted and had a fever, this felt like a precious stolen moment, and I found myself rethinking the situation. That is, instead of feeling sorry for myself, I decided to make the most of my solo Christmas. I ordered in Chinese food. I didn't allow myself my usual feelings of, "Well, if I'm just lying in bed and everyone else is doing X I should at least try to be productive." No way. I did not want to make myself read or write or do anything. For once, I thought, my relentless work ethic needed a holiday, too. I just was. And what started as a self-pity party turned into a rather lovely little Christmas.
Reframing—looking at a situation from a different perspective—is a great tool for Lyme patients that can help make the holidays a bit easier. It also helps to know that even if you feel awful this holiday season, you might feel better next year, or in three years. Christmas is a time of faith, and having even a glimmer of it helped me to recover from tick-borne diseases.
It wasn't a linear path by any means, nor was it quick. Even as I started to feel a bit better, there were still difficulties about the holidays. My college friends made an annual tradition of coming to visit me around New Year's. They'd bring joy and laughter, medicine that lasted much longer than their one-day visit. But I still had to disappear for an hour or two to take a nap, and hated missing out on time with them. Sometimes I'd get really tired during conversations and close my eyes while lying on the couch, listening to them talk but not participating. As the years went by, I charted progress: I could stay up longer during their visits, play board games with them, and engage more in conversations.
Still, there was always that awful time when the night was winding down and they would hug me goodbye and drive away, back to their jobs and houses and lives that were moving steadily ahead, while, by contrast, mine continued to be defined by illness.
The good news is, that eventually I, too, moved forward. Yes, I got well enough to live independently. I started volunteering. Then I tutored and did some freelance writing jobs. After a couple years of those small steps, I was well enough to move to a new city and begin graduate school. I still got together with my college friends at the holidays, and then went back to my life, just like they did.
That year I spent alone under the Christmas tree, I never would have thought I would be well enough again to enjoy the holidays. But I got there! This year, I'll get to spend the holidays with some wonderful new people in my life, traveling to three different states to celebrate with different families. There will be a Christmas tree and stockings. There will good food. There will be lots of laughs. There will be fatigue, too, and requisite naps.
But most of all, there will be joy.
If your holidays aren't looking so joyful this year, first try reframing your perspective on them. Then allow yourself some faith that a new year is coming, and with it, the possibility of better days.
---
For more GLA blogs, click here.
The above material is provided for information purposes only. The material (a) is not nor should be considered, or used as a substitute for, medical advice, diagnosis, or treatment, nor (b) does it necessarily represent endorsement by or an official position of Global Lyme Alliance, Inc. or any of its directors, officers, advisors or volunteers. Advice on the testing, treatment or care of an individual patient should be obtained through consultation with a physician who has examined that patient or is familiar with that patient's medical history.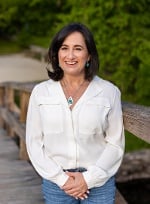 Writer
Opinions expressed by contributors are their own. Jennifer Crystal is a writer and educator in Boston. Her work has appeared in local and national publications including Harvard Health Publishing and The Boston Globe. As a GLA columnist for over six years, her work on GLA.org has received mention in publications such as The New Yorker, weatherchannel.com, CQ Researcher, and ProHealth.com. Jennifer is a patient advocate who has dealt with chronic illness, including Lyme and other tick-borne infections. Her memoir, One Tick Stopped the Clock, is forthcoming from Legacy Book Press in September 2024. Ten percent of proceeds from the book will go to Global Lyme Alliance. Contact her via email below.