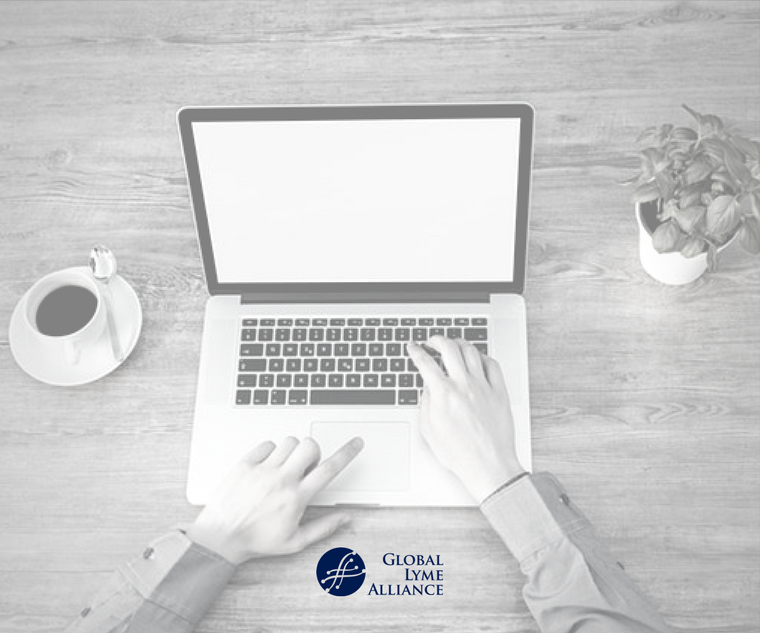 by Jennifer Crystal
The chronic illness conundrum. When personal issues enter the workplace.
One of the many factors that led to my 2007 relapse was a huge research project I was doing for the magazine I was working for at the time. The incredible amount of energy and brain power that I put into the project caused my neurological symptoms to flare, until I was physically and mentally overwhelmed. My doctor suggested I take a week or two off work while I restarted antibiotics.
"But my editor doesn't know I have Lyme," I replied sheepishly.
"Why not?" he asked.
"I didn't want her to think I'm not capable of doing my job."
My decision to be secretive was born of fear: I was afraid of being judged, afraid of being defined by my illness, afraid of being seen as unreliable, afraid of losing the job I needed to help pay my medical bills. The irony was that by not telling my boss the truth about my health—and my limitations—I had worked myself into a situation in which I was incapable of doing my job.
Angst over when or if to tell an employer about one's illness is a common and scary struggle for patients of any chronic malady. It's especially tricky with a relapsing disease like Lyme, which can flare, and impact work ability, without warning.
I was lucky because I worked from home. I set my own hours, so as long as I met my deadlines, it didn't matter what time of day I did my work. I could write and edit articles from my couch, in my pajamas, and my boss was none the wiser. I napped in the afternoon and no one knew.
Not everyone has the same flexibility. Some Lyme patients find themselves struggling to look alive from nine to five, wishing they could curl up under their desks. They come home exhausted, unable to do anything but sleep.
The flexibility of my job, however, had its downsides. I was paid by the hour. It was easy to forego social plans in favor of doing another couple hours of research. I lost my sense of work-life balance. How could I give myself downtime if I could be doing work and making money? The more hours I put in, the more money I made; the more money I made, the smaller the medical bills became, but the larger the medical issues grew.
After restarting antibiotics, I had such a bad Herxheimer reaction that I became bedridden and incapacitated. I couldn't perform the daily tasks of living, let alone the duties of my job. I had no choice but to tell my boss the truth.
As I hesitantly explained my situation to her over the phone, she stopped me and said, "Oh, I knew you had Lyme…I read that article you wrote about it." After attending my college roommate's wedding in Florida in 2006—just as I went into remission—I'd written a piece about that experience for our college alumni magazine. I'd forgotten that my editor had gone to the same college, and received the publication. "I remembered that piece and have been so amazed with how much work you've been able to do in spite of all you've been through," she said.
She offered to have me slow down for a few weeks, and when even that was too much, she hired a temp to cover me for a month. She didn't sound annoyed, or frustrated, or put out, or any of the negative reactions which I'd imagined. Instead she said, "You are a critical part of this operation. I want to work with you through this. Just tell me how I can best help you and respect your needs."
Had I been upfront with my boss in the first place, I would have saved myself the stress and anguish that contributed to my relapse.
It goes without saying that not everyone has such an understanding boss. Not everyone is able to take time off without jeopardizing their career, and not everyone can remain financially afloat if they do take a leave of absence. Many Lyme patients are the chief breadwinners for their families. In addition to their paychecks, they desperately need the health insurance their job provides, even though the work itself can lead to a relapse of the illness that requires insurance coverage in the first place.
It's quite a conundrum, with no set answer.
One thing that is true across the board, though, is that Lyme sufferers and other patients of chronic illness are not in these difficult positions by choice. When I expressed to my doctor my concerns about telling my boss about Lyme, he said, "Having Lyme isn't anything to be ashamed of. It's not like a secret addiction or something you did to yourself. You were bitten by a tick—it could have happened to anyone. I think, if anything, your boss should be impressed that you've been able to do so much while managing this illness."
He was right! Lyme disease wasn't my fault. It wasn't anything to feel guilty or embarrassed about. A good boss will understand that.
Ultimately I had to quit my job at the magazine. Unable to care for myself or pay my bills, I moved back in with my parents at 28- years of age. I was very lucky to have their help, but the move was a blow to my independence and my pride.
I kept my doctor's words in mind, though, as I wrestled myself back into remission. Once I was well enough to work again, I understood the process, slowly, first volunteering, then taking on small freelance projects. I also reevaluated my interests and capabilities. I knew I couldn't work in a pressured editorial position again, and I knew I couldn't keep a traditional schedule. So what could I do? What was I passionate about? What was a career that offered a more flexible schedule?
My readers know the answer: I channeled my medical experiences into writing and teaching, et voilà, here I am penning this post. Do I still have fears that I'll relapse and not be able to keep my commitments? Of course. But I'm upfront with my colleagues. And, most importantly, I'm upfront with myself about my limitations, and that honesty has made me capable of more than I ever could have imagined.
---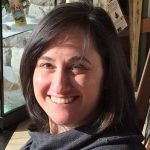 Opinions expressed by contributors are their own.
Jennifer Crystal is a writer and educator in Boston. She is working on a memoir about her journey with chronic tick-borne illness. Contact her at jennifercrystalwriter@gmail.com