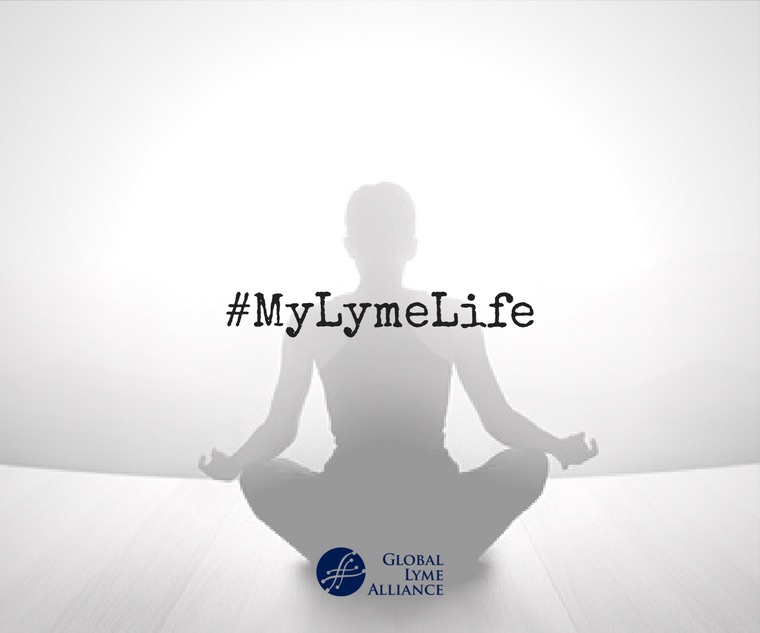 by Kerry Heckman
#MyLymeLife
Without a cure, meditation can provide a relief of Lyme symptoms.
Sometimes meditation is offered up as a cure-all for chronic illness. This is certainly not true, and occasionally dissuades people from trying it. In my experience, it hasn't cured my Lyme disease, but the benefits have been remarkable.
Meditation became a part of my self-care routine during my ordeal to find a diagnosis. I was so anxious about not knowing what was going on in my body that I was having frequent panic attacks and couldn't sleep.
The slow process of speculating about a cause, scheduling tests, and then waiting on the results was so stressful I couldn't focus on anything else. To take my mind off the waiting game, my integrative doctor suggested a mindfulness-based stress reduction class.
On my first day, I walked into a room of about 10 people. I was surprised to see a group of average looking adults. We went around the room and shared with each other why we were taking the class. We all had different reasons for being there, health issues, stressful jobs, relationship problems, but the common theme was the same—anxiety was taking over our lives.
The class was an educational seminar run by a psychologist. He showed us a powerpoint presentation that taught us about the "fight or flight" reflex. This response of the autonomic nervous system is only supposed to activate when there is an immediate threat to our lives. However, in people with anxiety it's turned on all the time. The problem for people with chronic illness is that when the fight or flight reflex is turned on, the immune system is turned off; therefore, the body is not able to heal. This was a huge wake up call for me. I knew I had to do everything I could to put my body in a healing state.
At the end of class, the psychologist led us through a guided meditation in which we visualized putting our racing thoughts on leaves as they passed by in a stream. It was the first time in months I felt like I could let my worries go.
Each week I went back and learned a little more about the nervous system, the brain, and mindfulness strategies to use throughout the day.
The psychologist provided us with a digital recording of a 10-minute meditation we could listen to between classes. Whenever my heartbeat would start to increase signaling an impending panic attack, I put on the meditation and tried to breathe through it. Occasionally, I had to listen to it twice, but it was always helpful.
A few times when I was talking to my husband, he could tell my thinking was spiraling downhill. He suggested I do the meditation and then we could resume our conversation. Once I'd taken a 10-minute pause from fear-based thinking, I was able to rationally discuss the situation and decide on the next step.
Meditation will not fix everything. I've heard some Lyme patients get annoyed because people encourage them to meditate as if it's a quick fix to a complex, serious illness. Meditation will not cure fatigue, vitamin deficiencies or swollen joints, but it does help with some symptoms. Meditation has had the following benefits for me:
Calms the "fight or flight" reflex: Prior to practicing meditation, I spent all day and night in "fight or flight." Meditation and mindfulness taught me how to use my inner voice to talk myself down from imagined threats.
Prevents emotional extremes: I used to go off on my husband and say mean and hurtful things. Eventually, I learned this was because of "Lyme rage," a symptom of neurological Lyme. We tend to become very frustrated and then unleash on those we love. After regular meditation for about three months, I noticed I wasn't losing my temper anymore. I still became frustrated but my emotions stayed in check.
Helps with sleep: Insomnia is one of the hallmark symptoms of Lyme. Before I started meditating I couldn't fall asleep or stay asleep. In combination with a very detailed nighttime routine, meditation has taught my brain how to shut down and prepare for sleep. When I have difficulty falling asleep I turn on a guided sleep meditation and it usually does the trick.
Taught me how to breathe through pain: Meditation has not changed my level of pain, but it has helped me cope with it. Remaining in a relaxed state, even when dealing with high levels of pain has prevented my thoughts about the pain from making it worse. If I stay mindful, I'm able to think clearly about what I can do to minimize the pain.
My practice consists of sitting for a guided meditation for five to 20 minutes first thing in the morning, followed by a few yoga poses to loosen up my spine. There are smartphone apps and websites that offer guided-meditations or meditation music. I learned that if I don't do it first thing in the morning I won't do it at all. Now it's a part of my daily self-care routine.
Meditation may not be right for you, but you can still practice mindfulness. Try to stay in the present moment while doing dishes, going on a walk, or reading a book. Every moment in the present is an opportunity for healing.
Read Kerry's previous blog, "Chronic Fatigue or Feeling Tired?"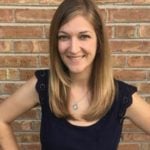 Kerry Heckman
Opinions expressed by contributors are their own. Kerry J. Heckman is a licensed therapist and author of the healing and wellness blog Words Heal. She was diagnosed with chronic Lyme disease in 2016.
Website: http://www.kerryjheckman.com/