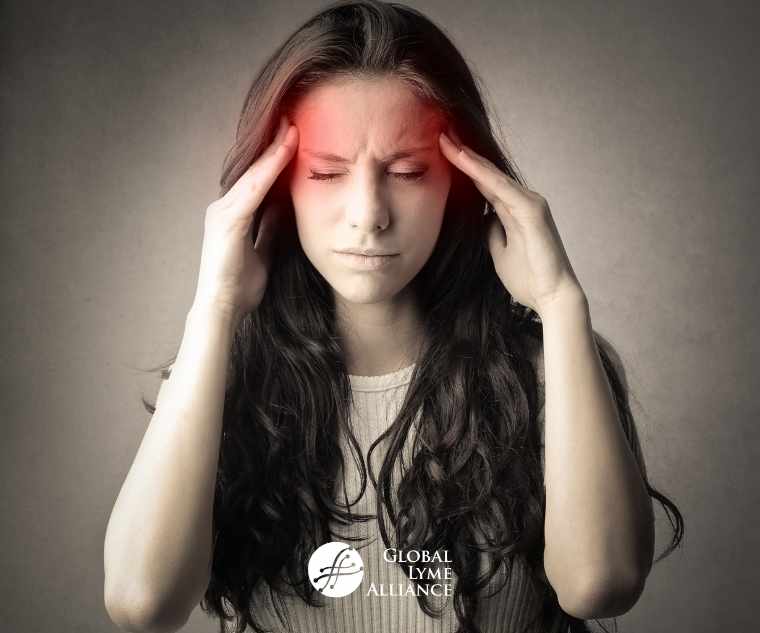 Listen to the audio version of this blog below:
Skiing has always been part of my life. I went to a college in Vermont that had its own ski run. After graduation, I moved to Colorado to teach high school, and to become a ski instructor. It was supposed to be the high point of my life, and in many ways it was, but there were also some very low points because I was wrestling with undiagnosed tick-borne illnesses.
One such low found me on the bathroom floor, writhing in pain from an excruciating migraine. The throbbing started over my left eye, working its way up over that side of my head and around the back to my neck. I felt as if my brain was going to explode out of my skull.
"It's probably from the altitude," a doctor later told me. In the years since I had started developing strange symptoms—fever, joint aches, exhaustion, hand tremors, hives—I grew accustomed to doctors writing them off with a simple explanation.
But altitude was not causing my migraines. In fact, I was suffering from Lyme disease, Ehrlichia, and Babesia, the last being a tick-borne parasite that consumes oxygen in red blood cells. Due to these infections, a scan would later show that I was not getting enough oxygen to the left side of my brain. Living at a high altitude certainly didn't help this situation, but the root cause was the fact that my oxygen levels were already compromised by infection.
Babesia is not the only tick-borne disease that can cause headaches; so can Ehrlichia and relapsing fevers. But with or without co-infections, the vast majority of Lyme disease patients complain of headaches as a chief symptom, with pain ranging from moderate to severe. Many patients, myself included, have encountered migraines so debilitating they're relegated to bed in a dark room due to pain, light sensitivity and nausea. Though tick-borne diseases can cause pain throughout the cranium, migraines are usually focused to one side. As a child, I had four surgeries to correct weak muscles in my eyes, especially on the left, leaving scar tissue over that eye. I later learned that Lyme bacteria, spirochetes, like to hide out in scar tissue, which may explain why my migraines always started over that eye.
So why are headaches so common for Lyme patients? Spirochetes can enter the central nervous system by crossing the blood-brain barrier. This barrier is supposed to protect the brain from infection, but spirochetes are tricky and swift and can coil their way across, causing headaches for their victims.
Lyme is an inflammatory disease, so once spirochetes enter the central nervous system, they cause swelling there. In his book Why Can't I Get Better? Solving the Mystery of Lyme & Chronic Disease, Dr. Richard Horowitz equates this inflammation to a fire that ignites heat, redness, pain, and loss of function.[1] Feeling like my brain was going to explode out of my skull was not really hyperbole; my head was indeed swollen, but I just couldn't see it the way I would be able to if I'd had a swollen ankle or knee.
At my lowest points of illness, I got migraines several times a week. I tried to try to push through the pain. I wanted to be living my life, teaching and skiing. But I always paid a high price for not listening to my body—or in this case, to my brain. Ignoring the headache only increased the pain, sometimes sending me to bed for two or three days at a time. I got prescription medication, which I learned to take as soon as I felt a headache coming on, rather than trying to wait it out. I also found that staying hydrated, eating foods rich in iron, and stretching gently—to help increase blood flow—sometimes helped alleviate my headaches.
The best treatment, however, was rest. If you have a swollen ankle or knee, you stay off that joint, giving it time to heal. The same is true for your brain. Your head needs time to recover from inflammation, and nothing has helped that process more for me than sleep. Though I rarely get migraines these days, I still get pressure on the left side of my head when I get tired or neurologically overwhelmed. I never want to spend a day in bed, but one is better than being there for several days—and it's certainly better than writhing on the bathroom floor. A day spent recuperating means more days on the slopes, and I'll take as many of those as I can get.
[1] Horowitz, Richard I. Why Can't I Get Better? Solving the Mystery of Lyme & Chronic Disease. New York: St. Martin's Press. 2013. (186)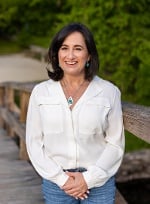 Writer
Opinions expressed by contributors are their own. Jennifer Crystal is a writer and educator in Boston. Her work has appeared in local and national publications including Harvard Health Publishing and The Boston Globe. As a GLA columnist for over six years, her work on GLA.org has received mention in publications such as The New Yorker, weatherchannel.com, CQ Researcher, and ProHealth.com. Jennifer is a patient advocate who has dealt with chronic illness, including Lyme and other tick-borne infections. Her memoir, One Tick Stopped the Clock, is forthcoming from Legacy Book Press in September 2024. Ten percent of proceeds from the book will go to Global Lyme Alliance. Contact her via email below.