GLA's campaign wrap-up for Lyme Disease Awareness Month 2020
May was National Lyme Disease Awareness Month, a time to come together to spread awareness about Lyme disease, and also show support of those living with the disease every day. National Lyme Disease Awareness Month has been observed since the 1980s, taking place during May when most of the country is entering tick season. It's a perfect time to spread the message of prevention, which was the primary goal of our campaign, One Bite Is All It Takes.
Today it is estimated that there are 427,000 new cases of Lyme in the US every year. Scientists estimate that two million people could suffer from post-treatment Lyme disease by 2020. Now more than ever, we have reached a time when it's incredibly important to continue the conversation about Lyme disease.
One Bite Is All It Takes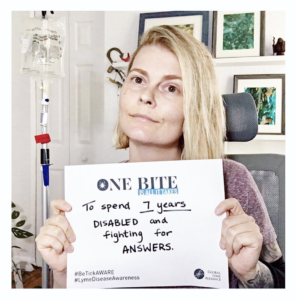 The goal of the campaign was to raise awareness about tick bite prevention (#BeTickAWARE), especially as more people head outdoors due to COVID-19 distancing restrictions. Throughout the campaign we communicated how Lyme disease can impact someone, educated people with Lyme disease facts, and created multiple ways for the community to participate; from asking supporters to share GLA's message, to creating and sharing their own message based on our campaign templates, and donating to our mission to conquer Lyme & other tick-borne diseases.
We were aware that it's a very difficult time for many people right now due to the pandemic—from stress and health to financial uncertainty. That's why it was a good time to bring the community together to share the critical message of prevention. Reminding people that we can't let our guard down when it comes to ticks, because one bite is all it takes.
The Results
We are forever grateful to the Bang the Drum Foundation who generously matched up to $100k, as part of our online fundraiser which raised $152,680 in total! Additionally, we were able to reach nearly half a million people with our "One Bite Is All It Takes" awareness & marketing efforts online. Thanks to Netflix Star Talia Jackson, #1 New York Times & USA Today Bestselling author, Kerri Maniscalco, and HBO Max Star, Armani Jackson, among the many others who participated in our campaign by helping to share our "One Bite Is All It Takes" message. Our 'alliance' is truly amazing!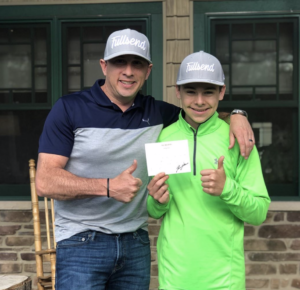 Special thanks to our partners and friends for also helping to make the campaign a success—Our board member Erin Walker and her husband, PGA Pro Jimmy Walker donated special hats as donation thank you gifts, our prevention partner, Ranger Ready Repellents posted new GLA content, shared our Be Tick AWARE message and donated a portion of proceeds to GLA for Lyme Awareness Month. A big thank you also goes to Ali Moresco who hosted a virtual fundraising event with amazing special guests Erin & Jimmy Walker, and Crystal Hefner.
Lyme Awareness Month ends, but our work continues
As always, It's important to remember that ticks can be active all year round, and spreading Lyme disease awareness should not be limited to a single month. We'll continue to share & spread awareness all year long. Thank you to all who supported us during Lyme disease Awareness Month, we hope that you'll continue to support GLA and our mission.
Follow us on Facebook, Instagram, and Twitter for daily Lyme-related posts. We are here to help!
---
Visit the Lyme Disease Awareness Month campaign page
Visit the donation page
Visit GLA's blog page