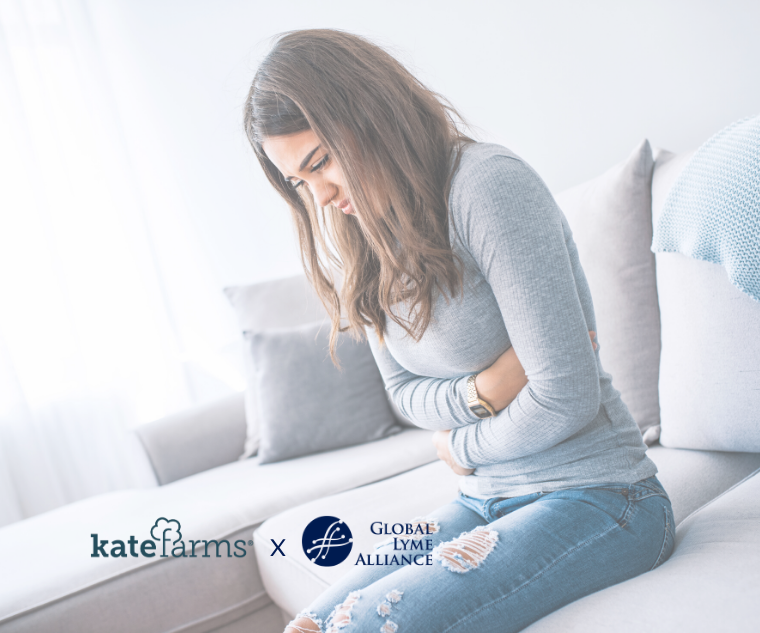 Patients who have late disseminated (post-treatment, chronic, or neurological) Lyme are usually told to reduce foods that cause inflammation or sensitivity. This means eliminating gluten, soy, and dairy.
Lyme Disease is known as 'The Great Imitator' because it has the unique ability to create a range of body-wide symptoms—muscular, neurological and endocrine among them—which can appear to indicate other diseases. This is why Lyme is so difficult to diagnose.
My Lyme disease symptoms first showed up as GI issues that hit me hard. I went from a thriving full-time college student to someone who spent half of her nights on the bathroom floor in a ball of pain. My stomach pains would continue to plague me for years as more mysterious aches and pains piled one on top of the other.
Before finding Kate Farms, my medical journey had many low points. In the fall of 2010, my weight plummeted to 85 pounds. I was too nauseous, too exhausted, and in too much pain to eat much of anything. I spent the next several months force-feeding myself enough to stay out of the danger zone, but the talk of hospitalization constantly followed me around.
Force-feeding was a short-term solution as my weight dropped again, this time to 88 pounds, in the spring of 2012. At this point, I was bed-bound and too weak to start treatment for my now diagnosed neurological Lyme disease. From that point on I would yo-yo between being in a scary low weight zone to just barely managing to pull myself into the low 90-pound range in order to survive. This continued for years. I began to fear the worst.
In late 2016, I was dealt another blow when my GI issues ramped up ten-fold. I had never felt pain like that in my life. Lyme disease is known to cause such dysfunction of the immune system that it often leads to secondary autoimmune illnesses. In my case, I was diagnosed with Crohn's disease and I had to live on a liquid diet. The trouble, though, was that I had so many food allergies and sensitivities that regular store-bought meal replacement shakes were not suitable for my needs.
I tried to make shakes at home from scratch, but they couldn't supply the calories nor the nutrition that was needed to survive. This was the make-or-break moment when I knew that I wouldn't make it unless I found a long-term solution, so I tirelessly searched the Internet for help. Finally, after four months of living on air, essentially, I found Kate Farms shakes, and they changed my life.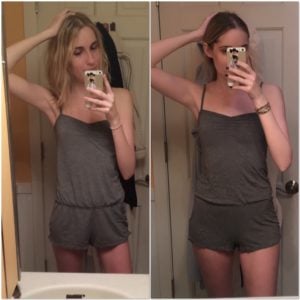 Kate Farms formulas are plant-based, so they're made without common allergens. Moreover, they are organic, nutritionally complete, and easily digestible. The Peptide 1.5 sole-source nutrition formula gave me 500 calories per 325 milliliters, and it saved me. I lived solely on Kate Farms shakes for months while I pulled myself out of the depths of that initial Crohn's flare. For the first time in more than seven years, I was able to hit a weight over 100 pounds and maintain it. Not only did these shakes give me the calories I desperately needed, but also renewed my energy as my body drank up the nutrition it had been lacking for so long.
Since 2017 Kate Farms has been a part of my daily life. During times when GI issues flare-up, I live solely on the shakes, but even when I can eat solid food, I still drink at least one Kate Farms shake a day because they taste great and are great for my health. I wish I knew about Kate Farms sooner and I hope that my story can lead others, just like me, in the right direction.
For a limited time, Kate Farms, in partnership with Global Lyme Alliance (GLA), is offering a special promotion. To receive a discount of 20% off your first order of any Kate Farms products, use coupon code KATEFARMS20. For every order, Kate Farms will donate 10% of sales to GLA. This offer expires on 9/16/20.
About Kate Farms:
Kate Farms was founded in 2011 when a little girl named Kate Laver was failing to thrive because she couldn't tolerate any of the available tube feeding formulas. Her determined parents had the transformative idea to develop a better formula using the highest-quality, organic, plant-based ingredients without the synthetic ingredients and common allergens—including soy, dairy, and corn—found in traditional formulas. Today Kate is a thriving teenager and her parents and healthcare professionals are driving a movement that says tolerance is no longer the acceptable measure of effectiveness in medical nutrition.
Covered by Medicare, Medicaid, more than 2,000 private insurance plans and a growing number of WIC plans, Kate Farms is made of easily digestible pea protein, prebiotics from organic agave inulin, and a clinically effective phytonutrient blend that delivers antioxidants. Kate Farms flows easily through a feeding tube but can also be taken orally because of its great taste. Kate Farms is on formulary with many of leading children's and adult hospital systems across the country.
***
In order to advance our mission, GLA occasionally partners with brands to develop mutually-beneficial fundraising campaigns, co-branded merchandise and partnerships/sponsorships that bring the Lyme community together for the purpose of having a greater impact in the fight against Lyme disease. If you are interested in becoming a brand partner or sponsor, please email: marketing@gla.org
---
Opinions expressed by contributors are their own.
Christina Kovacs is an advocate and writer who runs the blog Lady of Lyme. You can find her @Ladyoflyme on Instagram, Twitter & Facebook.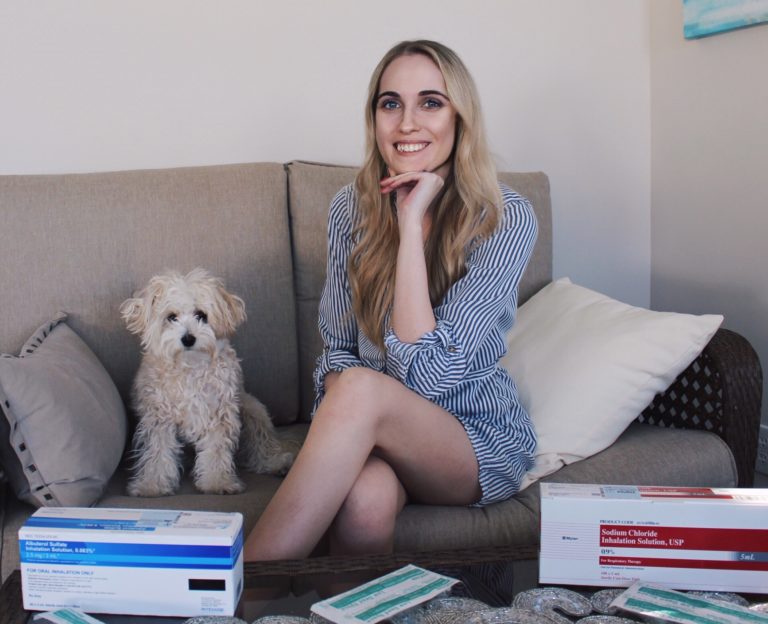 Christina Kovacs
Christina Kovacs is an advocate and writer who runs the blog Lady of Lyme. You can find her @Ladyoflyme on Instagram, Twitter & Facebook.