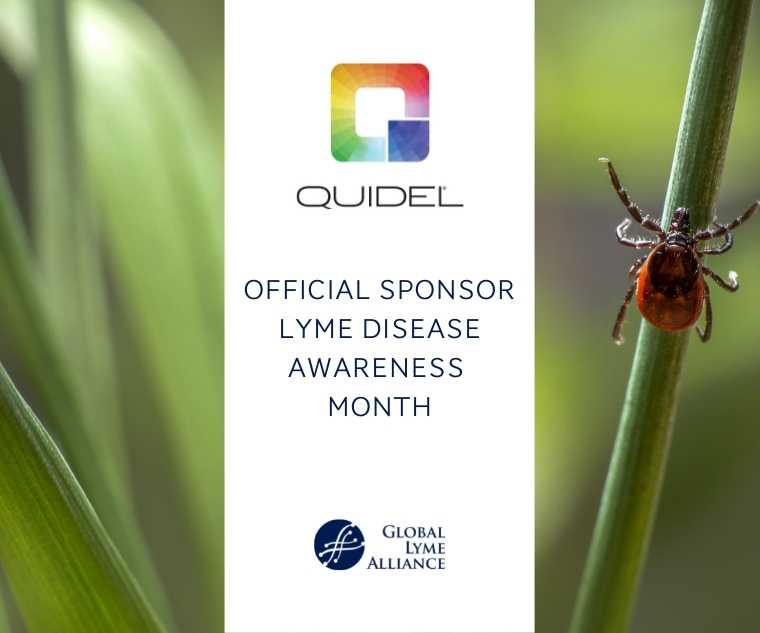 Global Lyme Alliance is joining forces with Quidel Corporation heighten public awareness around Lyme disease
Lyme disease is a growing epidemic, with more than 476,000 reported new cases each year in the United States. Global Lyme Alliance (GLA) is excited to collaborate with Quidel Corporation and their Lyme Task Force Team to heighten public awareness around Lyme disease during Lyme Disease Awareness Month (in May) and beyond. Quidel is the nation's leading developer of the only FDA-approved rapid point of care diagnostic Lyme disease test.
About Quidel's Lyme Disease Test – Gets You Results in Minutes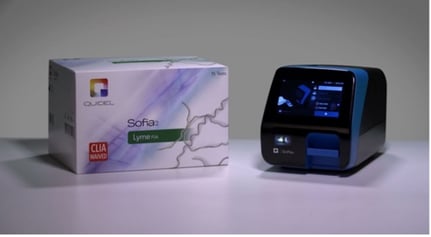 Leading the way in Lyme disease testing is Quidel's innovative Sofia® 2 Lyme FIA. The only FDA-approved rapid point of care test on the market provides the patient and their physician with indicative results within 15 minutes instead of days, which has historically been the norm. Performed in the privacy of a doctor's office or local clinic, it is also the only test that can get results from a simple finger prick of blood. Patients seeking more information are encouraged to contact their private physician to find out more about the availability of this revolutionary new test in their area. Doctors interested in ordering the instrumentation and assay can get it here directly, or through their local distributor.
GLA and Quidel
As part of its partnership, Quidel serves as GLA's Official Sponsor during Lyme Awareness Month and will partner on a series of educational PACE accredited webinars. The webinars will provide new information on various Lyme topics in an open discussion format, all designed to bring awareness to Lyme disease, along with rapid ways to diagnose Lyme, leading to prompt treatment. Additionally, Quidel will be a sponsor for The GLA Global Gala 2022, our premier fundraising event to be held this October.
About Quidel Corporation
Quidel Corporation (Nasdaq: QDEL) is a leading manufacturer of diagnostic solutions at the point of care, delivering a continuum of rapid testing technologies that further improve the quality of health care throughout the globe. An innovator for over 40 years in the medical device industry, Quidel pioneered the first FDA-cleared point-of-care test for influenza in 1999 and was the first to market a rapid SARS-CoV-2 antigen test in the U.S. Under trusted brand names, Sofia®, Solana®, Lyra®, Triage® and QuickVue®, Quidel's comprehensive product portfolio includes tests for a wide range of infectious diseases, cardiac and autoimmune biomarkers, as well as a host of products to detect COVID-19. With products made in America, Quidel's mission is to provide patients with immediate and frequent access to highly accurate, affordable testing for the good of our families, our communities, and the world. For more information about Quidel, visit quidel.com
***
To advance our mission, GLA occasionally partners with brands to develop mutually beneficial fundraising campaigns, co-branded merchandise, and partnerships/sponsorships that bring the Lyme community together to have a greater impact in the fight against Lyme disease. If you are interested in becoming a partner or sponsor, please email: marketing@gla.org