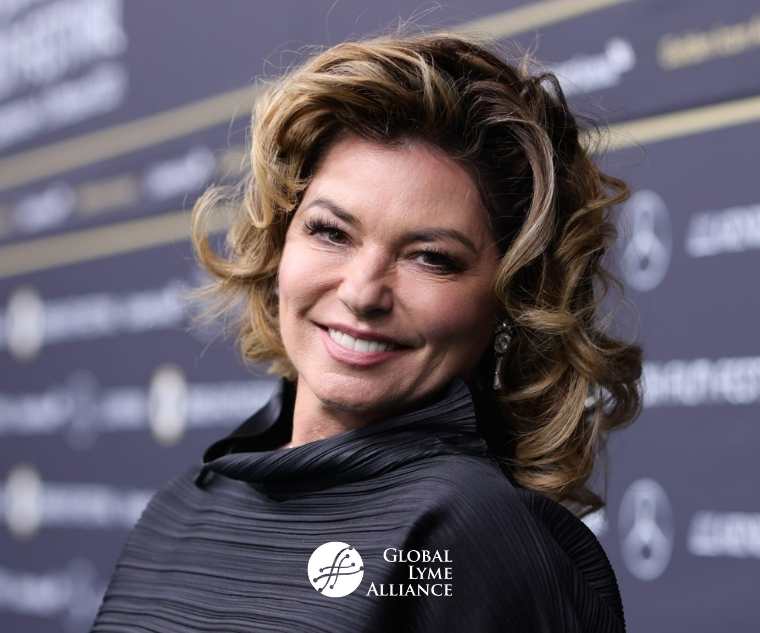 Legendary country singer, Shania Twain, released a Netflix documentary this year that discusses her battle with Lyme disease and how it almost ended her career.
"I believe every creator of their own destiny is fearless. Aware, but fearless." So begins singer Shania Twain's new Netflix documentary, Not Just a Girl. Twain's journey to success required guts and grit, not just to become the only artist ever to have three successful diamond albums, but also to overcome a serious case of Lyme disease that jeopardized her career.
Despite being a Grammy winner who gained international success and produced the best-selling female album ever ("Come On Over"), Twain did not actually go on tour until 2003, well into her career. Not Just a Girl documents how what should have been an exciting venture quickly became terrifying as Twain experienced dizziness, loss of balance, and short but frequent blackouts. "I was afraid I was going to fall off the stage," Twain says. Doctors eventually traced Twain's symptoms back to a tick bite she got while horseback riding, diagnosing her with Lyme disease.
Though many of Twain's symptoms went away with treatment, the infection caused nerve damage that affected her vocal cords. In the documentary, Twain describes a lack of control of airflow that made her unable to perform. "I thought I would never sing again," she says.
Recovery from Lyme disease can be slow, as many of the 476,000 people diagnosed each year experience. For Twain, it began with baby steps. "All I can do is determine how I'm going to carry on from there," Twain recalls in the documentary of how she felt during that period. Her guts and grit, as well as vocal cord surgeries, eventually got her back into the studio, though it took more than ten years for her to return to the live stage. In one show, she is literally back on the horse, riding a horse on stage.
Throughout the documentary, viewers can hear the evolution from Twain's early days as an 11-year-old performing in bars, to the country and pop legend belting out hits like "You're Still the One" and "That Does Impress Me Much," to a shakier voice telling her story. Though different, her voice is certainly not broken; Twain has gone on to sell over 100 million albums worldwide.
"To be relentless is the only way," Twain says in the documentary. Though she is referring to making it as a female country artist, she could very well be speaking about the fighting spirit that she and so many Lyme disease patients must summon. While Lyme disease almost cost Twain her voice, that terrifying experience is only one small part of a documentary about a long, full career. Her story is an inspiration for patients whose lives have been upended by Lyme disease, offering hope.
To read more of GLA's blogs, click here.
To watch the Netflix documentary, click here.
The above material is provided for information purposes only. The material (a) is not nor should be considered, or used as a substitute for, medical advice, diagnosis, or treatment, nor (b) does it necessarily represent endorsement by or an official position of Global Lyme Alliance, Inc. or any of its directors, officers, advisors or volunteers. Advice on the testing, treatment or care of an individual patient should be obtained through consultation with a physician who has examined that patient or is familiar with that patient's medical history.