Republished with permission from Veronicabeard.com
For the month of April 2018, veronicabeard.com will donate $10 from every sale to Global Lyme Alliance as part of their ongoing #VBGIVESBACK program.
For over two years Staci Grodin battled symptoms that ranged from blinding migraines to chest pains before finally being diagnosed with Lyme disease. Today as a mother of three, she continues to deal with symptoms 20 years after her diagnosis. This scenario is a common one for many dealing with a tick-borne illness and it inspired her and her husband to act. Her work with the Global Lyme Alliance focuses on research, education and awareness around Lyme disease and other tick-borne illness. With the organization, Staci is working to provide prevention resources to families, schools and the medical community and making a difference in the lives of those suffering from this life-altering illness.
WHAT IS LYME DISEASE?
Lyme disease is a multi-stage, multi-systemic illness caused by the bacteria Borrelia burgdorferi. Lyme is the most common vector-borne disease in the United States and has been found in all 50 states. There are an estimated 329,000 new cases each year, according to the Centers for Disease Control and Prevention.
The disease is transmitted by the bite of a black-legged tick (aka: deer tick). Lyme disease can affect each person differently. The most common symptoms in early-stage Lyme are fatigue, joint pain, brain fog, and flu-like symptoms. When undiagnosed and left untreated, it can become a severely debilitating illness affecting multiple organs, including the joints, heart, brain and other parts of the central nervous system.
Everyone is at risk for Lyme and other tick-borne illnesses. Men, women, children, and our pets are all susceptible. The most at risk group is children under the age of 15. In the U.S. more than 200 children get Lyme every day.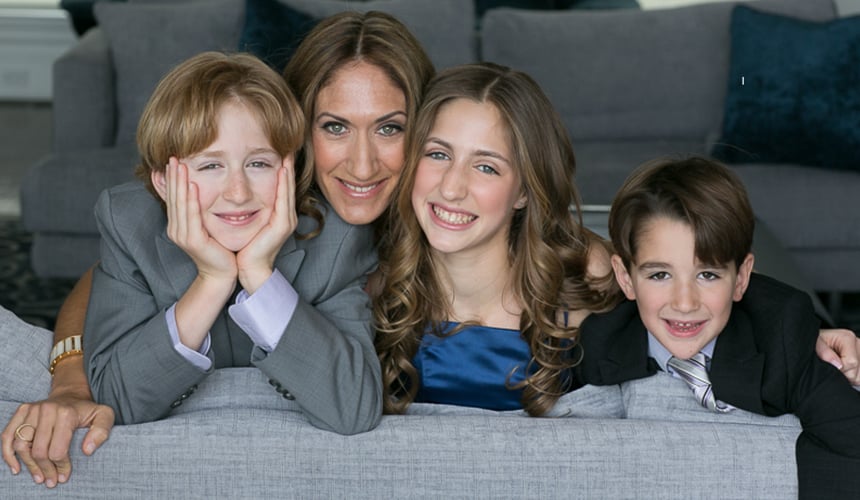 TELL US ABOUT YOUR DIAGNOSIS…
As a carefree junior in college I couldn't possibly imagine worrying about anything except my next test and my social plans. As I slowly became plagued with crippling arthritic symptoms in my hands and arms, blinding migraines, flu-like symptoms, swollen glands, chest pains and more, I could not understand what could possibly be wrong with me. My journey with tick-borne illnesses is sadly very similar to that of many other sufferers. Over the next two years following the start of symptoms, I visited dozens of specialists to try to find an answer. Each doctor referred me to yet another doctor who might be more equipped to deal with the mystery illness. Some doctors even told my mom to send me to a psychiatrist in case I was creating these symptoms to seek attention. I wasn't. I pushed my way through junior and senior years of college, often dragging myself to classes and forcing myself to get through school.
With my mom continuously by my side, I finally made my way to a cardiologist who asked if I had ever taken a Lyme disease test. I had never even heard of Lyme disease at the time. Fortunately, my test came back positive. Many people, however, have tick-borne illnesses and show negative blood test results, as current tests are 55% inaccurate. Naturally, such false negative results makes receiving a correct diagnosis for those Lyme sufferers even harder. I thought now that my illness had a name, the treatment would be easy. I was wrong. Like most ticks, the tick that had bitten me carried a host of co-infections, making treatment and recovery even trickier. My journey to wellness was a long one fraught with frustration and worry. With the help of different Lyme literate physicians, I ultimately came up with a combination of eastern and traditional western treatment options to see which one would hold true, which one worked best.
As my health started to improve, I met my husband, Rich, through a mutual friend in New York City. As we talked about having a family, I feared that these diseases would be transmitted to my children—thanks to medication taken during pregnancy, they were not. I went on to have three children and in 2001 my husband and I decided to start the Turn the Corner Foundation. Our goal was to increase education and awareness of Lyme and tick-borne illnesses. In 2015, Turn the Corner merged with the Lyme Research Alliance and we morphed into the Global Lyme Alliance. Throughout my tenure, I particularly enjoyed seeing the long-term effects of the awareness, physician training and education programs that I spearheaded, which enabled doctors worldwide to learn firsthand about tick-borne illnesses by studying side by side with Lyme literate doctors.
Although even today, I still deal with some of the symptoms from Lyme disease, I feel extremely fortunate that this journey has led me to meet and help so many other passionate people all around the world. I am grateful that I have had such tremendous support from my family and friends throughout my illness and that everyone showed such eagerness to help us from the moment we began the foundation 16 years ago, dedicating much of their personal time and energy toward the cause.
WHY IS LYME DISEASE DIFFICULT TO DETECT?
Lyme disease can be difficult to diagnose for a multitude of reasons, including:
There is no accurate diagnostic test. The common diagnostic tests are 55% inaccurate, so many people who test negative may in fact have Lyme. This leads to high rates of patients being misdiagnosed and left untreated. And as many as 20%, even if they were properly diagnosed and treated early, continue to suffer persistent illness.
Ticks are tiny! Most people who get Lyme don't recall ever seeing a tick. Deer ticks can range in size from a 1.3 mm (nymph)—roughly the size of a poppy seed— to 3.7 mm, a full-grown female.
Ticks are stealth. Ticks possess a substance that numbs a person's skin, which may explain why many people never feel a bite.
No rash may appear. Fewer than 50% recall seeing a rash of any kind, let alone the classic "bulls-eye" rash associated with Lyme.
Hundreds of possible symptoms. Lyme shares a multitude of symptoms with other illnesses, such as fibromyalgia, rheumatoid arthritis, lupus, MS, and ALS, to name a few. This is why Lyme is called "The Great Imitator" for its complexity and contributes to the difficulty and delay in receiving an official Lyme diagnosis.
The lack of Lyme-literate physicians. Early stage Lyme disease is widely accepted by most physicians, especially if there is a clear bulls-eye rash, the patient has the tick or recalls the tick bite. However, the lack of a reliable diagnostic test, conflicting definitions of Lyme, and its many symptoms, may puzzle healthcare providers, causing them not to review Lyme dis-ease as a viable diagnosis. Lyme-literate providers, on the other hand, will look at the entire health picture and environment of a patient before making a final clinical diagnosis.
Without an accurate diagnosis, thousands of patients are left without effective therapies while symptoms worsen, and while those around them question their illness, often including physicians not well-versed in tick-borne diseases.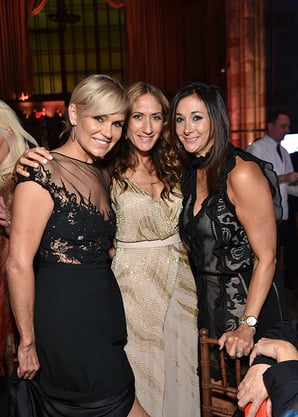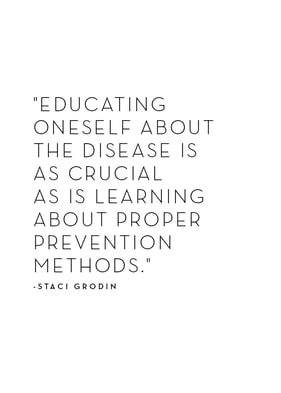 WHAT ARE THE GOALS OF THE GLOBAL LYME ALLIANCE?
Global Lyme Alliance is the leading 501(c)(3) dedicated to conquering Lyme and other tick-borne diseases through research, education, and awareness. GLA has gained national prominence for funding the most urgent and promising research in the field. GLA-funded researchers—who were the first to prove the existence of the previously disputed chronic Lyme condition—have decoded the Lyme genome, discovered how the disease can survive antibiotic therapy, and now understand far more about what makes the Lyme bacterium different than any other type of infection. Our goal is to help patients, by developing an accurate diagnostic test and proven treatment options for people at all stages of Lyme disease.
GLA also offers the general public and physicians significant education and awareness initiatives, including an interactive school curriculum, a camp awareness program, its Lyme Education Ambassador Program (LEAP), and a CME-accredited medical education program for healthcare professionals.
GLA's awareness initiatives focus on both prevention and wellness through extensive social media campaigns, videos, blogs, national Public Service Ads, and events. GLA's Doctor Referral Program helps thousands of people suffering from Lyme find a doctor who is well-versed in tick-borne diseases.
HOW IS THE GLOBAL LYME ALLIANCE WORKING TO PREVENT THIS DISEASE?
GLA's Be Tick AWARE program is focused on educating children, families, schools and youth-based organizations about the risk of Lyme disease, how to prevent a tick bite and what to look for if you suspect you may have Lyme.
The Be Tick AWARE Prevention Kit is a fun and easy way to teach kids how to protect them-selves from a tick bite. It's a great resource for camps, schools, and other outdoor-based organizations to teach and remind kids and staff how to protect themselves from a tick bite.
GLA's Lyme Disease Prevention Curriculum Educational materials that can be implemented in the classroom, home, or other youth organization.
These tools teach kids how to identify ticks, check for ticks, and about Lyme disease. Here are simple tips to Be Tick AWARE:
AVOID areas where ticks live. Ticks thrive in wood piles, long grass, bushes, leaf litter, and beach grass.
WEAR light-colored clothing: long pants, sleeves, socks, and closed-toe shoes.
APPLY EPA-approved tick repellent (such as DEET or picaridin) and insecticide (such as permethrin) to skin, clothing, and shoes as directed.
REMOVE clothing upon entering the home; toss into dryer at high temperature for 10-15 minutes before washing them.
EXAMINE yourself and your pets for ticks daily. Check everywhere — ticks love to hide!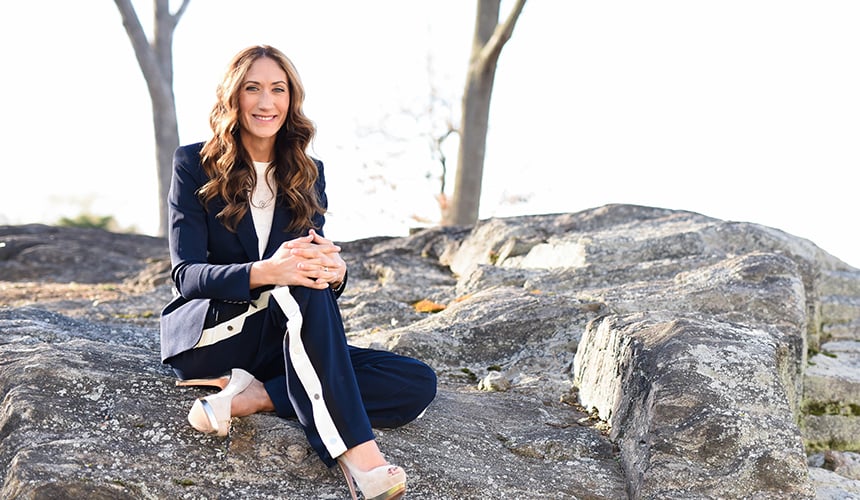 WHAT ARE THE BIGGEST MISCONCEPTIONS WHEN IT COMES TO LYME DISEASE?
MYTH: Ticks are only active in the summer.
FACT: Ticks are active year-round. They are most active in spring, summer and fall.
MYTH: Only deer carry black-legged (ie: deer) ticks.
FACT: Ticks use a multitude of hosts, in addition to deer, including household pets, birds, mice, chipmunks, squirrels, and lizards!
MYTH: It takes 36-48 hours for a tick to infect a person.
FACT: The longer a tick is attached, the higher the risk of transmission. But it is possible to get Lyme disease even if a tick is attached for less than 24 hours.
WHAT IS YOUR ADVICE TO OTHERS IMPACTED BY THIS DISEASE?
I speak with so many parents daily from around the world who are concerned that their children may have tick-borne illnesses or are panicked because their physician may be overlooking the possibility that one or more of these diseases is the cause of their or their loved ones suffering. I encourage everyone that I speak with to remember that they must be a fierce advocate for their children. If you are not comfortable with the diagnosis from your current doctor, you must seek other opinions elsewhere, as this illness is complex and very hard to diagnose. Educating oneself about the disease is as crucial as is learning about proper prevention methods.
Checking yourself and your children and pets can prove to be an excellent way to remove ticks properly before they even enter into your home. Another key component is awareness. Children or adults do not have to play in the woods to get bitten. Sadly, it's very easy to get bitten and not even know it. Routine at home tick checks after camp or sporting events are critical for effective prevention. Keeping my three children, ranging in age from 7 to 14, protected from ticks and tick-borne illnesses, and yet able to enjoy themselves in the outdoors, is always of utmost importance to me.
If you or your child or any family member has one or more of the tick-borne illnesses, remember that you do have treatment options. Finding the right physician and support group or being connected with others who are dealing successfully with these diseases is also helpful.
SHOP STACI'S PICKS AND SUPPORT THE GLOBAL LYME ALLIANCE