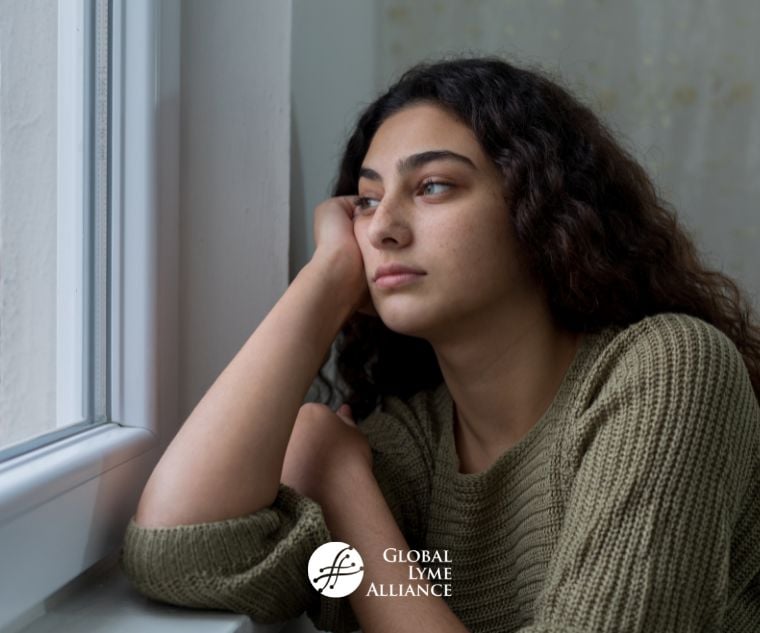 Updated on February 17, 2023
Getting bad news is hard for anyone. For people with a chronic illness, like Lyme disease, it can happen often. Here are 8 tips to help you manage the bad news.
I went through three biopsies of my spine trying to find a reason why my MRI was so drastically abnormal. All three biopsies were inconclusive. This process is not for the faint of heart. It consists of fasting for an entire day, getting an IV, laying on your stomach in a CT machine, while the doctor sticks a large needle in a precise location within my back. During my first two biopsies, they took a sample of my bone, which I could feel them chip away. The sedative and twilight anesthesia helped, but caused me to throw up about an hour after I finished the procedure.
Each time I prayed for an answer to my long-awaited question, and each time the lack of a diagnosis stung a little more.
For people with chronic illnesses the medical tests are non-stop. My one good vein has so much scar tissue it's hard to get blood from it anymore. Sometimes those test results are positive and hopeful, but many times they aren't. The bottom line is when you get news about your health that isn't what you wanted to hear, it's very hard to cope with; and for people with chronic illness, it happens over and over again.
Here is some advice on how to respond:
1. Cry
You better believe I've cried a lot after a phone call from a doctor or an email from a lab. It's okay to be disappointed, sad, and scared when you get bad news. Let the river of tears flow. Life is not always kind.
2. Talk to someone
When the news is bad, it can be helpful to talk to someone. This person can be your partner, parent, best friend, or a professional. Pretending you aren't hurting and putting on a brave face won't serve you in the long run.
3. Don't let the test results define you
Test results are numbers on a page or the label of a diagnosis, but often these things are changeable, not fixed. I know one day my inflammatory markers will go down and the Lyme disease will be in remission. When I get bad news, I know it's a measure of my current state and it's only temporary.
4. Get a second opinion
If I hadn't gotten a second opinion, or a third, or a fourth, I never would have gotten a correct diagnosis of Lyme disease. It's also important to remember there is a time to gather new information and a time to contemplate what you know; try to find a balance.
5. Write down an action plan
When another spot of inflammation showed up on my CT scan, I was devastated and overwhelmed by the number of follow up tests and conversations with doctors that needed to take place. I was worried if I didn't get it all done instantly something would get missed. I paused a moment and took the time to make a list of everything that needed to get done. Then, I put each item in order of importance. It helped to take all the anxious noise in my brain and lay it out in a strategic plan.
6. One step at a time
After you have developed your action plan, take one step at a time. You might not get all the calls made in one day. There may be tests that you have to be schedule far in advance or may take weeks for the results to come back. As long as you are marching toward the goal, don't push yourself too hard.
7. Ask for help
Let's face it, brain fog doesn't necessarily lend itself to creating and following through on a detailed health plan. Ask your doctor, partner, or friend to talk it through with you. Maybe they have insights that you didn't consider.
8. Look for a reason
I don't necessarily believe everything happens for a reason. But my personal philosophy is even if there isn't a reason, it still happened, so you have to make one.
When I had my inconclusive biopsy, a good friend said: maybe now isn't the right time to find an answer. She was right. If I'd received a negative biopsy I might have given up the fight for answers, but since I had no answer I sought out a new doctor who ultimately led me to my Lyme diagnosis.
Each test, whether good, bad, or inconclusive is another clue along the path to recovery.
My mom recently had an abnormal mammogram and had to go through a biopsy of her own. With our stomachs tied in knots, my entire family waited for the results. We breathed a collective sigh of relief when the biopsy came back negative. When you get bad news about your health it's important to remember that sometimes there is good news. I've had my share of positive test results. They're just overshadowed by the negatives ones. Illness is a journey of ups and downs, for every dark of night there is the light of day. Waiting for the sun to come up is hard, but it's there hidden just behind the horizon, ready to rise.
The above material is provided for information purposes only. The material (a) is not nor should be considered, or used as a substitute for, medical advice, diagnosis, or treatment, nor (b) does it necessarily represent endorsement by or an official position of Global Lyme Alliance, Inc. or any of its directors, officers, advisors or volunteers. Advice on the testing, treatment or care of an individual patient should be obtained through consultation with a physician who has examined that patient or is familiar with that patient's medical history.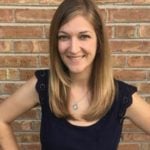 Kerry Heckman
Opinions expressed by contributors are their own. Kerry J. Heckman is a licensed therapist and author of the healing and wellness blog Words Heal. She was diagnosed with chronic Lyme disease in 2016.
Website: http://www.kerryjheckman.com/