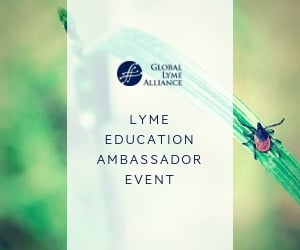 WOODBURY — Rika Keck will present an educational program to increase tick awareness at 11 a.m. Saturday, March 7, at the Woodbury Public Library, 269 Main St. South.
The PowerPoint presentation, Ticks 101: How to Prevent Lyme Disease, includes information on tick-bite prevention, how to protect yourself, your family and pets, common myths about ticks and Lyme disease and more.
Rika Keck is an ambassador for Global Lyme Alliance, a private non-profit dedicated to conquering Lyme and tick-borne diseases through research, education and outreach.
The program is free and open to area residents; registration is required.
Those wishing to register may visit www.woodburylibraryct.org or call 203-263-3502 for more information.