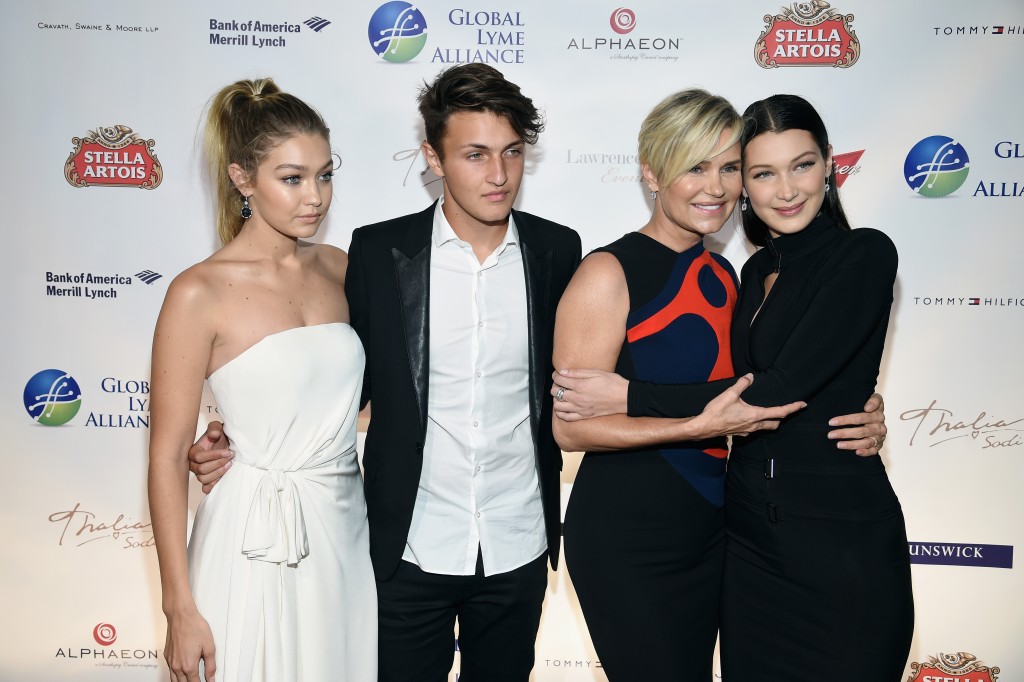 Honorees Carlos Brito, Yolanda Foster, Ally Hilfiger and Thalía Mottola headline event to raise funds for Lyme disease research and education
NEW YORK—Global Lyme Alliance (GLA), the leading Lyme and tick-borne disease nonprofit organization promoting research and education, announced today its inaugural "Uniting for a Lyme-Free World" Gala raised nearly $3 million for the group's efforts to conquer Lyme and other tick-borne diseases. GLA, based in Greenwich, CT., was formed earlier this year by the merger of the Lyme Research Alliance and Tick-Borne Disease Alliance, two of the most influential voices on Lyme and tick-borne diseases.
Lyme disease is the most common vector-borne infectious disease in the U.S., with more than 300,000 Americans diagnosed annually, according to the Centers for Disease Control and Prevention. Since 1995, the number of annual Lyme cases reported has more than doubled. Despite medical costs estimated to be as much as $1.3 billion, Lyme disease research is extremely underfunded, receiving just $23 million from the National Institutes of Health each year.
A spirited Lyme disease auction was held with items ranging from prime seats at SuperBowl 50 to an extraordinary evening at the 2016 Grammy Awards. The most money raised, however, when two people, who each pledged $175,000, each won a week-long stay at Tommy Hilfiger's private villa on the island of Mustique in the West Indies. Following the live auction, guests raised their bid paddles to Fund-the-Cure for lyme research, raising $367,000.
The auction ceremony was followed by special performances from musical guests including legendary producer and songwriter, David Foster; classical, crossover-operatic pop trio, Forte; classical crossover singer, Jackie Evancho; singer songwriter, Kelly Levesque and American R&B singer, Ruben Studdard. The gala was also attended by Gigi Hadid, Bella Hadid, Joe Jonas, Kyle Richards, Kathryn Edwards and Erika Jayne among many others.
Yolanda Hadid Accepts the Power of One Award
About Global Lyme Alliance
Global Lyme Alliance, the largest tick-borne disease organization in the nation, is dedicated to supporting Lyme and tick-borne disease research and education. It was formed by the merger of Lyme Research Alliance and Tick-Borne Disease Alliance.
Photos by Dimitrios Kambouris/Getty Images for Global Lyme Alliance.