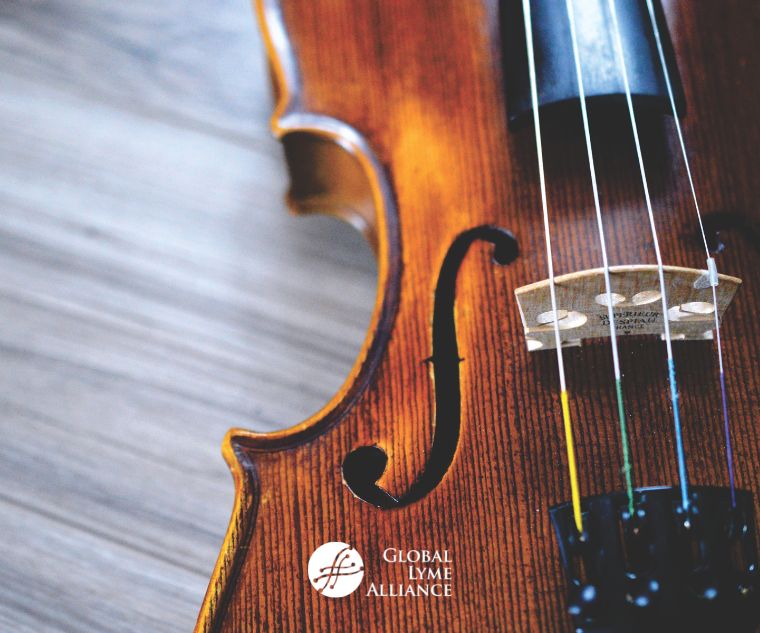 Professional violinist, Dan Flanagan, wrote a musical piece that captures how it feels to suffer from Lyme and other tick-borne diseases, and it just won a Global Music Award.
Originally published by Dorothy Kupcha Leland on Lymedisease.org.
A piece of music representing what it feels like to experience Lyme disease and co-infections has won an international award.
Classical violinist and composer Dan Flanagan has suffered for decades–with Lyme, Bartonella, Babesia, Ehrlichia, relapsing fever, and Epstein-Barr virus.
Last year, he sought to communicate his physical symptoms via music, by creating "Ehrlichia, Rhapsody in Discomfort #6." (Click here to read more about Dan's story.)
Now, this remarkable composition has been given a silver medal by the Global Music Awards.
Read the full article on Lymedisease.org, by clicking here.
To read GLA blogs, click here.
The above material is provided for information purposes only. The material (a) is not nor should be considered, or used as a substitute for, medical advice, diagnosis, or treatment, nor (b) does it necessarily represent endorsement by or an official position of Global Lyme Alliance, Inc. or any of its directors, officers, advisors or volunteers. Advice on the testing, treatment or care of an individual patient should be obtained through consultation with a physician who has examined that patient or is familiar with that patient's medical history.