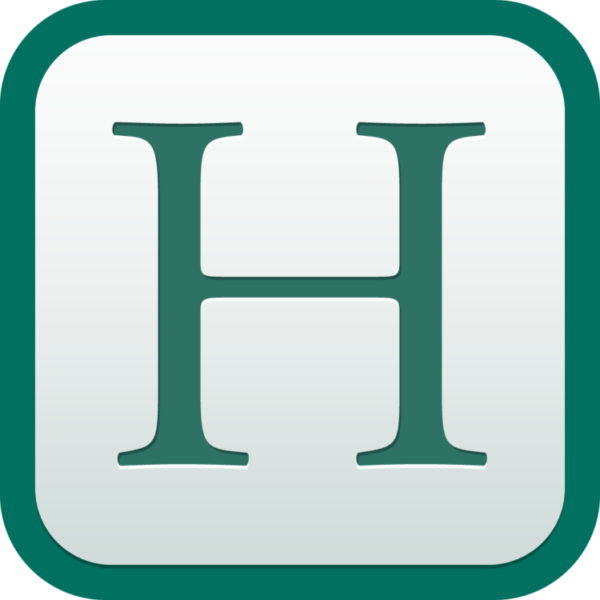 from Huffington Post, January 10, 2017 by David Michael Conner Years ago, I worried that I was losing my mind. As I've described before, I had sudden-onset panic attacks and became so paranoid that I for a time had my groceries delivered so that I wouldn't have to go to the grocery store, where I felt other people were inexplicably staring at me. I was going crazy, beyond anxiety caused by living in Washington, D.C. Ultimately, I was re-diagnosed with Lyme disease—over 15 years after my initial diagnosis at age 19—and with treatment came relief from much of the physical pain and mental anguish.

Over the past year, I have at times pinched myself (really) to discern whether I am asleep. I've wondered whether I may have slipped into a coma and perhaps everything surreal that has happened has been some kind of fever dream. It's a vastly different kind of insanity, as the chaos in my life has come from outside, from the political circus that has driven not only the United States but the whole world over the past year. For many of us, this has not been a time of great hope.

Those of us who have navigated the surreal (how did that word become the best descriptor for real life?) nature of Lyme disease, both the symptoms and attempts to find medical treatment, suddenly have several opportunities to find hope in the waters of chaos.

Burgeoning Lyme Disease Research

Although Lyme disease research is vastly under funded by the United States government compared with other less common and usually less severe infectious diseases such as West Nile, research marches on, and bit by bit it is beginning to unravel many of the mysteries of Lyme disease, which appears to be at least as complex from a pathological standpoint as any known disease to date.

Research coming from Johns Hopkins University

, for example, shows that Lyme disease "persister" bacteria—those that survive typical antibiotic treatment—may be vulnerable to uncommonly used antibiotics in combination. I learned from the International Lyme and Associated Diseases Society that there has been a resurgence of interest in investigating the role of Lyme disease in triggering mast cell activation syndrome (MCAS),

observed as far back as 1999

, which may explain a great number of symptoms in patients who are described as suffering post-Lyme disease treatment syndrome. Headway is being made into another contentious mystery illness, Morgellons disease, which has devastated lives of many people including musician Joni Mitchell, and yet which has been dismissed as a myth for years despite physical evidence.

Recent research has linked Morgellons to Lyme disease

, as the filamentous growths or "fibers" that Morgellons patients report have been

determined to contain Borrelia burgdorferi

, the bacterium that causes Lyme disease, along with other species of Borrelia.

Federal Investigation & Prioritization of Lyme Disease

In December,

President Obama passed the 21st Century Cures Act

, which includes a specific clause that requires reform in the ways that Lyme and other tickborne diseases are addressed by the federal government. This is extraordinarily significant, and is a reason for Lyme disease patients, physicians and other advocates to be both hopeful and vigilant.
From an advocacy standpoint, the legislation was a hard-won "win," and the legislation almost backfired on patients. The Cures Act's Lyme disease provision was crafted with input from patient advocacy groups; however, just before it was set to be introduced to the U.S. House of Representatives, the Lyme disease language was rewritten in such a way that it would make life worse, not better as was originally intended, for Lyme patients. Immediately, Lyme disease advocacy groups including the Lyme Disease Association, Hudson Valley Lyme Disease Association, Lyme Disease.org, Lyme Action Network, Tick-Borne Disease Alliance and Global Lyme Alliance, Patient Centered Care Advocacy Group, and NatCapLyme collaborated to take action. House Majority Leader Kevin McCarthy (R-Calif.), Energy & Commerce Committee Chairman Fred Upton (R-Mich.), Congressman Christopher H. Smith (R-N.J.), Co-Chair of the House Lyme Caucus, and Congressman Chris Gibson (R-N.Y.) worked to restore the Lyme disease provision to its originally intended version. This swift and decisive action, both on the part of Lyme organizations that historically have not always agreed on priorities, and by members of U.S. Congress is encouraging. It suggests that, finally, recognizing a plague that is affecting millions of Americans sometimes to the point of disability and sometimes causing tragically premature deaths due to sudden heart failure, has become a national priority.
The 21st Century Cures Act calls for the establishment of a federal Tick-borne Diseases Working Group that must be comprised of both federal researchers and independent individuals, including medical practitioners from a variety of disciplines, and Lyme disease patients. According to the bill, "The Working Group is to provide expertise and review all efforts within the Department of Health and Human Services (HHS) related to all tick-borne diseases, help ensure interagency coordination and minimize overlap, and examine research priorities."The working group could work either for or against Lyme disease patients, depending who is appointed to it, and so Lyme disease patient advocates must be extremely vigilant about watching developments and vocal about who is appointed. Many of the federal appointees are bound to come from the U.S. Centers for Disease Control and Prevention (CDC), National Institutes of Health, and other federal organizations. Under the leadership of Thomas Frieden, the CDC historically has been resistant to Lyme disease parity, having chosen to address Lyme disease publicly with the exclusive focus on prevention—not improving flawed diagnostic testing or researching the pathology and treatment of this highly complex disease. Frieden's CDC has aligned itself with the Infectious Diseases Society of America (IDSA), choosing inexplicably to endorse the IDSA's Lyme guidelines even a year after the federal Agency for Healthcare Research and Quality's National Guidelines Clearinghouse removed the IDSA guidelines for having been long overdue for updating based upon current science. This is especially bizarre because both the NGC and the CDC fall under the Department of Health and Human Services; yet, the NGC has accepted, recognized and listed the ILADS guidelines, which it has determined to meet all federal regulations, and the CDC rejects those guidelines in favor of the IDSA's, which have been determined by the federal government to be based on outdated science. In August, Lyme disease patients petitioned the CDC to end its preferential treatment of the IDSA, and as revealed in a striking but shockingly underreported story published by The Hill, the newspaper of Washington, D.C.'s Capitol Hill, group calling itself CDC Scientists Preserving Integrity, Diligence and Ethics in Research, or (CDC SPIDER) asked Congress to investigate the CDC for unethical behavior. This group of CDC staff—who despite federal whistleblower protection laws felt a need to make the statement anonymously for fear of retribution from Frieden's agency—stated that CDC scientists "are often directed to do things we know aren't right." This is a stunning statement, and one that needs to be addressed immediately, as the CDC is responsible for the public health and well being of United States citizens; if it is not doing this, it is undermining its own mission.
On December 31, Thomas Frieden announced that he will be leaving the CDC effective January 20, the day Donald Trump will be sworn in as president. Trump will need to appoint a new CDC director, and this could be an opportunity to revise federal Lyme practice with a focus on patient well being. Trump reportedly was supportive of his former wife Marla Maples following her Lyme disease diagnosis three decades ago. Maples told New York City news team Fox 5 NY that many of her symptoms have persisted all these years. Read the entire article on The Huffington Post.