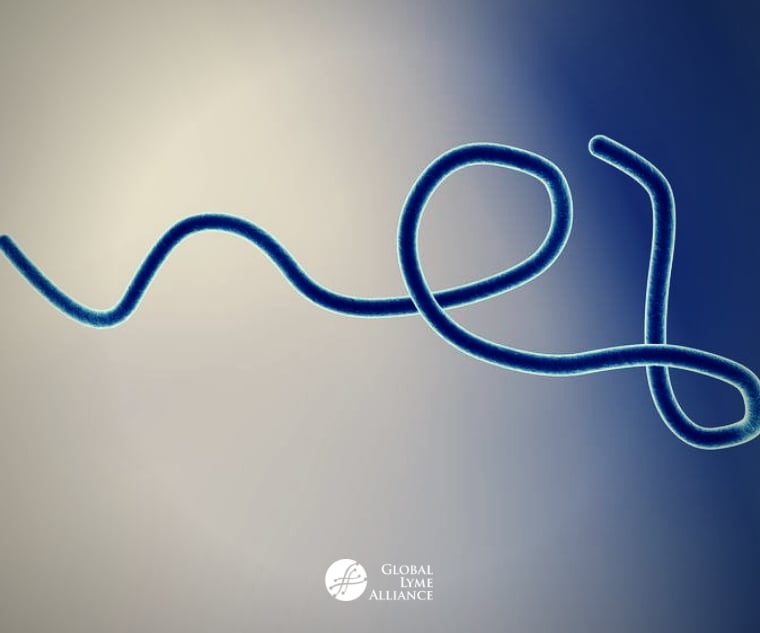 GLA's pioneering research funding strategy results in promising outcomes that help patients suffering from long-term Lyme disease
STAMFORD, CONNECTICUT (April 12, 2019)
Global Lyme Alliance's commitment to identify and fund innovative and promising Lyme disease research is unrivaled. A vital component to GLA's leadership role in Lyme disease research is its success with early-stage funding. Discovering and supporting researchers who are new to Lyme but bring years of relevant disease work or are at the beginning of their careers, helps distinguish GLA's approach to finding the evidence-based answers that will ultimately help patients.
In 2009, on a limited research budget, GLA had decided to proactively recruit scientists and fund research in new areas to further the understanding of Borrelia burgdorferi (the Lyme bacteria) that could lead to an improved diagnostic test and ultimately, a cure, for Lyme disease. GLA's objectives were to 1) determine if the antibiotic evading technique of bacteria, like Escherichia coli, is being used by the Lyme bacteria and therefore explain the typical patient experience of symptom improvement followed by symptom relapse, 2) determine if such persistent or dormant cells were protected within biofilms, 3) identify existing drugs from a vast FDA library and find novel new treatments to eliminate persister (non-growing) and growing Lyme bacteria which could be a cure, and 4) identify the surface proteins of the persister form of the bacteria to improve the current diagnostic tests.
The first step in achieving these objectives was to fund a study conducted by Ying Zhang, M.D. at Johns Hopkins University in early 2010, to see if the Lyme bacteria could form persister or dormant cells in the test tube; and if they did, to proceed with the other aforementioned aims. Based on early findings of the Zhang/Johns Hopkins study that showed that the Lyme bacteria could 'morph' into persisters, GLA then recruited Kim Lewis, Ph.D., Director of the Antimicrobial Discovery Center at Northeastern University, who is an expert in the area of bacterial persistence and antibiotic tolerance.
GLA worked with Dr. Lewis on developing a multi-year study design and agreed to fund it. This study would ultimately confirm the ability of Lyme organisms to become persisters and went on to then find existing and new drugs to kill these persister (non-growing) forms. Both Northeastern and Johns Hopkins were running parallel, independent experiments and drug discovery protocols backed by GLA. By 2018, Dr. Ying Zhang and his team at Johns Hopkins made significant strides:
Confirmed the existence in vitro of the dormant, persister Lyme bacteria
Showed how the Lyme bacteria goes dormant and changes its protein composition and shape when exposed to antibiotics and then grows again when antibiotic treatment is stopped
Identified its protein components and a new diagnostic tool to recognize persistence in patients
Used high-throughput drug discovery and drug efficacy testing programs
Identified a powerful combination of Daptomycin + Cefuroxime + Doxycycline to eliminate growing and non-growing forms of the bacteria and identified essential oils from spice and culinary herbs (g., oregano, cinnamon bark, and clove bud) which also serve to eliminate persister bacteria as well as biofilm-like forms
By 2018: Dr. Kim Lewis and his team at Northeastern University, independently, also made considerable findings:
Confirmed the existence in vitro of the dormant, persister Lyme bacteria
Showed how the Lyme bacteria goes dormant when exposed to antibiotics and then springs back to a form capable of growing again
Using a separate drug screening tool, identified Daptomycin, Mitomycin C (an anticancer agent) and Ceftriaxone as a possible drug combination to eliminate dormant and growing cells
Through Dr. Lewis' pipeline drug discovery program, he confirmed that Disulfiram, which was one of many potential drugs therapies for Lyme disease published in Jayakumar Rajadas, Ph.D.'s (Stanford University) drug screening paper in 2016, was extremely effective in in vitro killing of B. burgdorferi in all its forms. Dr. Lewis also found that Disulfiram's killing effect was more potent than Doxycycline, Ceftriaxone, and Vancomycin.
Discovered an antibiotic through his proprietary approach to screen soil bacteria, known as Hygromycin A that could kill the Lyme bacteria in vitro and in mice
Proved that in vitro, Vancomycin was more powerful in clearing all forms of the Lyme bacteria than Doxycycline
The complete path from initial seed funding to results that will impact patients follows.
GLA Initial Seed Funding (2013)
GLA is the first to identify Dr. Lewis as a scientific expert looking at bacterial persister cells, antibiotic tolerance, and novel therapies who could apply his knowledge to the study of Lyme disease
GLA helps design and funds Dr. Lewis' multi-year study, "Persister Cells and Antibiotic Tolerance in Bb" to investigate whether burgdorferi forms antibiotic-tolerant persister forms
GLA Annual Lyme Disease Research Symposium (2014)
In 2014, through regular progress reports to GLA Scientific Advisory Board and presenting at GLA's annual Lyme Disease Research Symposium, Dr. Lewis shares his initial findings from GLA-funded study. At the Symposium are other top scientists, including Dr. Brian Fallon, Dr. Armin Alaedini, and Dr. John Aucott
Lewis finds that B. burgdorferi can go dormant to evade antibiotics and then restart replication once antibiotics are removed. He had then performed an initial screen of FDA drugs for novel compounds that could target persister forms of the Lyme bacteria
Lewis was honored at Global Lyme Alliance Greenwich Gala, along with Ying Zhang, M.D., Ph.D., of Johns Hopkins University for their work in discovering Borrelia persisters
Published Findings (2015): The Lyme bacteria morphs to evade antibiotics
Lewis publishes landmark paper on persisters in Antimicrobial Agents and Chemotherapy, "Borrelia burgdorferi, the Causative Agent of Lyme Disease, Forms Drug-Tolerant Persister Cells", based on GLA funding from 2013. He showed that antibiotics killed most lab-grown B. burgdorferi, with a small surviving population that tolerated drug treatment. His team found that Mitomycin C efficiently killed persisters
Lewis noted that persisters play dead and then reawaken once treatment is completed in the context of recurrent urinary tract infections. "They start multiplying again, he explains, "and you get this relapsing, chronic infection." It is possible a similar situation and explanation exists for chronic Lyme disease; however, more research is needed to test this hypothesis
GLA Fosters Collaboration & Continues Funding (2016, 2017, 2018)
In 2016, GLA funds Dr. Lewis' well-regarded study "Discovery of new antibiotics and combinations"
Initial findings include results using Disulfiram (an FDA-approved drug for the treatment of chronic alcoholism and Hygromycin A (an antibiotic derived from soil bacteria)
In 2017 and 2018, a top Lyme-treating physician starts implementing Dr. Lewis' findings using Disulfiram to treat post-treatment Lyme disease patients. To date, on a limited number of patients, Disulfiram is proving very promising
GLA-funded researcher and Lyme-treating physician Dr. Brian Fallon of Columbia University designs a clinical study to determine therapeutic efficacy of Disulfiram in 2019
Thanks to four years of financial backing by GLA, Dr. Lewis is able to deliver ground-breaking discoveries in Lyme disease, in particular, persisters and novel treatments, enabling him to attract attention from additional private foundation donors. This enables Dr. Lewis greater opportunity to investigate new therapies for chronic Lyme patients
Published Findings (2018): Vancomycin is the strongest antibiotic in treating Lyme disease
In 2018, Dr. Lewis publishes important paper on novel therapies in Antimicrobial Agents and Chemotherapy, "Identifying Vancomycin as an Effective Antibiotic for KillingBorrelia burgdorferi", based on GLA funding.
Lewis' team found that Vancomycin was effective against in vitro cultures of growing B. burgdorferi. However, this class of drugs is not expected to work on stationary persister cells, in which growth is very slow, and cell wall synthesis is expected to be minimal. Unexpectedly, when tested on stationary B. burgdorferi, they found that cell wall synthesis still occurred, and could be blocked by Vancomycin.
To extend their studies to an in vivo model, the group treated burgdorferi-infected, immunodeficient mice for five days. They found that Vancomycin and Ceftriaxone each completely blocked bacterial growth, compared with partial eradication by Doxycycline. These studies suggest that more effective antimicrobial drugs, used early in infection, may prevent or reduce the occurrence of persisting infection.
Clinical Trials & Helping Patients (2019)
In 2019, GLA helps facilitate clinical trials leveraging Dr. Lewis' findings with respected Lyme-treating physicians. Clinical trials performed under the guidance of GLA's rigorous peer-reviewed process will ensure valid results, to most effectively impact patients.
Lyme disease is extremely complex, and the challenge to understand it and ascertain how to most successfully treat patients impacted by it is a herculean task. Through an aggressive and innovative research strategy, backed by a world-renowned Scientific Advisory Board and top-notch in-house science team, GLA is finding the answers.
---
### ABOUT GLOBAL LYME ALLIANCE Global Lyme Alliance is the leading 501(c)(3) organization dedicated to conquering Lyme and other tick-borne diseases through research, education and awareness. GLA has gained national prominence for funding some of the most urgent and promising research in the field, while expanding education and awareness programs for the general public and physicians. We support those around the globe in need of information about tick-borne diseases. Learn more at GLA.org.