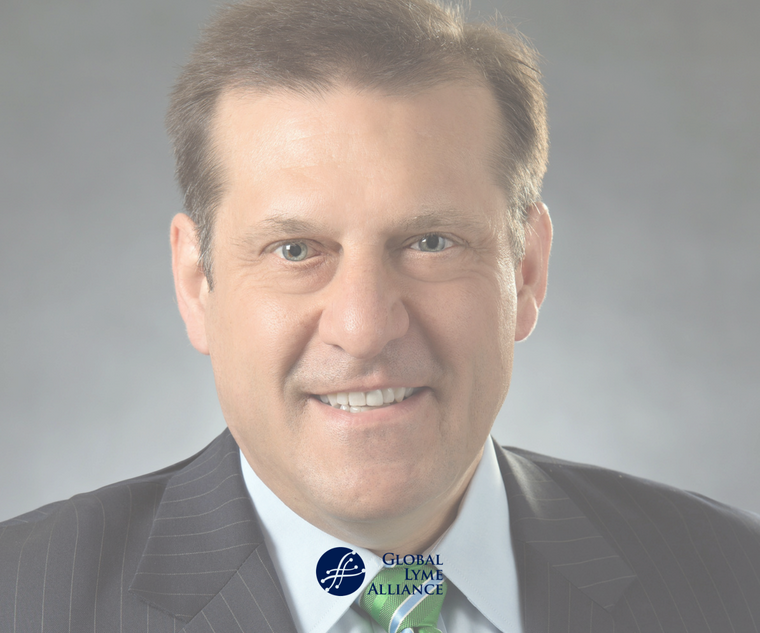 GLA awards nearly $2 million this year alone to leading researchers at prestigious academic and medical institutions across the country.
STAMFORD, CONNECTICUT (June 21, 2018)
As part of its ambitious mission to accelerate Lyme and tick-borne disease research toward better diagnostics, improved treatments and a cure, Global Lyme Alliance (GLA) announced today that it has surpassed the $10 million mark in research grant funding. "As the problem of Lyme disease continues to escalate, we are committed to funding the most innovative and promising Lyme and tick-borne disease research science," said Scott Santarella, GLA's CEO. "We are working diligently to accelerate Lyme knowledge by funding top researchers, innovative ideas and results-driven efforts for the benefits of all Lyme disease patients and their families."
With an unrivaled focus on the science of Lyme, GLA recently issued its inaugural research report, a first for any Lyme disease organization in the nation. The 42-page report covers all research activities undertaken by GLA and its predecessor organizations—Lyme Research Alliance and Tick-Borne Disease Alliance—to become the largest 501(c)(3) funder of Lyme and tick-borne diseases research in existence. The report outlines GLA's role as an early-stage funder of numerous firsts in the Lyme research world to benefit patients, and how GLA-funded researchers have advanced from GLA seed funding to significant support from the National Institutes of Health (NIH) and other major funding institutions.
GLA's mission is to find answers to Lyme disease's myriad unknowns," said Santarella. "We are at the forefront of discovery and innovation thus making us a catalyst for change across the Lyme disease world."
In collaboration with GLA-funded scientists, GLA has achieved many evidence-based accomplishments. It has empirically proven that 10 to 20% of Lyme patients do not respond to early antibiotic therapy; identified new and better targets for treatment; mapped the genome of the bacterium that causes Lyme, and explored drug combinations that successfully attack "persister" cells that evade conventional antibiotics, as well as antibiotic resistant bacteria. All of GLA-funded research projects—100%— have been published in peer-reviewed scientific journals such as Journal of Immunology, Emerging Microbes & Infections and PLoS ONE. GLA awarded close to $2 million in research grants this year alone to 15 researchers at leading academic and medical institutions across the country. Those awarded 2017-18 research grants are:
Nicole Baumgarth, D.V.M., Ph.D., University of California, Davis, "Defining protective antibody-mediated immunity to Borrelia burgdorferi";
Catherine Brissette, Ph.D., University of North Dakota, "Adverse outcomes in gestation as consequences of immune responses to Burgdorferi infection";
Henry Hampton, Ph.D., Institute for Systems Biology, "A longitudinal systems-level dissection of the immune response during Lyme disease";
Kim Lewis, Ph.D., Northeastern University, "Treatment of Lyme disease";
Richard Marconi, Ph.D., Virginia Commonwealth University, "Therapeutic vaccine for Lyme disease";
Lise Nigrovic, M.D., Boston Children's Hospital and Harvard Medical School, "A pediatric multi-center Lyme disease research network with bio sample collection";
Mark Soloski, Ph.D., Johns Hopkins University, "T cell immunity in human Lyme borreliosis";
Klemen Strle, Ph.D., Harvard Medical School, "Host genetic factors in the pathogenesis of Lyme disease and its post-Lyme syndrome";
Edouard Vannier, Ph.D., Tufts University, "The design of an antibody-based therapy for severe babesiosis";
Ying Zhang, M.D., Ph.D., Johns Hopkins University, "High activity of selective essential oils against Borrelia persisters";
5 Postdoctoral Fellows: Tufts University, University of Central Florida, University of Connecticut, University of Maryland and University of Texas-Southwestern.
GLA's researchers are selected following a rigorous process using guidelines established by the NIH. Each grant proposal is evaluated by GLA's highly regarded Scientific Advisory Board and must meet the same scientific standards that the NIH applies to its own research grant review process. GLA's in-house Chief Scientific Officer and its Director of Research and Science, both Ph.Ds, help oversee the grantees, Santarella said, making GLA dedicated and committed stewards of donor dollars.
Moreover, GLA grants are awarded to projects judged to have exceptional prospects of delivering measurable advances. Lyme disease is a growing epidemic with more than 329,000 reported new cases each year in the United States, according to the Centers for Disease Control and Prevention. However, there are presently no accurate diagnostic tests, no standard treatment and no cure. GLA is now accepting grant proposals for its 2018-19 grant funding cycle. All applications are due by August 1, 2018 midnight EST. Award decisions will be announced in January 2019. For more information, go to GLA.org.
---
### ABOUT GLOBAL LYME ALLIANCE Global Lyme Alliance (GLA) is the leading 501(c)(3) dedicated to conquering Lyme disease through research, education and awareness. GLA has gained national prominence for funding the most urgent and promising research in the field, while expanding education and awareness programs for the general public and physicians. Learn more at GLA.org