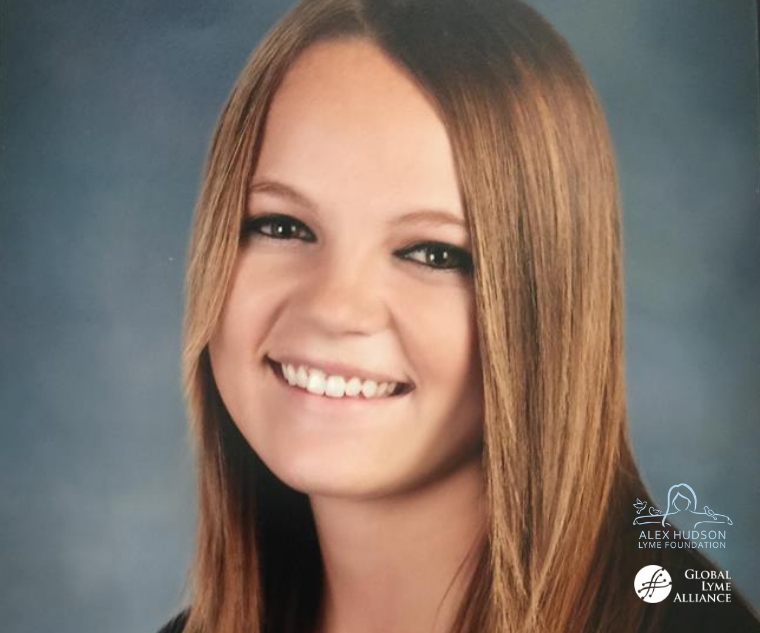 Global Lyme Alliance and Alex Hudson Lyme Foundation Partner to Expedite Research to Help Patients Suffering from Lyme Disease and Mast Cell Activation Syndrome
STAMFORD, CONNECTICUT (December 20, 2018)
Alex Hudson was 22 years old when she died in March of this year, due to a complication related to Lyme disease called Mast Cell Activation Syndrome. To help advance research into the disorder, Global Lyme Alliance (GLA) announced today that it has partnered with the Alex Hudson Lyme Foundation (AHLF), a Fresno, California nonprofit founded by her mother, Jody Hudson. "Global Lyme Alliance is proud to promote greater awareness of this poorly understood immunological condition that can have such heart-breaking consequences," said Scott Santarella, CEO of GLA. "Our first joint initiative is the development of a comprehensive database of information on Mast Cell Activation Syndrome (MCAS) patients."
Mast cells are part of the body's immune system and are found in nearly every tissue in the body. They are an initial line of defense against invading pathogens, such as Lyme disease bacteria, and have the ability to trigger the release of infection fighting inflammatory compounds. However sometimes mast cells go awry and too many are triggered at once. That's when they can lead to serious, chronic complications. In Alex's case, MCAS caused her to have an allergic reaction to virtually anything she ate or drank.
"Alex's spirit lives on through this Foundation and our partnership with GLA," says her mother, Jody, Operations Director at Catholic Charities Diocese of Fresno. "She fought Lyme disease and MCAS with such determination and strength," Jody said, "and she wanted to raise awareness to help educate others battling tick-borne diseases." Once an all-star athlete, who in the first grade became known as "the silver bullet" for her track speed, Alex began to experience pain in her ankles and shin when she was 10. Alex underwent a series of doctor's visits and procedures, but doctors in California could not determine what was wrong.
As the years passed and she experienced increasingly debilitating chronic pain, the caring, sensitive teen —whose favorite activity was delivering dinners to Fresno's homeless—put her plans to attend UCLA on hold. Alex became her own advocate. Feeling frustrated that no one could determine what was wrong with her, she researched various medical conditions and diseases on her own. In 2017 she thought she'd found the answer. She and Jody traveled to Los Angeles where a doctor diagnosed the 21-year old with Lyme disease and four tick-borne co-infections. Then, this year, Alex's immune system became overwhelmed and she developed MCAS, a direct result of her initial tick-borne infections.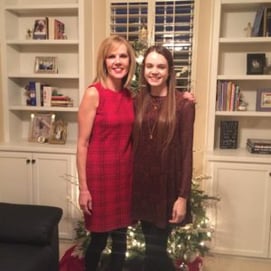 Jody Hudson with her daughter Alex Once diagnosed with Lyme and MCAS, Alex and Jody began a nationwide search to find proper treatment. There were many hospital trips and emergency procedures. They managed to contact Dr. Lawrence Afrin, an Armonk, New York MCAS specialist, who consulted with them on a regular basis. However, with MCAS, almost anything Alex ate or drank, including water, triggered an allergic reaction. "Her body was on fire," said Jody. "She couldn't eat without immediately having migraines, joint problems, throat closures. By the time she died, Alex had dropped from 120 to 59 pounds and she was bedridden." "I move on, I move forward because of my daughter. She knew that so many people were in need of guidance. We need to start gathering information," Jody added, "so we know what to do and what treatments are available when someone is suffering. Through this work, Alex's death will have a greater impact than the snippet of time she spent on earth." GLA in partnership with AHLF will jointly fund research and work with Dr. Afrin to design, implement and structure the MCAS Database Initiative. Both organizations will share oversight and management responsibilities of this initiative.
---
### ABOUT GLOBAL LYME ALLIANCE Global Lyme Alliance (GLA) is the leading 501(c)(3) dedicated to conquering Lyme and other tick-borne diseases through research, education and awareness. GLA has gained national prominence for funding the most urgent and promising research in the field while expanding education and awareness programs for the general public and physicians. To learn more, go to GLA.org.
### ABOUT ALEX HUDSON LYME FOUNDATION Passionate about advocating for the Lyme community, the Alex Hudson Lyme Foundation is a 501(c)(3) dedicated to spreading awareness and educating others about Lyme disease and MCAS. For more information, go to alexhudsonlymefoundation.org