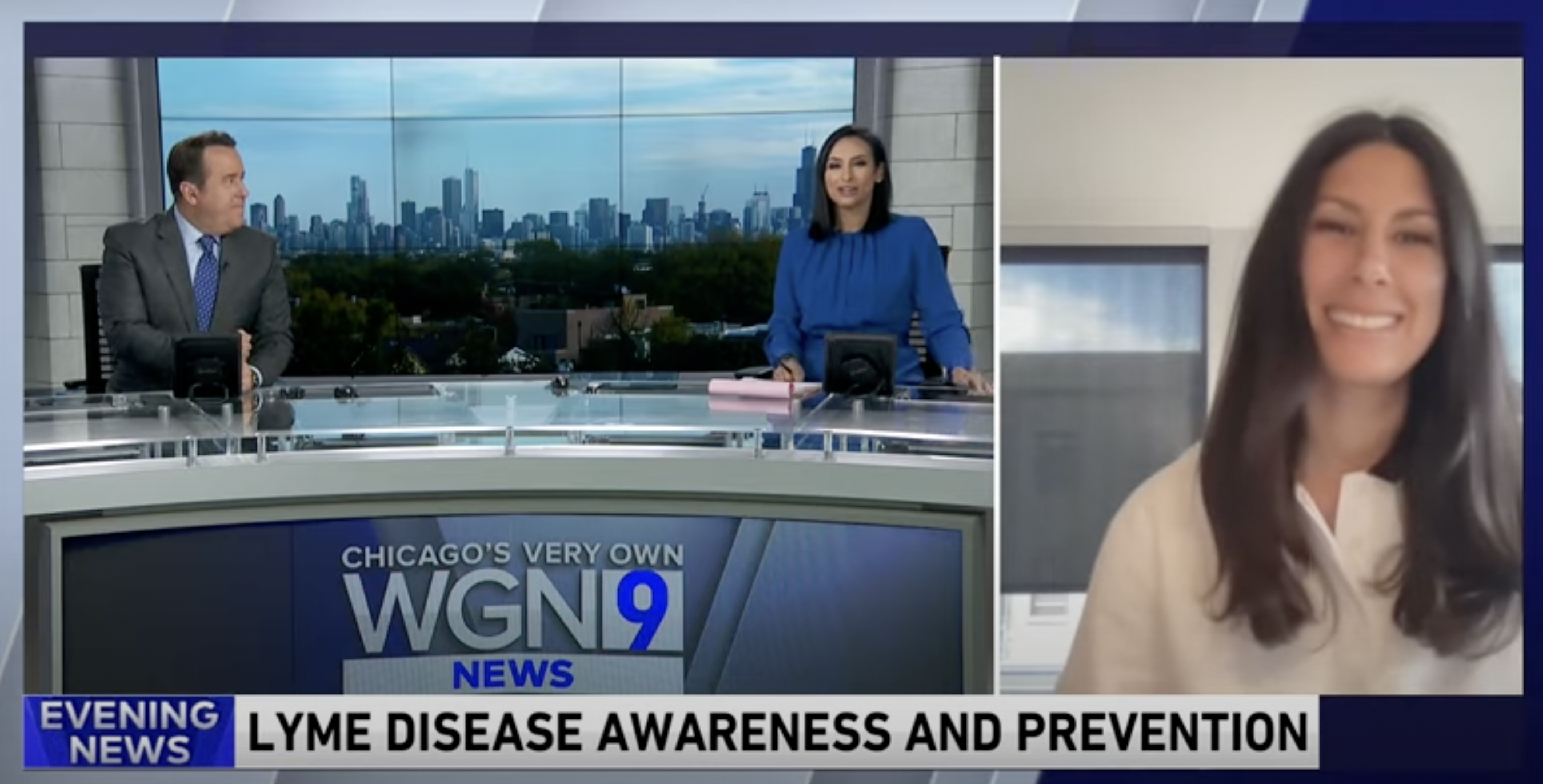 On Oct 27th, 2021
Ali Moresco, a Global Lyme Alliance supporter and advocate, appeared on Chicago's WGN News to discuss Lyme disease. She shares the story of how she was bitten by a tick on a trip to Northern Michigan. She, like many Lyme patients, didn't find a tick on her body or develop a bulls-eye rash. She soon after suffered from cold and flu-like symptoms. Six years later, she is still getting treatment and hoping to spread as much awareness as possible. She reveals various ways to prevent tick bites while spending time outdoors, and also discusses the latest funding for Lyme disease research and treatments.
Click below to watch the full video.
*Disclaimer: The news anchor said that 30,000 people in the U.S. are diagnosed each year. The correct number is 476,000.