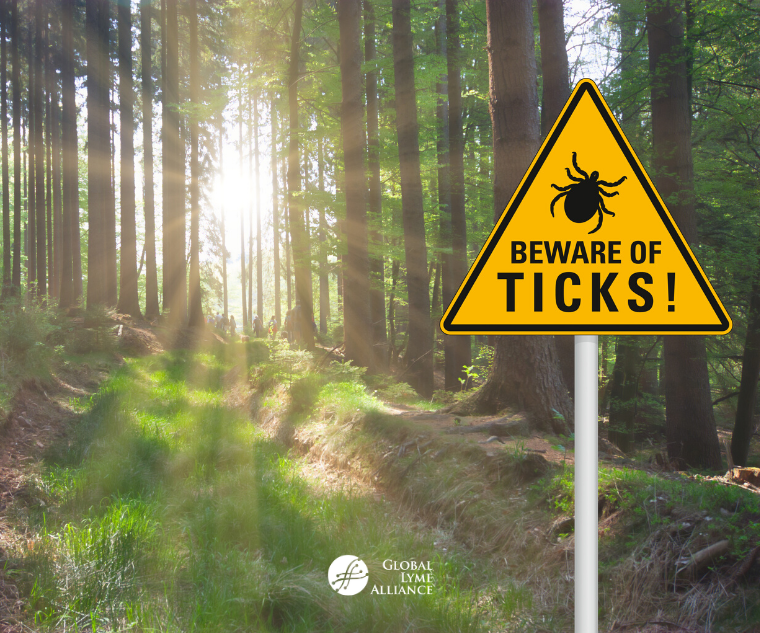 by Jennifer Crystal
While everyone is quarantined at home people have one illness in mind: COVID-19. It's why we wear gloves and masks, why we sanitize anything we touch, and the reason we practice social distancing. Everyone is trying to avoid infection, even those of us who have already had the illness because we don't know yet if we have any built-in immunity to the novel coronavirus and we have to be wary of reinfection.
But while we're so busy protecting ourselves from one illness, we can't leave ourselves vulnerable to another: Lyme disease. Each year, over 427,000 new cases of Lyme disease are reported in the U.S.—that's more than HIV and breast cancer combined. Ticks are already out in full force and this is predicted to be a particularly bad season. A recent article in The Providence Journal stated, "Because the winter was more mild, more ticks than usual have likely survived until spring and with many more people expected to be outside this year, authorities are concerned that 2020 may be a bad year for tick bites and the transmission of Lyme and other [tick-borne] diseases."
The problem is not just more ticks, but that people are spending more time outside. With stores and restaurants closed and people feeling trapped inside their homes, they're going out for walks and hikes. Children are having recess in their own backyards. To maintain social distancing, many people find themselves straying from beaten paths into the woods. While these adventures are vital to mental and physical health, they also increase one's risk of tick exposure.
A friend of mine in Massachusetts recently pulled three ticks off each of her kids during a hike—and this was on a snowy day when they were wearing snowsuits and boots! Another friend in Colorado showed me a classic bulls-eye rash on her child's leg. Stories like these are not rare, sending people into a panic, especially when the only way to see a doctor is via teleconference.
So what should we do? The answer is not to stay locked inside. It is to Be Tick AWARE. Five important steps to follow are:
AVOID areas where ticks live. Ticks thrive in wood piles, long grass, leaf piles and beach grass.
WEAR light-colored clothing to spot ticks more easily; this includes a long-sleeved shirt tucked in at the waist, long pants tucked into high socks, closed-toed shoes, and a hat with your hair tucked in, if possible. Do not walk in the grass barefoot or in open sandals, even if it's a shortcut.
APPLY EPA-approved tick repellent (such as DEET or picaridin) to skin and insecticide (such as permethrin) to clothing and shoes as directed.
REMOVE clothing upon entering the home; toss clothes into the dryer at high temperature for 10-15 minutes to kill live ticks. Washing, even in hot water, will not kill them.
EXAMINE yourself and your pets for ticks daily. Feel for bumps, paying close attention to the back of knees, groin, armpits, in and behind the ears, belly button, and scalp. And check everywhere—ticks love to hide.
Another great tool I've found is to wipe yourself or your pet down with a lint roller after spending time outside; the sticky paper may pick up ticks that you haven't caught by other means.
If you do find a tick, don't panic. Instead, remove the tick, send it in for testing, monitor your bite site closely, consult with your doctor, and watch your symptoms (for details on each of these important steps, click here.
It's especially important to keep Lyme symptoms in mind right now, when we think every ache or fever must be a sign of COVID-19. Remember that flu-like symptoms can also indicate tick-borne illness. If you spend time outdoors and experience fever, fatigue, joint or muscle aches, be sure to talk to your doctor about tick-borne illness as well as COVID-19. To find a Lyme Literate Medical Doctor (LLMD) in your area, visit GLA.org/find.
Despite Lyme and COVID-19, we can't live in fear. Instead, as I mentioned during my recent webinar with Dr. Daniel Cameron, we have to be smart about protecting ourselves from both illnesses. Do get outside, but stay on paths, at a safe distance from others and from ticks.
Additional COVID-19 and Lyme Disease Resources:
Webinar: Lyme and COVID-19 Panel
GLA POV: Parallel Pandemics: COVID-19 and Lyme Disease
Blog: Q&A on COVID-19 and Lyme Disease with LLMD
Blog: Personal Patient Experience with COVID-19 and Lyme Disease
Letter: GLA CEO Addresses COVID-19 and GLA Community
---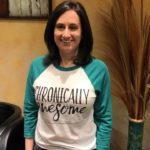 Opinions expressed by contributors are their own.
Jennifer Crystal is a writer and educator in Boston. Her memoir about her medical journey is forthcoming. Contact her at lymewarriorjennifercrystal@gmail.com.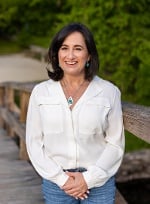 Writer
Opinions expressed by contributors are their own. Jennifer Crystal is a writer and educator in Boston. Her work has appeared in local and national publications including Harvard Health Publishing and The Boston Globe. As a GLA columnist for over six years, her work on GLA.org has received mention in publications such as The New Yorker, weatherchannel.com, CQ Researcher, and ProHealth.com. Jennifer is a patient advocate who has dealt with chronic illness, including Lyme and other tick-borne infections. Her memoir, One Tick Stopped the Clock, is forthcoming from Legacy Book Press in September 2024. Ten percent of proceeds from the book will go to Global Lyme Alliance. Contact her via email below.