by Ali Moresco,
Due to the COVID-19 pandemic, many important Lyme disease fundraising events have been postponed or canceled, including Global Lyme Alliance's second-largest fundraiser, The SubLyme Soiree. In place of a physical event, I created two virtual fundraising events called Lyme Warrior's Live. I'd like to thank my co-hosts Tori Piskin, Shannon Del, Meghan Bradshaw, Victoria Kotowski, and Trish Baden for supporting the event. We are thrilled that we were able to raise $33,400 in just seven days! We couldn't have done it without our fantastic Lyme community!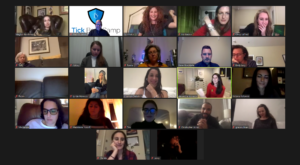 On December 10th, we kicked off Lyme Warriors Live: Patient Conversations, with a live meditation by renowned healer Cindy Luffred of Revealing Soul. Luffred partook in the 2019 SubLyme Soiree and is now beloved by the tick-borne disease community.
I had the opportunity to moderate the patient panel where the co-hosts discussed their battles with Lyme disease and the trials and tribulations that come with it. All patients ranged from newly diagnosed to completely symptom-free- giving attendees great hope!
The next event was Saturday afternoon's discussion, Lyme Warriors Live: with Dr. Holly Tuten and Dr. Casey Kelley, moderated by Tick Bootcamp Podcast Host Matthew Sabatello. Dr. Tuten is a Vector Ecologist at the University of Illinois, and Dr. Kelley is a Lyme-literate MD and director on the board at ILADS. Dr. Kelley and Dr. Tueten discussed tick ecology, their behavior, different pathogens, tick bite prevention, and the complexity of tick-borne disease. They also discussed emerging therapies that Dr. Kelley utilizes at her practice, Case Integrative Health.
There are an estimated 427,000 new cases of Lyme disease in the United States every year, and that does not include co-infections. Lyme disease is difficult to diagnose due to a lack of education and inaccurate testing. I invite you to join Global Lyme Alliance in changing the narrative around Lyme disease.
Thank you to all who donated their time and funds to support Global Lyme Alliance and their mission to conquer Lyme disease.
This nationwide fundraising campaign lends support to much-needed research efforts to develop reliable diagnostic testing, as well as effective treatments. GLA has awarded nearly $12 million for Lyme and tick-borne disease research to date. GLA needs our support to continue to fund projects in 2021 to help improve patients' lives.
To get involved in the Spring Lyme Warriors Live events, please contact info@amorescopr.com.
---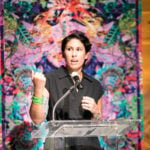 Opinions expressed by contributors are their own.
As someone who lives with Lyme & other illnesses, Alex Moresco's mission in life is to help others and better the lives of those living with tick-borne illness. As the co-founder of two separate fundraising events in Chicago, She's helped to raise over $385,000 for Global Lyme Alliance.
You can find Alex Moresco on Instagram.