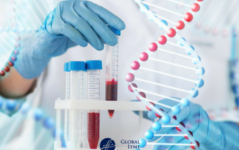 by Mayla Hsu, Ph.D.
Director, Research and Science
Global Lyme Alliance
Screening the blood supply for infectious microbes should be an obvious and ongoing health sector priority, especially for those microbes known to cause disease. Although donor blood and organs are tested for viruses like HIV and hepatitis, screening for other pathogens is limited.
One such pathogen is the parasite called Babesia microti, which causes an infection known as babesiosis. Transmitted by the bite of black-legged ticks, babesiosis either causes no symptoms in healthy people, or mild self-limiting symptoms. However, in the very young or old, or in the immunosuppressed, babesiosis can cause a malaria-like disease that can be life-threatening.
Because B. microti replicates in red blood cells, an infected, non-symptomatic donor can harbor it in blood, tissue or organs. Worryingly, it's not screened for, and until now, there has been no FDA-approved test to detect it. Last week, however, the FDA approved two new tests from Oxford Immunotec to detect Babesia. One test looks for antibodies against the parasite in blood plasma, indicating evidence of infection. In whole blood, a second test uses sensitive nucleic acid detection to directly identify the presence of the parasite. These tests will be performed in-house at Oxford Immunotec facilities in Norwood, MA. They are not intended to be used for diagnosis of babesiosis in patients.
There is evidence that screening blood is effective in preventing transfusion-acquired babesiosis. In 2016, the American Red Cross published a study of babesia screening in states with a high incidence of tick-transmitted diseases. They found 14 reported cases of transfusion-transmitted babesiosis per 253,031 unscreened donations. In contrast, zero cases were reported from 75,331 screened donations. Moreover, a recent case report linked transfusion-transmitted babesiosis in three premature infants who received blood from one donor. Thankfully, all three infants were treated and have recovered.
The FDA is planning to issue draft guidelines with recommendations to reduce babesiosis acquired by transfusions later this year. It is expected that testing the blood supply as well as donor tissues and organs will become an important part of these guidelines, which will greatly help to protect the public. We also hope that this increased awareness of babesiosis will lead to greater vigilance among healthcare authorities as well as the general populace. Such increased awareness will be especially important in geographic areas where tick-transmitted diseases are endemic and are increasing.
Mayla manages GLA's research grant program, working with the Scientific Advisory Board and creating viable partnerships to help advance the development of a reliable diagnostic test, effective treatments and ultimately a cure for Lyme.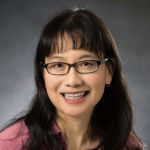 Former Director of Science & Research at Global Lyme Alliance