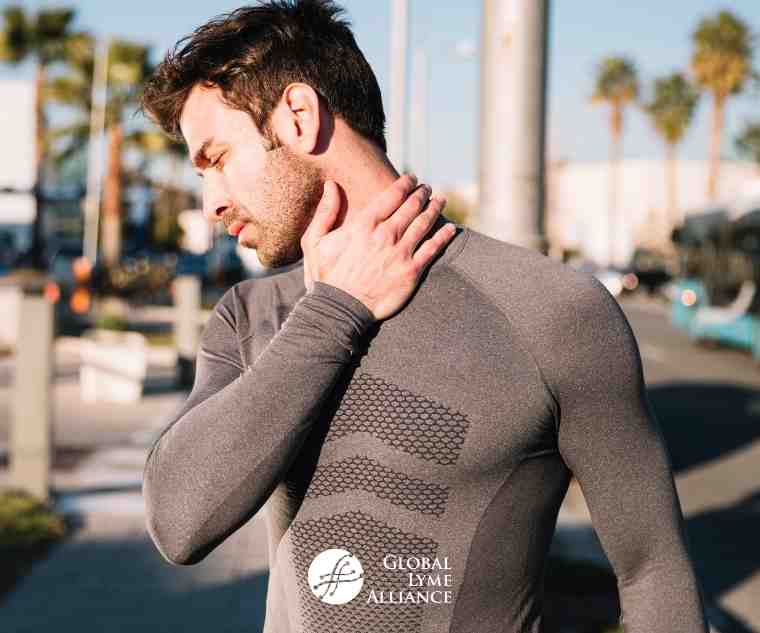 For those with Lyme disease, the physical pain can be incredibly uncomfortable and difficult to deal with.
The first time I saw the award-winning Lyme documentary Under Our Skin, I was seated in the theater. In the film, a doctor who doesn't believe in chronic Lyme was asked what might otherwise be causing the symptoms of the more than 427,000 people afflicted by tick-borne illness every year. He suggested it could just be the normal aches and pains of getting older.
With that bit of ignorance so baldly stated, everyone in the theater let out a collective groan.
There is a big difference between the aches and pains that come with tick-borne illnesses and those associated with every day life.
To be fair, those who haven't wrestled with tick-borne illnesses might be confused by the generic descriptor "aches and pains." That's because it's like so many other nebulous descriptions,—like "fatigue"—that could be the result of any number of illnesses. Let me explain.
Pain Associated with Atheltics
In my former athletic life, I was a hard-core skier. In college, I skied almost every winter day, and after I graduated and moved to Colorado, I skied every Saturday and Sunday from November to April. Often my muscles were sore after these workouts. Sometimes I'd even wake up with an aching back, but only because I'd worked my arms too hard the day before. These aches and pains were akin to those anyone might feel after working out at the gym, going for a run, or weeding the garden. The muscles get overworked, and you feel residual soreness.
Unless this type of soreness is indicative of a larger injury, it usually can be alleviated with gentle stretching, rest, ice and ibuprofen. Generally, the soreness dissipates within a few days, and you can continue with daily life—sometimes even exercising moderately—while these aches and pains heal. They are a nuisance but they're not debilitating.
Pain Associated with Age
The same is true for what I know of the aches and pains of getting older. Granted, I am only 41, so I can't speak yet to the pain my older readers feel when their bones start to complain or they develop arthritis. For me, the aches and pains of getting older mean that my knees creak when I crouch down to talk to a child. My back twinges more than it used to when I pick up a heavy bag or box and I'm more susceptible to a pulled muscle. When I fall down skiing, the bruises hurt a little more, I'm having more soreness the next day than when I was younger, and I tend to need more ibuprofen.
Pain Feels Different When It's a Direct Result of Lyme Disease
These aches and pains are tolerable. I might complain about them to a friend, but then I go on with my day. These pains don't have me bedridden for months or years. They aren't all over my entire body, just at the stressed joints. They don't make me feel like I have a perpetual flu.
The aches and pains of Lyme disease do cover the entire body. When you have Lyme, you feel like your whole body is weighed down with a thick coating of molasses. It takes a slow, exhausting effort to lift your limbs. Your joints ache not in a post-work-out way, but in a way that feels like that molasses is pooling in your elbows, knees and toes. I've often felt a pulling sensation in these areas, like someone was gripping and yanking at my joints.
And the pain was not only in my joints. Because Lyme is a systemic inflammatory infection, I felt aches and pains all over my body. Think about how your ankle swells when you twist it badly. That's because of inflammation. Now imagine that type of inflammation all over your entire body. That's Lyme disease.
Different Lyme patients feel pain in different areas, depending where the Lyme bacteria (spirochetes) are gathered, and depending on which areas the infection has spread to. Some have migraine headaches. Some Lyme sufferers have back and neck pain that makes it hard to move. My worst aches were in my forearms and shins. I felt a deep pain in those bones, which would bruise to the touch. Returning to the molasses analogy, sometimes my forearms felt so weighted down that I could not type. I could hand write one sentence and then had to lie down.
These aches and pains went on for months, until antibiotics and prescription anti-inflammatory medication killed enough Lyme bacteria that the molasses feeling blissfully dissipated. The pain could not have been alleviated with ibuprofen or ice, because it was the result of a bacterial infection that was deep in my body. It wasn't just a nuisance; it made daily life impossible.
Now, when I get "normal" aches and pains—when I'm sore from skiing, or my calves hurt from walking around the city in bad shoes, I know it's not Lyme-related, because it's not as deep or painful. It goes away on its own in a few days. When I less frequently feel a pulling sensation in my joints, shins or forearms, or when I can actually feel the spirochetes buzzing under the skin in those areas,–when I put my hands on my skin, I can feel a buzzing underneath, like electricity–then I know it's a Lyme-related problem.
If only Lyme patients could show others what's inside—if only we could demonstrate our infection the way we see illustrations of a smoker's lungs. Perhaps then people who don't have Lyme would better understand. To reiterate, Lyme pain is not the same as the typical aches and pains of aging, and it needs to be treated seriously, by a Lyme Literate Medical Doctor (LLMD). You can find one here.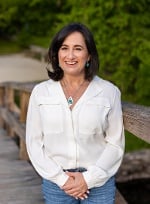 Writer
Opinions expressed by contributors are their own. Jennifer Crystal is a writer and educator in Boston. Her work has appeared in local and national publications including Harvard Health Publishing and The Boston Globe. As a GLA columnist for over six years, her work on GLA.org has received mention in publications such as The New Yorker, weatherchannel.com, CQ Researcher, and ProHealth.com. Jennifer is a patient advocate who has dealt with chronic illness, including Lyme and other tick-borne infections. Her memoir, One Tick Stopped the Clock, is forthcoming from Legacy Book Press in September 2024. Ten percent of proceeds from the book will go to Global Lyme Alliance. Contact her via email below.