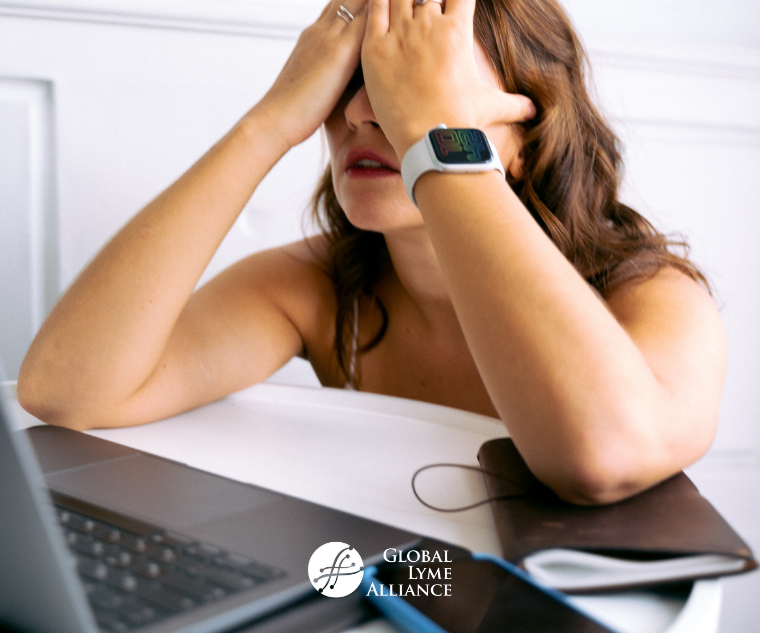 The severity of fatigue that comes with Lyme and other tick-borne illnesses can be difficult to describe because Lyme disease fatigue is a whole different story
When I was sick with COVID-19 in 2020, I continued working (remotely) despite my mild fatigue, shortness of breath, low-grade fever, loss of taste and smell, and persistent cough. Though these symptoms were no walk in the park, they weren't completely debilitating. For some COVID-19 patients, symptoms have rendered them bedridden, hospitalized, or worse. I was lucky not only to survive early COVID-19, but to have a moderate case.
For me, the fatigue of COVID-19 was nothing compared to the fatigue of Lyme disease. Lyme disease fatigue has become the barometer by which I measure all other fatigue, whether it's general tiredness or illness-related. The severity of fatigue that comes with Lyme and other tick-borne illnesses can be difficult to describe, because fatigue can be defined many ways. It can mean muscle soreness after a workout, burnout after a long week, or yawns that come when you just didn't sleep well. Fatigue can also mean general malaise from the pandemic, or sleepiness from any number of stressors. Then there's feeling like your head is spinning after staying up all night finishing an assignment or tending to a crying baby.
All of these types of fatigue are uncomfortable. No one likes to be tired. But this level of fatigue generally can be solved with a few good nights of rest, a break, or even some caffeine. That's because the fatigue is caused by external factors, not by illness. Your body has the resources to recover.
Lyme disease fatigue, like the fatigue that comes with many other serious illnesses, is another story. In a survey of over 3,000 chronic Lyme disease patients conducted by lymedisease.org, 59% of patients described their fatigue as "severe" or "very severe." At my lowest point of illness—which lasted years—that severity meant I was almost completely bedridden. I could walk around my house and go out for a few errands on good days, but sometimes it was too tiring to walk to the mailbox, or to sit up at the dinner table. My body screamed with exhaustion. It felt heavy, as if I was weighted to the bed, and all I wanted to do was sleep. And sleep. And sleep.
The problem was, I could not actually rest. Overrun with Lyme disease bacteria as well as babesiosis, ehrlichiosis, and possible bartonella, my nervous system could not turn off. At one point, I was literally awake for weeks. And while sleep medication, neurofeedback, and cognitive behavioral therapy did help me fall asleep, it took months to catch up on rest. In addition to recovering from severe sleep deprivation, my body was also busy fighting infections. I also had chronic active Epstein-Barr virus, which meant that the shackling fatigue I experienced when I had acute mononucleosis held on during my worst years of tick-borne illness.
My body was so worn out from doing battle that when I did sleep, I often dreamed about how tired I was. I'd be lying in the middle of my college campus too exhausted to get up, or I'd collapse on a ski run while others zoomed past me. In these dreams I craved sleep as desperately as I did when I was awake. In my waking hours, I suffered from brain fog and other neurological complications. I felt like I had skied all day, partied all night, written an entire thesis, and then gotten the flu. For years.
For many Lyme disease patients, fatigue persists during and after treatment, but the good news is that it does get better. Years after feeling shackled to my bed, I am now out living a normal life. I work. I write. I exercise. I socialize. I still keep a strict sleep schedule, and I nap every afternoon. This rest allows me to maintain my restored health, so that hopefully, I will never feel the unbearable fatigue of Lyme disease again.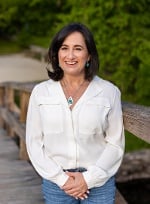 Writer
Opinions expressed by contributors are their own. Jennifer Crystal is a writer and educator in Boston. Her work has appeared in local and national publications including Harvard Health Publishing and The Boston Globe. As a GLA columnist for over six years, her work on GLA.org has received mention in publications such as The New Yorker, weatherchannel.com, CQ Researcher, and ProHealth.com. Jennifer is a patient advocate who has dealt with chronic illness, including Lyme and other tick-borne infections. Her memoir, One Tick Stopped the Clock, is forthcoming from Legacy Book Press in September 2024. Ten percent of proceeds from the book will go to Global Lyme Alliance. Contact her via email below.