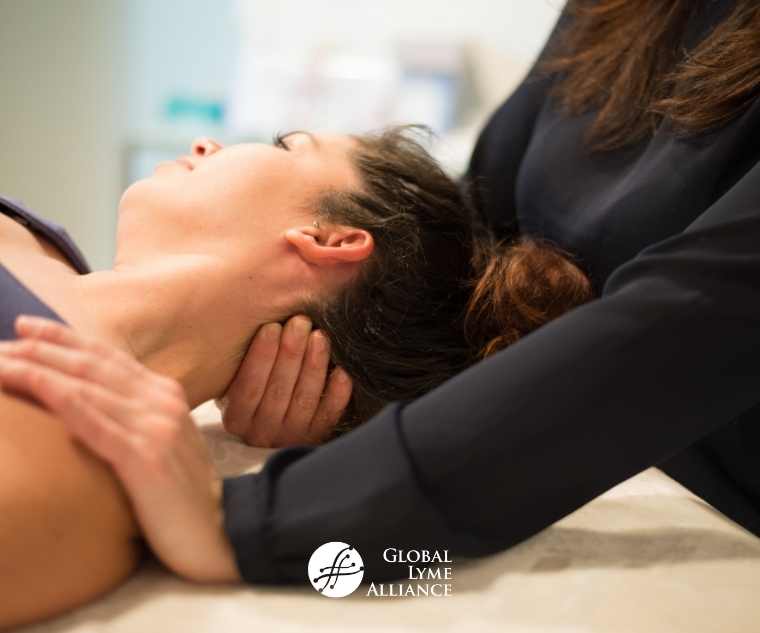 Jen Crystal discusses the adjunct therapies that helped her in her Lyme disease journey.
Patients write to me every day asking what helped me achieve remission from tick-borne illness. I wish there was a magic answer I could give them, but since every single case is different, there is no set protocol. What worked for me might not work for someone else. Moreover, what worked for me five years ago is not what works for me now. Each case changes over time as spirochetes are killed off and symptoms improve. My Lyme Literate Medical Doctor (LLMD) is always fine-tuning my protocol.
That said, there are several adjunct therapies that have worked in conjunction with my ever-changing protocol of medication and supplements. I call these adjunct or complementary therapies because they supported, but did not replace, my medical protocol. These therapies would not have worked alone, because first and foremost I needed to treat the infections of Lyme disease, babesiosis, ehrlichiosis, and possible bartonella. In fact, before I was accurately diagnosed with these tick-borne illnesses, I tried some alternative therapies and they did not help, because the underlying infections were too severe. Once I started appropriate treatment, the following therapies helped me heal:
Integrative Manual Therapy
Developed by Sharon Giammatteo, Ph.D., this hands-on technique uses light touch to facilitate healing. The therapy combines cranial therapy and neurofascial processing. In her book Body Wisdom: Light Touch for Optimal Health, Giammatteo explains that cranial therapy is "a manual approach to correcting problems of the cranium, as well as the tissues and structures within in. Cranial therapy works by exerting a gentle force on the head and the body. The force decompresses dysfunctional areas and facilitates proper biological rhythms."[1]
Don't be alarmed by the word "force"; it's simply someone gently placing a hand on your head or body, making barely perceptible movements. The technique is lighter than massage. When I'm struggling with brain fog or other symptoms of Lyme brain, my integrative manual therapist might place one hand on my forehead and one hand on my lower back, to enable drainage. This is part of neurofascial processing, which is just placing hands on different parts of the body to get systems working in sync.
The great part about Integrative Manual Therapy is that a lot of it can be done at home, either by yourself or with the help of someone else. Techniques are outlined in Giammatteo's book. You can also work with a trained facilitator. Some D.O.'s (Doctors of Osteopathic Medicine) do manual therapy, and some physical therapists do it. This means these appointments might be covered by insurance. You can also pay out-of-pocket for a private practitioner. At the height of my illnesses, I did Integrative Manual Therapy twice a week; now I do it twice a month.
Neurofeedback
You may have heard of biofeedback, which uses the body's own feedback to regulate systems. Neurofeedback works in the same way, except on the brain instead of the body. This non-invasive technique uses your brain's own feedback to help it work optimally, whether that is being able to rest, thinking more clearly, or having less intrusive thoughts.
During neurofeedback appointments, I sit in a comfortable lounge chair. The practitioner affixes small sensors on my head and ears. These sensors are connected to a computer that receives feedback from my brain, and then relays information back to my brain that helps it work better. During this process, I watch kaleidoscope-style images on a screen (though it's fine to close your eyes), and listen to soft music. Sometimes as certain feedback is being sent, the music skips. That's all I notice during the entire session. Otherwise I just sit and relax, and let my brain do its work.
I started neurofeedback when I saw a sleep specialist for insomnia. In conjunction with sleep medication, neurofeedback helped my brain retrain itself to turn off for rest. It toned down, though did not eliminate, my hallucinogenic nightmares. It also helped me to be able to fall asleep for a nap during the day, which my exhausted body desperately needed.
There are different types of neurofeedback. Some work on just one part of your brain at a time, while others work on the whole brain. I do NeurOptimal, which helps the whole brain at once. My practitioner thinks that working on only one part of my brain at a time might actually exacerbate, not help, some of my neurological issues.
Some sleep specialists do neurofeedback, which can be covered by insurance. There are also private practitioners that you can find through NeurOptimal. When my insomnia was raging, I did neurofeedback three times a week. Now that I am in remission, I do it once a month.
Physical Therapy
Physical therapy is an important way to rebuild muscle strength and stamina—when you are ready. I made the mistake of starting physical therapy too early in my treatment, and paid for it. Because infections were ravaging my body, exertion only made them worse. Before my babesiosis was adequately treated, thirty seconds on a stationary bike gave me a migraine and sent me straight back to bed.
When I was bedridden, people used to say to me, "You should get up and go for a walk. It'll make you feel better." Just walking to the end of the driveway made me feel much, much worse. You know your body best. If you had the flu, you would not go for a walk. You would wait until you felt better. I had to wait until my infections were cleared up enough before I could do physical therapy consistently, and have it make a positive difference. Talk with your LLMD about when physical therapy would be appropriate for you.
Make sure your physical therapist understands the way your illnesses impact your body, and has you go at a slow pace. You likely won't be able to do a typical graded physical therapy program where you steadily increase time and weights. Instead, you'll make progress, take some down turns, then make progress again. When I first started physical therapy, all I did were some gentle stretches and slow manipulations with my fingers and toes. It took months to work up to twelve minutes on a stationary bike. I added weights very, very slowly. Now, after regaining strength and learning to pace myself, I am able to ski, walk, paddleboard, kayak, and swim. (For more on my slow but steady physical therapy, see my poem "Never Say Never").
Talk Therapy
Being sick, especially for an extended period of time, can take an emotional toll. Moreover, Lyme disease can cause anxiety and depression. Your LLMD or a psychiatrist may prescribe medication to help your mood, but it's also really helpful to talk about your feelings with an objective professional. You want someone who believes your illness and believes in you. Someone who will allow you to vent on the tough days and, more importantly, give you some coping skills to handle those hard times. My own therapist also helped me examine relationships and patterns from my past that informed my response to illness. She helped me to accept and love my illnesses, and myself. By encouraging me to be gentle with myself, she helped me not to wallow in the past, but to learn from it so I could move forward.
These are the therapies that have helped me. It is not an exclusive or exhaustive list; other therapies that I haven't tried, like reiki, light massage, rife machines, and hyperbaric oxygen chambers, may be helpful to other patients. I encourage you to discuss possible adjunct therapies with your LLMD to determine which would be best for you.
[1] Giammatteo, Sharon, Ph.D. Body Wisdom: Light Touch for Optimal Health. Berkeley, California: North Atlantic Books, 2002 (21).
The above material is provided for information purposes only. The material (a) is not nor should be considered, or used as a substitute for, medical advice, diagnosis, or treatment, nor (b) does it necessarily represent endorsement by or an official position of Global Lyme Alliance, Inc. or any of its directors, officers, advisors or volunteers. Advice on the testing, treatment or care of an individual patient should be obtained through consultation with a physician who has examined that patient or is familiar with that patient's medical history.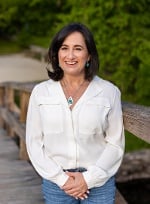 Writer
Opinions expressed by contributors are their own. Jennifer Crystal is a writer and educator in Boston. Her work has appeared in local and national publications including Harvard Health Publishing and The Boston Globe. As a GLA columnist for over six years, her work on GLA.org has received mention in publications such as The New Yorker, weatherchannel.com, CQ Researcher, and ProHealth.com. Jennifer is a patient advocate who has dealt with chronic illness, including Lyme and other tick-borne infections. Her memoir, One Tick Stopped the Clock, is forthcoming from Legacy Book Press in September 2024. Ten percent of proceeds from the book will go to Global Lyme Alliance. Contact her via email below.