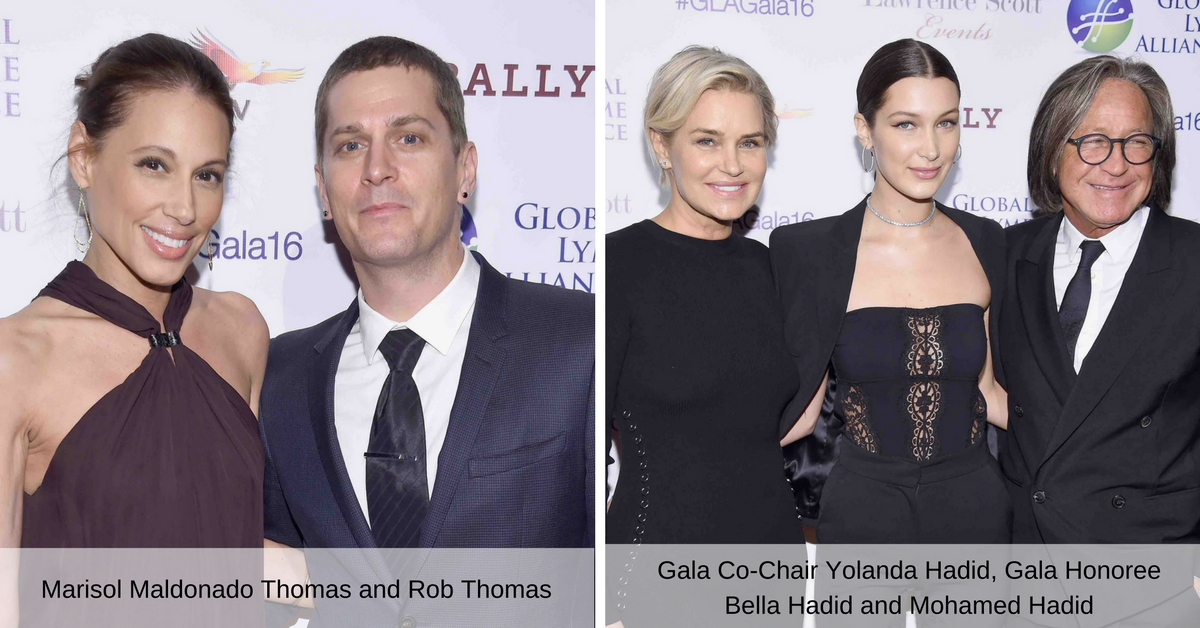 Thank you to everyone who helped make Global Lyme Alliance's 2nd annual Uniting for a Lyme-Free World Gala (#GLAGala16) at Cipriani 42nd Street in New York City a great success.
We are very excited to let you know that the event raised nearly $3 million. Thanks to your support, GLA continues to advance critically-needed Lyme and tick-borne research, as well as significant Lyme education and awareness programs.
Our tremendous honorees set the stage for the night. We are grateful to Heather Glass, Bella Hadid, Arthur J. Mirante II and Karen Peetz for sharing their personal journeys with Lyme disease. The gala's co-chairs played a major role in bringing the room and donor dollars together; special thanks to Carlos Brito, Sabine Chalmers,Christopher M. Corrinet, Matthew Glass, Yolanda Hadid, Ally Hilfiger, Dee and Tommy Hilfiger, Mitti Liebersohn, Anthony Lopresti, Brian A. Ruane, Andrew Saunders and Larry Scott. Our appreciation also goes to the event's sponsors, including Anheuser-Busch InBev, Bally and Lawrence Scott Events.
Special thanks also go to the night's fabulous host, Rosanna Scotto, and our wonderful entertainment, Rob Thomas and ThirdStory, for sharing their time and amazing talents.
If you were unable to attend the gala and would like to join our Quest for a Test, to find an accurate diagnostic test, please donate.
Watch Rob Thomas' emotional performance of Unwell.
To view the video premiered at the gala, click here.