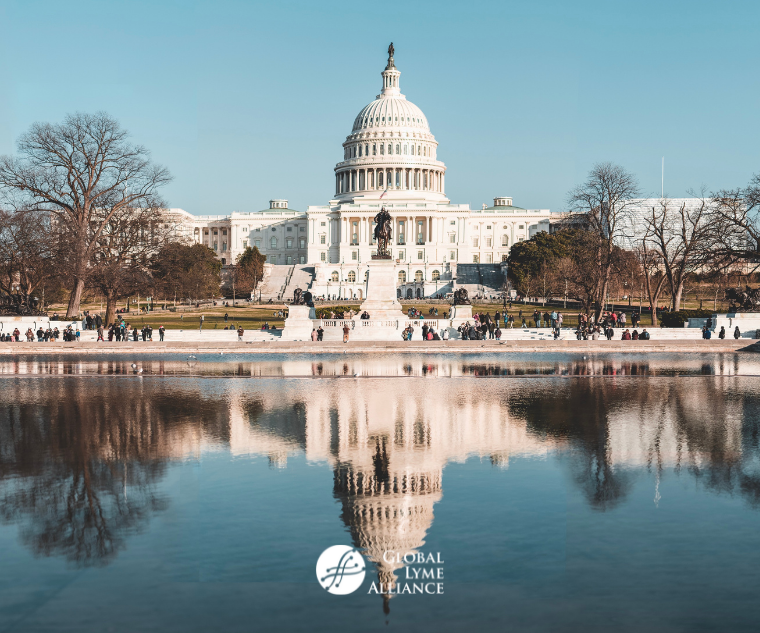 Bonnie Crater, of the Center for Lyme Action, provides the following update on federal Lyme disease funding.
Nearly three times the funding in three years

Our work together in the last few years has been very effective. When we started on this journey Lyme and Tick-borne disease was funded at $55 million in 2020.
Three years later, Congress has appropriated nearly 3 times that much in 2022: $153.5M.
We are still at the beginning of our journey, but we are making great progress.

CONSOLIDATED APPROPRIATIONS ACT, 2022
Division H – Departments of Labor, Health and Human Services, and Education, and Related Agencies Appropriations Act, 2022
https://docs.house.gov/billsthisweek/20220307/BILLS-117RCP35-JES-DIVISION-H_Part1.pdf
CDC
EMERGING AND ZOONOTIC INFECTIOUS DISEASES pp.22-25
Vector-Borne Diseases …………………………………. . 54,603,000 [FY21 & FY22 PBR $42,603,000/ KHTA $16M]
Lyme Disease………………………………………………. 20,500,000 [FY21 & FY22PBR $16,000,000]
Lyme Disease and Related Tick-Borne Illnesses - The agreement provides an increase in recognition of the importance of the prevention and control of Lyme disease and related tick-borne diseases, and encourages CDC to support surveillance and prevention of Lyme disease and other high consequence tick-borne diseases in endemic areas as well as areas not yet considered endemic.
Kay Hagan Tick Act. CDC vector-borne diseases programs increased by $12 M ($54.6 M total) and Lyme disease increased by $4.5 M ($20.5 M total) to support implementation of the Kay Hagan Tick Act. Source: Senate Appropriations Committee.
NATIONAL INSTITUTE OF ALLERGY AND INFECTIOUS DISEASES (NIAID) pp55-56
Lyme Disease and Other Tick-Borne Diseases.-The agreement includes a $18,000,000 increase for Lyme disease and other tick-borne illnesses research.
The agreement encourages NIAID to use these funds to prioritize the support of meritorious research that informs a better understanding of Lyme disease pathogenesis and encourages the development of improved diagnostics and vaccines.
NIH Lyme and Tick-borne disease research. Research funding increased by $18M, for a total of $114M. Source: Senate Appropriations Committee.
DIVISION C – DEPARTMENT OF DEFENSE APPROPRIATIONS ACT, 2022
Defense Health Program P.114
https://docs.house.gov/billsthisweek/20220307/BILLS-117RCP35-JES-DIVISION-C_Part2.pdf
Peer-reviewed tick-borne disease research……………………$7,000,000