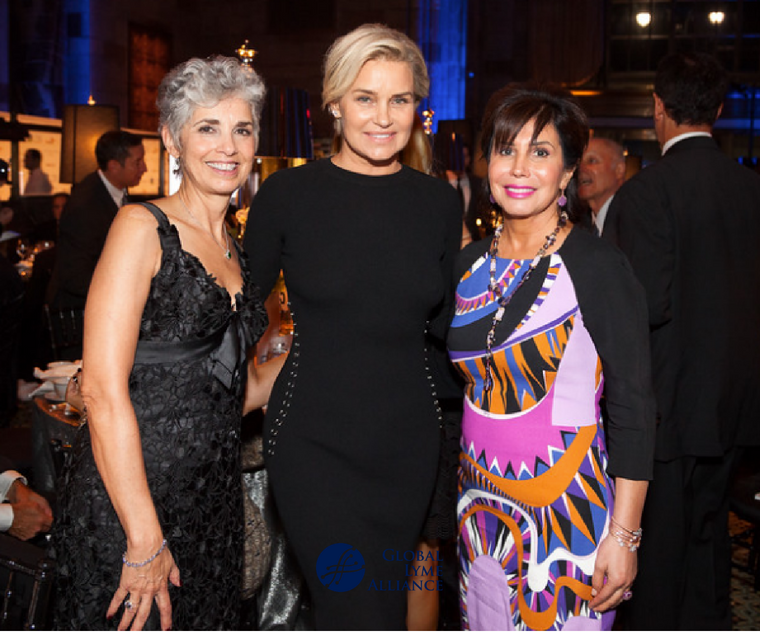 Press release by Gabriela Delvalle Aguero for the Senators Chamber, Republic of Paraguay, June 7, 2018, with translation by GLA staff
Senators pay homage to Norma Albospino (Russo) for her humanitarian work
At the beginning of the ordinary session of the date, the Senate, chaired by Senator Fernando Lugo (of Paraguay)
, was given a plaque and a copy of Declaration No. 164

"

Whereby

the Honorable Chamber of Senators recognizes humanitarian work of Mrs. Norma Albospino de Russo in her fight against Lyme disease ".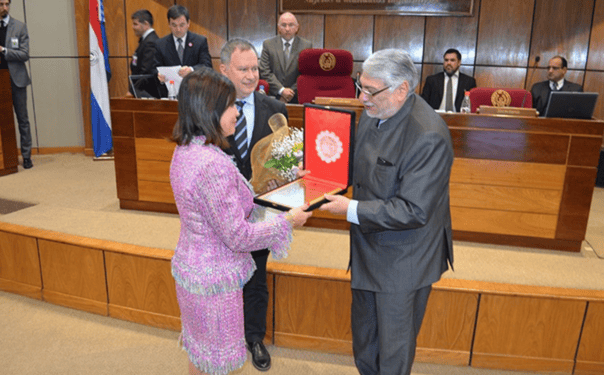 Senator Fernando Silva Facetti, who requested recognition said that "Norma is a resident of the United States, despite being afflicted by this disease decided to embark on a crusade to fight the disease and became a leading activist in pursuit of healing this evil."
He added that her struggle is crossing borders and is impacting at the regional level, also reaching our country.
"She not only promotes awareness, but also promotes the investigation of this disease transmitted by ticks," added the legislator and referring to the honoree, also awarded by the GLOBAL LYME ALLIANCE (2013);
has crossed borders fighting for the voice of those suffering from Lyme to be heard, encouraging research in search of treatment and cure and even volunteering for experimental treatments in the testing of drugs that seek to alleviate the pain of this disease.
He also mentioned that Norma still suffers from relapses due to the disease she suffers, but despite these difficulties, she continues her humanitarian work crossing borders and fighting against Lyme disease, for which she considers it fair and timely to recognize our compatriot, for inspiring lives with her unbeatable spirit and dedication to help others.
Norma Albospino, resides in the United States of America for more than 22 years;
it was there where she contracted Lyme disease, which is a multi-systemic bacterial infection, transmitted by ticks, the disease in general and not being detected in time brings a consequence of a variety of chronic debilitating symptoms and in many cases is incurable.
"It is an immense honor to receive recognition today in my land.
With height, I become an ambassador of my beloved nation.
It is my hope that this recognition will encourage research and dissemination of the impact of these diseases in our region and in particular in our country, " said Albospino.
Finally, she said goodbye to the audience inviting each Paraguayan to embrace and sponsor a noble cause that needs support or promotion.
"Let's not be passive, or apathetic because we are all protagonists of building the society where we live," she said.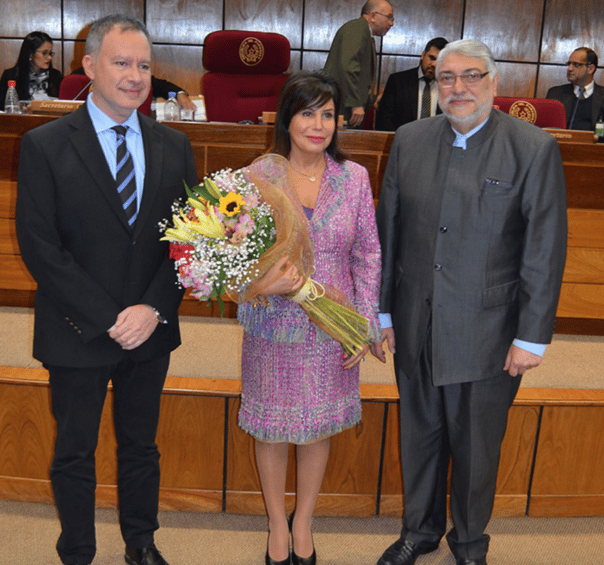 ---
Main image (at top of page): Norma Albospino-Russo pictured with GLA Vice Chair Diane Blanchard and Lyme advocate Yolanda Hadid, GLA New York Gala 2016.