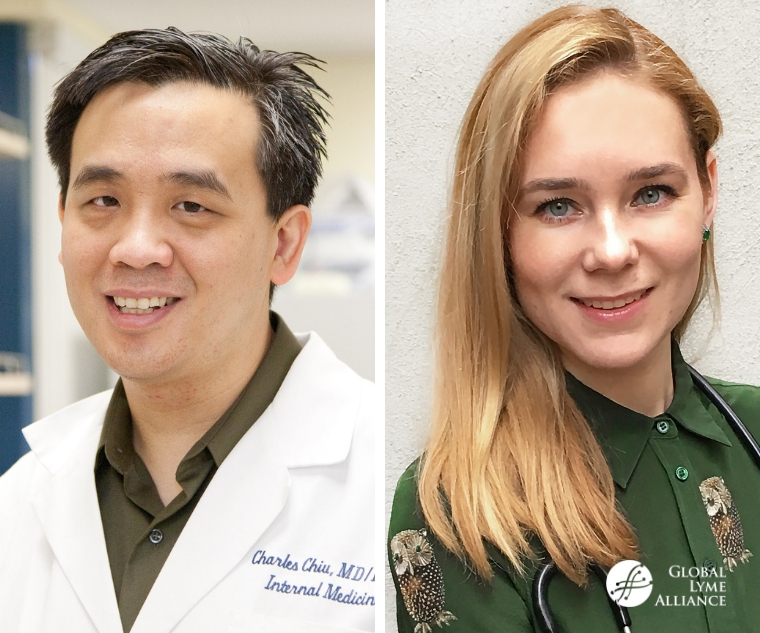 Curriculum Created for Healthcare Providers to Aid in Diagnosis and Treatment of Tick-borne Diseases
STAMFORD, CONNECTICUT and DOVER, DELAWARE (March 12, 2019)
Global Lyme Alliance (GLA), the leading 501(c)(3) dedicated to conquering Lyme and other tick-borne diseases through research, education and awareness, today announced it has partnered with the state of Delaware's Lyme Disease Education Oversight Board (LDEOB) and launched an online Lyme disease course for physicians and other healthcare professionals. This Continuing Medical Education (CME) certified activity presents and discusses recent advances in the management of Lyme and other tick-borne illnesses.
Among the topics covered are the epidemiology of Lyme, diagnostic challenges, common co-infections and routine recommendations for the testing and treatment of Lyme disease infections based on current guidelines. "The incidence of Lyme and tick-borne disease in Delaware and nationwide is alarming and causes so much suffering," said Sara Tyghter, GLA Director of Education and Outreach. "GLA was delighted to work with Delaware's LDEOB to determine the learning objectives for this educational activity and help select its faculty members."
Serving as faculty for the course, " A Clinical Guide to Diagnosing and Treating Lyme Disease and Other Tick-Borne Illnesses," are GLA Scientific Advisory Board member Charles Chiu, M.D., Ph.D., Associate Professor of Laboratory Medicine and Medicine, University of California, San Francisco, and Elena Frid, M.D. a board-certified neurologist and clinical neurophysiologist in private practice in New York. The course eventually came about after Delaware House Speaker Peter C. Schwartzkopf, State Senator Ernesto B. Lopez, and other Delaware state lawmakers became aware of the high incidence of Lyme and the consequent suffering it caused constituents.
In 2014 lawmakers sponsored the Delaware Senate Joint Resolution 10 which was signed into law and established Delaware's Lyme Disease Prevention Task Force. Two years later Delaware House Bill 291 created the LDEOB and reached out to GLA since it already offered CME-accredited programs. Members worked with GLA, Drs. Chiu and Frid, pictured, in collaboration with the Postgraduate Institute for Medicine and RedMedEd, an e-learning entity, to bring the Lyme disease course to fruition.
"We feel that this program is essential to help educate healthcare professionals on the complexity of Lyme disease as a multi-systemic infection that can have the potential for long-term illness if diagnosed late or inadequately treated," said Dr. Krista Griffin, a LDEOB member. "We wanted to impress upon healthcare providers that Lyme disease is a clinical diagnosis; rash presentation or lab testing can confirm a diagnosis but should not be solely relied upon."
Speaker Schwartzkopf added, "Delaware is right in the middle of a hotspot for Lyme disease which is misunderstood and sometimes misdiagnosed. . . Continuing Medical Education classes like this will help physicians identify Lyme early and take action quickly to limit its effects and treat patients quickly." Senator Lopez noted, "The Delaware General Assembly values and appreciates this meaningful step forward on behalf of all affected by this illness." GLA is committed to providing CME-accredited educational programs for healthcare professionals to learn more about diagnosing and treating Lyme and other tick-borne diseases. For information on all its educational programs, go to GLA.org. To access this course free of charge, click here.
### ABOUT GLOBAL LYME ALLIANCE
Global Lyme Alliance is the leading 501(c)(3) organization dedicated to conquering Lyme and other tick-borne diseases through research, education and awareness. GLA has gained national prominence for funding some of the most urgent and promising research in the field, while expanding education and awareness programs for the general public and physicians. We support those around the globe in need of information about tick-borne diseases. Learn more at GLA.org.