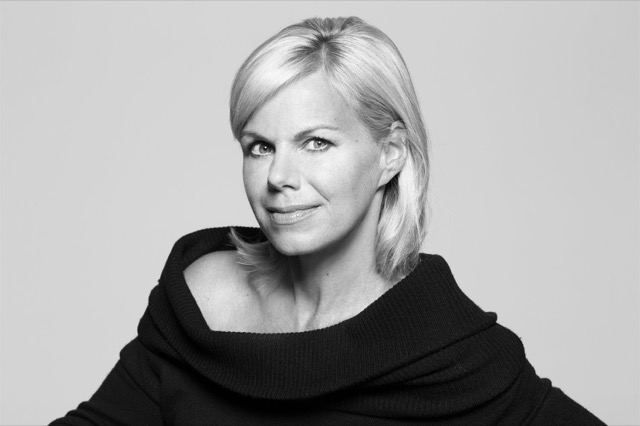 Global Lyme Alliance Announces Honorees for Its Annual Greenwich Gala Event
Greenwich, Conn (February 15, 2017) -- Global Lyme Alliance (GLA), the leading private nonprofit dedicated to conquering Lyme and tick-borne disease through research and education, announced today that TV journalist and host Gretchen Carlson will serve as the emcee for its annual Greenwich Gala, Saturday, April 1, 2017 at the Hyatt Regency Greenwich in Old Greenwich, CT.
Carlson, one of the nation's most successful and recognized news anchors, is a tireless advocate for workplace equality and the empowerment of women. She has also been personally affected by Lyme disease, learning first-hand in 2013 the challenges so many people face in getting properly diagnosed with the illness.
"I had a bull's-eye rash, but was told I didn't have Lyme disease," she recalls. "However after I experienced fever, horrendous headaches, night sweats and unbelievable exhaustion I went to another doctor, went through tests, and was successfully treated. But, sadly, each year hundreds of thousands of people go undiagnosed or misdiagnosed and are often told their symptoms are all in their head. I'm looking forward to emceeing GLA's Gala and learning more about the research being conducted to find answers to this tick-borne disease."
In making today's announcement, GLA also released a list of prominent celebrities who have agreed to serve as Honorary Event Chairs for the event. They include Emmy Award-winning actress Jane Alexander; Bravo TV's Andy Cohen; women's basketball superstar/Olympian Elena Delle Donne; Olympian Donna deVarona; meteorologist Dr. Bill Evans; actress Marla Maples; best-selling author Jay McInerney; actress Parker Posey; Hall of Fame pitcher Tom Seaver; best-selling author Rebecca Wells, and others still to be named.
The evening's honorees include Dr. Harriet Kotsoris, who has played a major role in changing the paradigm of Lyme disease research in the United States. Dr. Kotsoris will receive the Lauren F. Brooks Hope Award for her pioneering 10 years as GLA's Chief Scientific Officer and founder of its Scientific Advisory Board.
"We are thankful for all that Harriet Kotsoris has done over the past decade and are thrilled to honor her at the Gala," said Scott Santarella, GLA's CEO. "She put Lyme disease research on a new trajectory which includes promising viable diagnostic tests and treatment protocols, already working to change outcomes for patients."
In addition, singer-songwriter Marina Morgan—featured by national radio host Elvis Duran as his December "Artist of the Month"—will receive GLA's Star Light Award at the Gala. Morgan's debut single, "Paralyzed," which she performed live on NBC's "TODAY" Show, was inspired by her battle with Lyme disease.
"I am hoping through my music I can shed some light on the seriousness of this disease and also help anyone who might be dealing with a similar situation or personal crisis," said Morgan, who will perform her song at the Gala. "My wish is that this song empowers people to stay strong and never give up and helps them to see that there is ultimately a light at the end of this tunnel."
Event Chairs will be Robyn Carpenter, Heather Glass, Amy Tambini and Tara Vessels.
To date, sponsors include Fairfield County Look; FS Investments; Greenwich Hospital; Luxe Interiors +Design; WIMCO Villas, and Withersworldwide.
The Greenwich Gala is a major fundraising event for Global Lyme Alliance. The Gala will be held Saturday, April 1, 2017, from 6:30 p.m. to midnight. It features a cocktail reception, dinner, dancing, and both silent and live auctions. For more information, or to purchase tables or tickets, please visit GLA.org/ctgala or call 203-969-1333.
---
ABOUT GLOBAL LYME ALLIANCE
Global Lyme Alliance
is the leading private nonprofit dedicated to conquering Lyme and other tick-borne diseases through research and education. The 501(c)(3) nonprofit is headquartered in Greenwich, CT. For more information go to GLA.org.