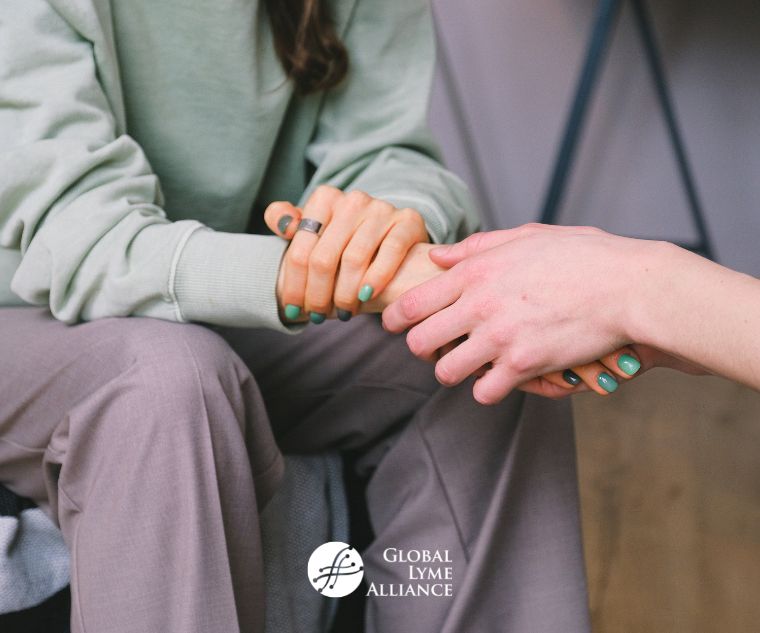 Global Lyme Alliance (GLA) CEO Laura MacNeill discusses several ways GLA is assisting Lyme disease patients.
Transcript Below:
Hi everyone. I've been with Global Lyme Alliance now for a little over two months, and I thought I would start sharing my observations about the organization. I was aware of the dangers of Lyme disease when I accepted this role. However, I have been surprised to hear so many devastating stories. Such as a 16-year-old girl who had to see 25 different specialists just to get properly diagnosed, or a woman who recently lost her husband to Lyme because a physician didn't believe him even with a positive test. I was also shocked to learn that insurance companies refused to cover Lyme-related treatments leading to an extreme out-of-pocket cost and devastating financial burden to patients.
The good news is that in addition to the research that we're funding, GLA is also here to support patients and caregivers. We have lots of resources and I've been very impressed by all of them. The first resource I wanna tell you about is our doctor referral program, which helps 600 to 800 patients each month to find Lyme literate doctors in their area. GLA also hosts a peer-to-peer program that connects patients and caregivers with mentors who have walked in their shoes. And on gla.org, you can also find information on financial support, access to clinical trials, a free Lyme symptom tracker app, educational materials for school, and a robust patient-oriented blog with tons of valuable content. We know that the best way to help patients is by funding research that will lead to the development of accurate tests and better treatments.
In my last video I highlighted the top three GLA-funded research updates that show our incredible progress in these areas. So if you happen to miss that, you can head over to GLA's YouTube channel to check it out. All of this spectacular support has only been made possible through the support of our donors. I hope that you will join us at our upcoming gala on Thursday, October 13th in New York City. The GLA Gala is our premier fundraising event and it's dedicated to advancing our mission. As GLA's new CEO I look forward to meeting you at what promises to be an extraordinary event so you can get your tickets today on gla.org.