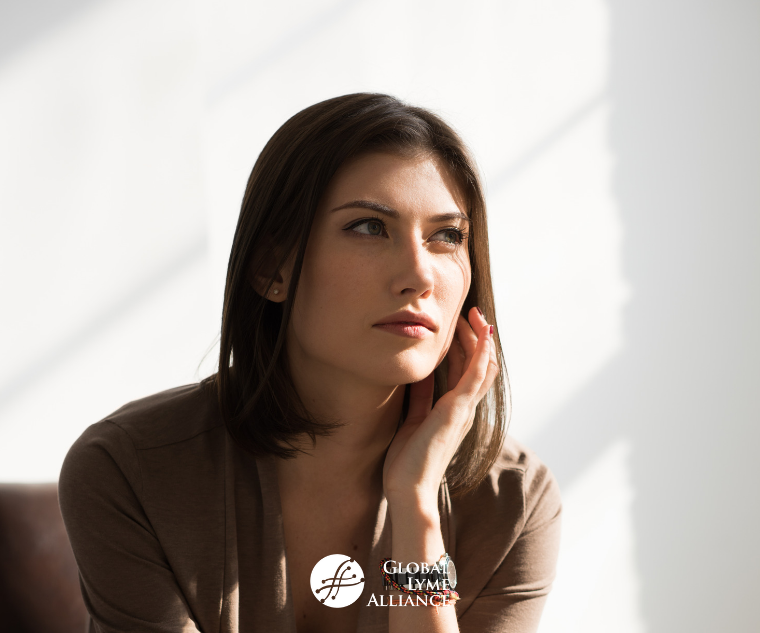 by Jennifer Crystal
When I was very sick with Lyme disease and two of its co-infections—specifically, babesia and ehrlichia—friends invited me to a Warren Miller ski movie. Every season, the renowned filmmaker put out a new documentary about pros skiing in extreme conditions. The release of the film signaled the start of ski season, and I loved those opening nights when I was healthy and living a pre-Lyme life in Colorado.
I moved back to my childhood bed in Connecticut when I got sick. At the time my friends invited me to the movie, I had a PICC line in my arm, so skiing was out of the question. I was no longer bedridden, but I still was very low energy, and wrestled with brain fog, sleep disturbances, and occasional migraines. I could go on short outings in town, sure, but spent a lot of time in bed.
Going to a movie was a big push for me. In general I avoided them, even at home, because the flashing images on the screen agitated my brain. I had trouble concentrating. Movies in a theater were especially challenging because the images were so much larger and the sounds downright thunderous compared to those on TV, causing sensory overload.
But my friends really wanted to involve me in my favorite activity in some way. I was touched by their good intentions, and excited by the prospect of going out for a couple of hours with people my own age. So I went.
That was a terrible mistake.
Even though the only action in a Warren Miller movie is skiing, the loud music and intense movement made me feel like I was watching a 3-D IMAX on fast forward. My head felt full. My legs twitched, not just from neurological overstimulation, but from the desire to float through fresh powder like the skiers on the screen. I wanted to carve their turns, breathe the fresh air, and feel the adrenaline rush of slinking down a mountain with bright sun kissing my face.
I looked away, suddenly painfully aware of my hard seat in the dark theater. I blinked hard so my friends wouldn't see my eyes brimming with tears. They meant well by bringing me to the film, but the outing was too much for me; I was overwhelmed physically, neurologically, and emotionally. I came home that night feeling sad and tired, wondering if I would ever ski again.
Well, that experience taught me that when we are struggling with serious illness, it's okay to avoid reminders of what we're missing until we're ready to either seriously re-engage with the activity or have fully accepted—that is, become resigned to—accepting what we are no longer able to do.
The key word is until. Denying skiing entirely would not have been healthy for me either. Avoiding it forever would have meant grieving the loss of a favorite activity, or getting frustrated with waiting until I was well enough to get back to it.
It would have been far better for me to skip the film that year until I was well and fully ready to re-immerse myself in the skiing life. To wait until my brain was able to handle a movie, until my body was well enough to start physical therapy, until I had some strength and hope.
While we're waiting for until, it's okay to focus on other, quieter activities. If you love football but can't watch a game right now, how about skimming a light magazine instead? If you're usually out biking this time of year, how about taking up a totally different indoor activity, like scrapbooking? I used to think that getting involved with something new and different meant I was giving up on my former life. But I can see now that I wasn't giving up on my old hobbies; I was protecting them. I was distracting myself until I was healthy enough to do otherwise.
I did eventually get back on my skis. It took many years of rest and physical therapy, and I had to start on the bunny hill even though I'd previously been an expert skier who could tear through the deep Rocky Mountains. I haven't returned to the Rockies—I may not be able to, because of lingering babesia—but I have worked myself up to more challenging trails in the East, and can ski for longer periods of time now.
And in a couple weeks, I'm going to a Warren Miller movie. It's been 12 years since my failed attempt to do so. But I have faith that this year I will be able to enjoy the film. I'll avoid the previews, which are always too loud and fast for me. I'll close my eyes when the images on the screen get too intense. Otherwise, I'll watch the movie because I know my neurological symptoms are now recovered enough for me to handle it, because I know my body is strong enough to ski, because I can get as excited for the upcoming season as everyone else in the theater.
Because I am, at last, ready.
---
Opinions expressed by contributors are their own.
Jennifer Crystal is a writer and educator in Boston. She has written a memoir about her journey with chronic tick borne illness, for which she is seeking representation. Contact her at: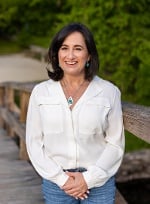 Writer
Opinions expressed by contributors are their own. Jennifer Crystal is a writer and educator in Boston. Her work has appeared in local and national publications including Harvard Health Publishing and The Boston Globe. As a GLA columnist for over six years, her work on GLA.org has received mention in publications such as The New Yorker, weatherchannel.com, CQ Researcher, and ProHealth.com. Jennifer is a patient advocate who has dealt with chronic illness, including Lyme and other tick-borne infections. Her memoir, One Tick Stopped the Clock, is forthcoming from Legacy Book Press in September 2024. Ten percent of proceeds from the book will go to Global Lyme Alliance. Contact her via email below.