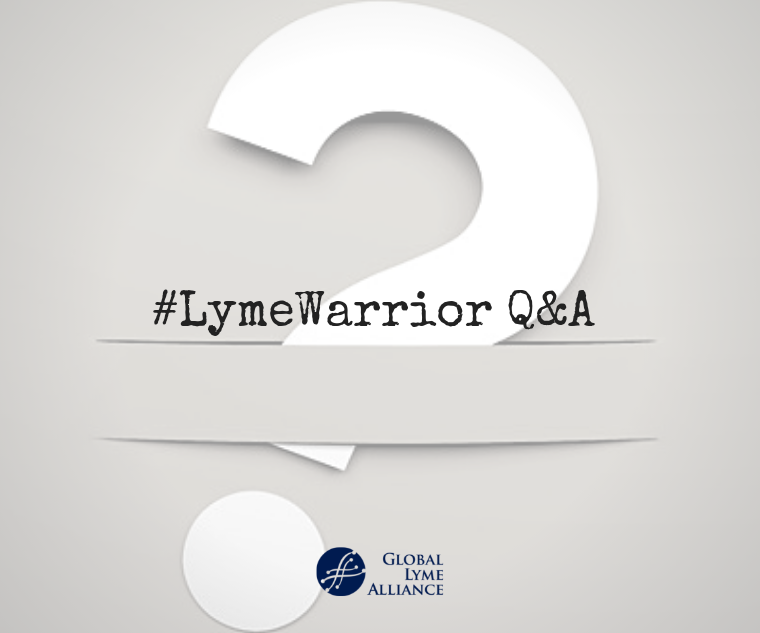 By Jennifer Crystal
Every few months, Jennifer Crystal devotes a column to answering your questions. Below she answers some that she's recently received. Do you have a question for Jennifer? If so, email her at lymewarriorjennifercrystal@gmail.com.
Did you stop your medication during a Herxheimer reaction?
There is no right or wrong answer to this question; it all depends what works best for you. A Herxheimer reaction occurs when antibiotics kill Lyme bacteria faster than your body can eliminate it, causing a build-up of dead toxins. The process can make you feel downright awful. Often a "Herx" involves an increase in symptoms such as fatigue, night sweats, migraines, and joint pain.
The body needs time to eliminate the killed bacteria, and for some patients the best way to do that is to give it a break from antibiotics, so that more build up isn't happening while your system is working to detox. Some doctors advise a pulsing method, taking antibiotics for a certain period and then stopping them for a certain amount of time, for precisely this reason. Other doctors have patients push through the Herx with continued antibiotic treatment.
For me, I almost always stayed the course throughout my Herxheimer reactions, even though I felt terrible during those periods. When symptoms got unbearable, my doctor would advise me to take a one-or-two day break from antibiotics, and that helped. Talk with your Lyme Literate Medical Doctor (LLMD) about the duration and severity of your Herxheimer reactions, and decide together on the best course for you. Your doctor can also advise you on ways to help your body with the detox process itself.
My child wants to go to college in the Northeast, but I'm nervous about sending her somewhere where Lyme is so prevalent. What do you advise?
Once you or a family member has been impacted by tick-borne illness, your whole perspective on the outdoors changes. Sometimes I want to wrap myself in a bubble and stay indoors. But I can't live in fear—besides, ticks can come inside, too!.
What I can do is be vigilant. To deny myself time out of doors would be to deny myself that which brings me the most joy. However, I no longer go walking in the woods or running through high grasses. I stick to worn or paved paths, stay away from lawns when possible, and do activities that are on the water or in the snow. I always wear bug spray, and undergo a thorough tick check after returning inside.
Nevertheless, I still have fears about getting another tick bite, so I can understand why you have concerns about sending your child to a highly endemic tick area. While New England does have a great deal of infected ticks, there are now documented cases of Lyme in all 50 states. Your child could get a tick bite while walking through the woods in the Northwest or the Southeast; ticks are no longer limited to New England. And while ticks can live on campus lawns, it's less likely that your child will get a tick bite there, no matter what part of the country it's in, than if he or she went for an off-campus hike.
I went to school in Vermont. That rural college won my heart the minute I set foot on campus. I think it's more important to go to a school you love, and take whatever health precautions you need to while there—prevention, bug spray, rigorous post-outdoors tick checks— than to go to a school that doesn't feel right, just because you might have less chance of getting a tick bite there.
What type of brain scan did you get?
In some of my articles, I have mentioned having a brain scan that showed inflammation and a lack of oxygen on the left side of my brain. This was called a SPECT scan, which can show more than an MRI. But that was over a decade ago; there may be even better scans available today.
Related blogs:
What Does it Mean to Herx?
Dealing with Lyme-related Fear
Stop the Music! How to X Out the Songs and Words That Keep Playing in Your Head
---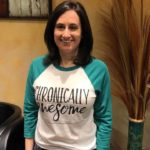 Opinions expressed by contributors are their own.
Jennifer Crystal is a writer and educator in Boston. Her memoir about her medical journey is forthcoming. Contact her at lymewarriorjennifercrystal@gmail.com.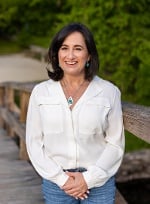 Writer
Opinions expressed by contributors are their own. Jennifer Crystal is a writer and educator in Boston. Her work has appeared in local and national publications including Harvard Health Publishing and The Boston Globe. As a GLA columnist for over six years, her work on GLA.org has received mention in publications such as The New Yorker, weatherchannel.com, CQ Researcher, and ProHealth.com. Jennifer is a patient advocate who has dealt with chronic illness, including Lyme and other tick-borne infections. Her memoir, One Tick Stopped the Clock, is forthcoming from Legacy Book Press in September 2024. Ten percent of proceeds from the book will go to Global Lyme Alliance. Contact her via email below.