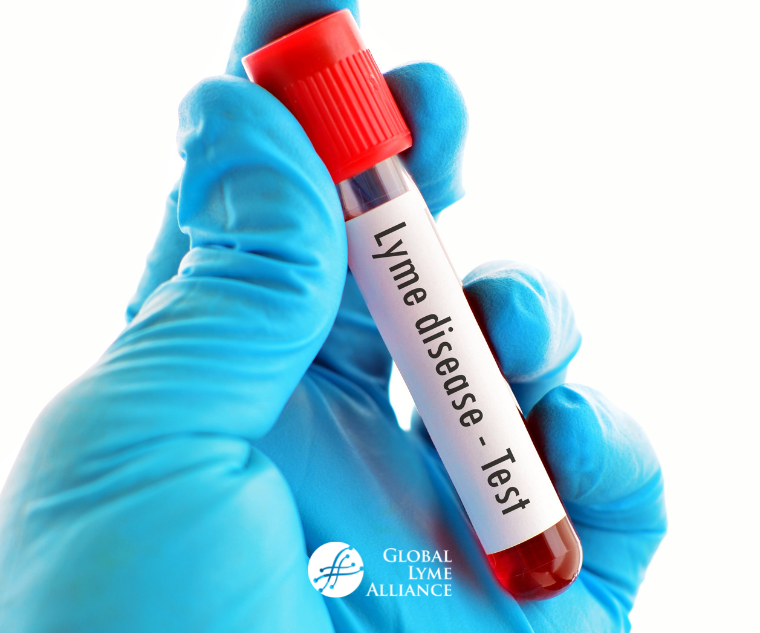 GLA is leading the charge towards a more accurate and readily available Lyme disease lab test because, early diagnosis = early treatment = better outcomes!
Read below to learn about a new Lyme disease lab test that is on the horizon and how you might be able to help.
What is Lyme disease?
Lyme disease is an illness caused by bacteria transmitted by the bite of a black-legged ("deer") tick. If diagnosed and treated early, many Lyme disease patients recover. However, suppose someone is not diagnosed, and treatment is delayed, what happens then? In those cases, Lyme disease can develop into a chronic illness that can lead to reduced quality of life and long-term, serious health problems.
How is Lyme disease diagnosed?
Diagnosing Lyme disease is complicated by the range of common symptoms that could be associated with other diseases. These include headaches, dizziness, joint and muscle pain, gastrointestinal distress, cognitive decline, brain fog, short-term memory loss, sleep and neuropsychiatric disorders, to name a few.
The most distinct symptom of Lyme disease is a bull's eye-shaped, circular red rash known as erythema migrans. However, sometimes the rash can be irregularly shaped and in at least one-quarter of people, the rash does not appear. For these reasons, it is not uncommon for the diagnosis of Lyme disease to be overlooked or misdiagnosed. This is why it's important to also have a diagnostic blood test done and not just a physical exam. Unfortunately, current diagnostic tests do not always detect early Lyme disease. This is because these tests rely on the body's ability to create antibodies which can take as many as 4 to 6 weeks to rise to detectable levels, if they develop at all, after infection.
New lab tests on the horizon?
We need to develop new tools that can help doctors make an early diagnosis because treatment is generally more effective in early stages of the disease. New diagnostic tests would ideally be a rapid test that would measure a specific inflammatory response to the presence of the Lyme bacteria itself within hours or days after infection. Having such a diagnostic test in their 'toolbox' would allow physicians to initiate treatment quickly.
To overcome the inadequacies of current diagnostic assays, GLA supports the research and development efforts of academic research scientists and innovative diagnostics companies to commercialize improved tests to detect Lyme and other tick-borne diseases. One example is GLA's collaboration with DiaSorin to raise awareness of a clinical study that assesses a newly developed diagnostic test called LIAISON® LymeDetect®.
LymeDetect® is designed to make earlier detection of Lyme disease possible by combining traditional antibody testing and a patented technology to identify an inflammatory biomarker that is produced much faster than antibodies. To insure that the test accurately identifies individuals with and without disease, they need to conduct a clinical study and recruit participants. For this study, DiaSorin is looking to enroll individuals that may have been recently bitten by a deer tick and are experiencing symptoms of Lyme disease. If you think you may qualify to become a participant in this study, please fill out the form here. It takes a 'community' to develop fast, accurate, and affordable diagnostic tests and we truly value your interest in this study. Even if you do not qualify to participate in this study, our team is available to help you find care. If you have questions, contact us at info@GLA.org.
The Study is now enrolling participants who are near the following locations in NY, NJ, and Minnesota. Only one visit to the site is needed and compensation is available. To qualify you must be recently diagnosed with Lyme disease in the last 8 weeks and have not been on antibiotics for no more than 7 days. See if you qualify here.
New York Locations:
BCHP - Bradhurst Avenue Specialty Offices
19 Bradhurst Avenue
Hawthorne NY, 10532
*(Only accepting pediatric volunteers ages 5 – 17 years old)
New Jersey Location:
Plasma Services Group
1503 Glen Avenue, Unit 100
Moorestown, NJ 08057
Minnesota Locations:
Dr. Laurie Radovsky
899 West 7th Street
St. Paul, MN 55102
Gateway Family Health Clinic
MOOSE LAKE: 4570 County Highway 61
Moose Lake, MN 55767
Gateway Family Health Clinic
SANDSTONE: 707 Lundorff Drive
Suite 1
Sandstone, MN 55072
Gateway Family Health Clinic
HINCKLEY: 45 Lady Luck Drive
P.O. Box 309
Hinckley, MN 55037