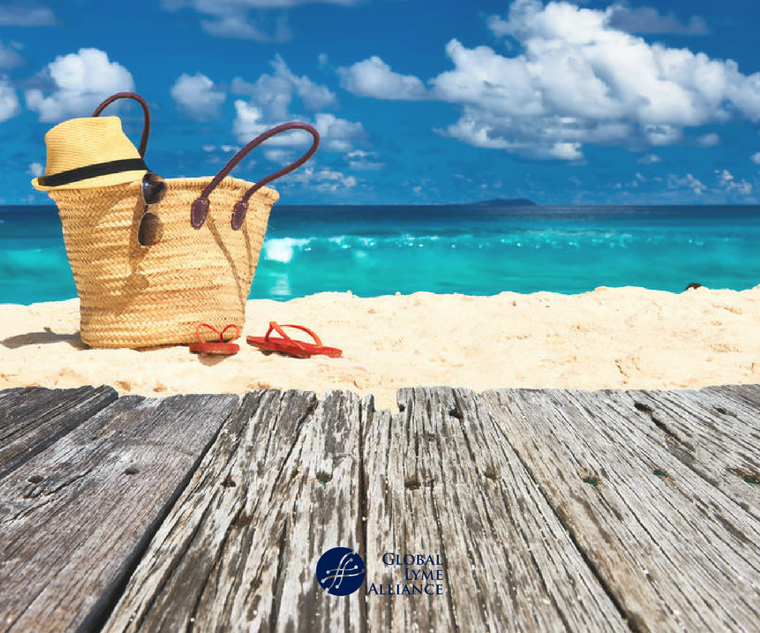 Learn how to participate in fun Summer activities, while battling Lyme and other tick-borne diseases.
When I first moved to Boston, I took a Duck Boat tour of the city. As the amphibious vehicle cruised the Charles River, the driver pointed out Spaulding Rehabilitation Hospital. I looked over to see a dock in front of the hospital, and people kayaking and canoeing around. "They have an adaptive sports program," our driver said. "They help patients learn to do water and land sports in adaptive ways."
I almost dove off the Duck Boat.
As a former camp counselor who directed waterskiing and taught swimming and boating, I had been missing my favorite activities since being diagnosed with tick-borne illnesses eight years earlier. In the years I was bedridden, exercise was completely out of the question. But as I'd worked my way into remission from Lyme and two of its co-infections Babesia, and Ehrlichia—not once but twice—I started to crave the sports that had once been such a big part of my life. I wasn't sure if I was well enough to paddle a traditional canoe, and certainly didn't think I had the energy to waterski, but what if there were some sort of adaptive way I could get back on the water?
As soon as I got home, I called Spaulding. "Can I volunteer with your program?" I asked excitedly. I explained my history. "I don't know how much I could do, but I'd love to check it out."
What I didn't know then was that I actually could have signed up as a patient—or, as the Spaulding instructors aptly called those patients, as an athlete. The program is open not just to Spaulding patients, but to anyone in the community with a disability. They help people with traumatic brain injuries, with cerebral palsy, with multiple sclerosis. Anyone who has been in a car accident or broken a limb or is dealing with a condition that incapacitates them in any way can sign up for a session.
I like being a volunteer because it's nice to be on the other side, helping other patients and telling them my story. I only have the energy to help out one morning a week, for two 90 minute sessions, but that's way more than I could have done—or even dreamed of doing—during my sickest days. Performing my favorite activities on a lighter, less frequent schedule is certainly better than not doing them at all.
I also learned that there are many adaptive ways to do these activities. We use big Hawaiian outrigger canoes that sit 6-12 people, so if someone (like me) has to take a break from paddling for awhile, others can pick up the slack. There are special paddles for people who can only use one arm, and special seats for people in wheelchairs. Other activities have adaptations, too. There are large windsurfers with bars to hold on to that are designed to accommodate, and secure, a person in a wheelchair and an instructor to help them out. There are double kayaks where the instructor can row and the athlete can rest and just enjoy the ride. There are recumbent bikes that support people with stability issues, and also help people like me conserve energy. With blood flowing laterally from my heart instead of vertically as it would on an upright bike—and zero resistance on the pedals—I expend so little energy that I can ride several miles, up over hills, over bridges scaling the Charles River and along the Esplanade next to it. On an upright bike, I wouldn't last two minutes.
Every time I'm at Spaulding, I think, I wish I had something like this when I was really sick; it would have made me so happy to be out on the water; it would have given me such hope; it would have constituted an escape, if only for an hour, from my suffering.
I can hear those of you who are bedridden saying, "Hah, there is no escape. I can't even walk up a flight of stairs, let alone paddle a canoe."
I hear you. But could you sit up in a canoe, or in a padded kayak, or in a bucket seat on a recumbent bike? Then you can enjoy these activities, even if you're not the one paddling or pedaling. The beauty of adaptive sports is that they evolve with you; so you can reduce your reliance on assistance and adaptations as you get better.
Of course, not everyone has the easy access to this type of facility that I do here in Boston. But adaptive sports options may be more available to you than you realize. If you are in Massachusetts, Spaulding has several locations (http://spauldingrehab.org/conditions-and-treatments/adaptive-sports), and as I said earlier, you don't have to be a patient to participate. My friend Kelly runs a great adaptive program in Vermont. And while I'm not personally familiar with Disabled Sports USA, a quick Google search led me to locations all over the country.
But even if you don't have access to one of these programs, there may be ways you can do your favorite activities in different or adaptive ways. If you like walking, can you ride the same path on a motorized scooter? If you liked gardening, can you sit on a lawn chair or deck (while wearing bug spray and checking for ticks of course!) while someone else gardens, just so you can still be part of the experience? A friend of mine who was bedridden had his wife plant flowers outside his bedroom window, so he could still enjoy them. What activities did you like before you got sick, and what are the possible ways to incorporate them into your current life, no matter how sick you are?
I used to think that I couldn't enjoy the summer with Lyme—especially given my fear of ticks!— but volunteering at Spaulding has proved me wrong. If you are having similar thoughts, I encourage you to think outside the box so you, too, can bring more joy to your summer.
Click to sign up for GLA's newsletter.
The above material is provided for information purposes only. The material (a) is not nor should be considered, or used as a substitute for, medical advice, diagnosis, or treatment, nor (b) does it necessarily represent endorsement by or an official position of Global Lyme Alliance, Inc. or any of its directors, officers, advisors or volunteers. Advice on the testing, treatment or care of an individual patient should be obtained through consultation with a physician who has examined that patient or is familiar with that patient's medical history.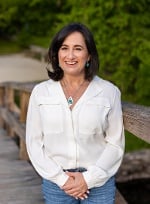 Writer
Opinions expressed by contributors are their own. Jennifer Crystal is a writer and educator in Boston. Her work has appeared in local and national publications including Harvard Health Publishing and The Boston Globe. As a GLA columnist for over six years, her work on GLA.org has received mention in publications such as The New Yorker, weatherchannel.com, CQ Researcher, and ProHealth.com. Jennifer is a patient advocate who has dealt with chronic illness, including Lyme and other tick-borne infections. Her memoir, One Tick Stopped the Clock, is forthcoming from Legacy Book Press in September 2024. Ten percent of proceeds from the book will go to Global Lyme Alliance. Contact her via email below.