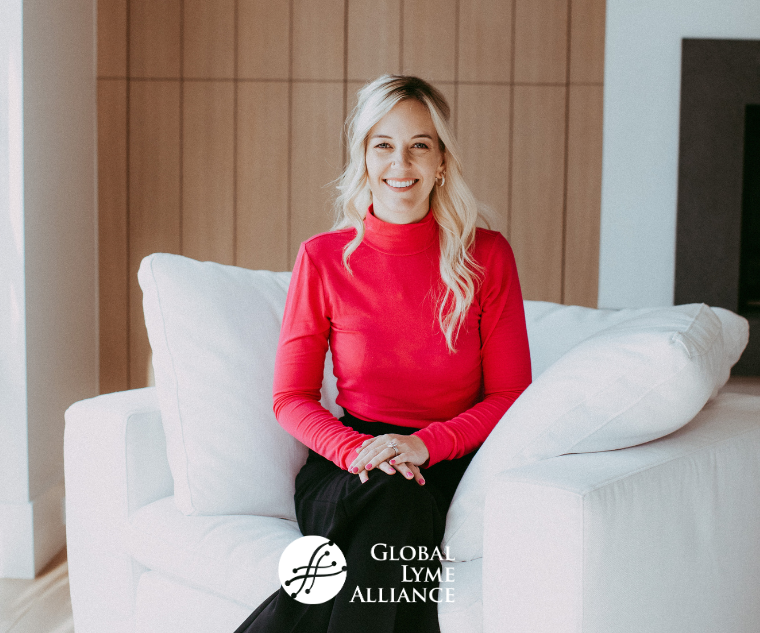 Kenzie Vath, the GLA Gala 2023 honoree, took to the "Love, Hope and Lyme Podcast" with host and author Fred Diamond to discuss her advice for caregivers of chronic Lyme patients and survivors. Learn about her journey and how to support your loved ones in their battle against Lyme disease. The following blog is a recount by Fred of Kenzie's podcast.
When I wrote my book "Love, Hope, Lyme: What Family Members, Partners and Friends Who Love a Chronic Lyme Survivor Need to Know," I was fortunate to meet many people who have given back to the Lyme community. Many have created not-for-profit charities or have supported existing ones to help Lyme survivors either find funding for medical expenses, get medical referrals, or simply provide emotional support when needed.
On this week's "Love, Hope, Lyme Podcast," I interviewed the Global Lyme Alliance 2023 Gala honoree Kenzie Vath about her personal Lyme journey and to get her advice on what those who love a chronic Lyme survivor need to know.
Kenzie will be honored at the 2023 GLA Gala on October 12 for her support in helping Lyme survivors find answers on their Lyme recovery journey.
As she's the Vice President for Strategic Innovation at the Pacific Hospitality Group, one of the first things I wanted to know was how she was able to hold such a challenging job while managing her Lyme disease.
She said, "It's a day-to-day battle. Number one is staying focused on my mission and my goal. A lot of it is a mental battle. You must tell yourself, 'I want to do this. I'm going to get up. I'm going to push. I'm going to focus.'"
A critical part of staying healthy and having the resources to remain focused is maintaining a clean diet, she said.
"I don't consume any artificial sugars or caffeine and I detox daily. I have noticed that brain fog is linked to food. I'm very mindful about choosing when I consume gluten, sugar, and dairy. I keep my body from increasing my inflammation markers," she said.
What Friends and Family Need to Know
"It took 10 years before I was diagnosed with Lyme, and then another 10 years of treatment. What most people don't know is when you get that diagnosis, the next journey begins and it's a rollercoaster. It's very dark, it's very negative. You can fall into a hole of depression, anxiety, and debilitating thoughts. But my family was there to support me," she said.
"My friends would tell me they just didn't know what to say. If they told me I looked great, I would get defensive because I didn't feel great. I didn't know how to articulate what I was going through clearly for them to understand," she intimated.
She suggested three things those who want to support a chronic Lyme should know:
Get educated: Google chronic Lyme disease specifically. Lyme is very complicated and misunderstood. It cannot be easily tested and diagnosed. It's a multi-symptomatic illness that can affect various organs and symptoms in your body, leading to a wide range of symptoms and complications that are very difficult to deal with on a day-to-day basis.
Be patient: Lyme warriors can be hot and cold. Sometimes they wake up and they feel a little less pain and a little more energy, and they'll lean into the day. Sometimes they can't even wake up and they won't get out of bed. It's very draining for both the Lyme warrior and the caregiver. Practice patience with them.
Listen to them: When they talk, sometimes it might not sound like them. A keyword for me was "tired." When I told my mom, "I am so tired, mom. I can't do this anymore," I was saying, "I can't keep going. I need help." When she understood the weight and the sadness behind the word tired, she knew that she needed to do something because I wouldn't want to keep going anymore.
The Depth of the Word "Tired"
Kenzie said, "My mom would say that she didn't know who I was at those times, and she would get panicky and have anxiety. She would stay up all night thinking about what was happening to her daughter and ask why is something taking over her?"
"When I would break through that darkness and break through the control of the disease, she'd say, 'Okay, she's there. I need to pull her out of that," she said. "That's where you must lean in and listen."
As a caretaker, she said you need to listen to your child, or your spouse, or your partner, whoever it may be, and say, "When I see those days where you are yourself, I'm going to continue to lean in and pull you out and tell you I'm there for you, and tell you I love you, and tell you I'm supporting you, and we are going to get through this."
She concluded, "You must fight for them. And on other days, be patient with them and be next to them."
Kenzie is presently working on a passion project called "The Ignored Pandemic: Real Stories of Lyme Disease" where she interviews Lyme survivors from all over the world.
"I want to show that Lyme is not just within the US. There are many countries that continue to say Lyme doesn't exist. There are no doctors to treat it, nor do they have access to tests. That was hurting my heart when I learned that."
"I know that there is a huge global outbreak of this disease that the CDC is not reporting specifically. I have representation from India, Ireland, England, Australia, Canada, everywhere. It's amazing how aligned our stories are and how parallel many of our symptoms are. But then how unique each one was diagnosed, and the process of that. I was honored to be able to get that opportunity to lean in and find these individuals to share their story."
GLA celebrity ambassador Chris Meloni wrote the foreword to her book.
Kenzie can be reached on LinkedIn, Facebook, or Instagram on @holisticumbrella.
Learn more about the GLA Gala here.
Click here to listen to all episodes of the Love, Hope, Lyme Podcast.
***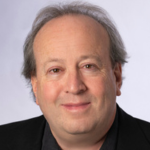 Fred Diamond
Fred Diamond is based in Fairfax, VA and can be contacted via Facebook or LinkedIn. His popular book, "Love, Hope, Lyme: What Family Members, Partners, and Friends Who Love a Chronic Lyme Survivor Need to Know" is available on Amazon. The e-version of the book is always free to Lyme survivors. PM Fred on Facebook for your copy.