by Jennifer Crystal
Suffering from a chronic illness, like Lyme disease, can make you feel like you are missing out this holiday season because you can't attend a party or visit with a friend. But it doesn't have to be all or nothing.
There's a new movie out called Manchester by the Sea that I'd really like to see. When I mentioned this idea to a friend, she said, "That might be a tough movie for you." She didn't mean the content. She meant that it was filmed in a way that you always feel like you're watching from a character's shoulder, creating an intense visual effect that she worried might rile up my neurological symptoms. Furthermore, she cautioned there are a lot of driving scenes that could cause motion sickness.
"But you still should try it," she said. "Just sit in the back, so you have the best peripheral vision possible, and leave after ten minutes if it's too much for you."
In the past, I never would have accepted this advice. When I was really sick, I didn't have the energy to sit through an entire film, so I thought, why go? Another friend helped me to reframe that thinking. When I told him about all the things I wouldn't or couldn't do, he asked, "Does it have to be all or nothing?"
"What's the point of paying for ten minutes of a movie, only to have to get up and leave?" I countered. In those days especially, it took a lot of energy for me to get dressed, wrap my PICC line under a sleeve, and drive to a theater. My hourglass ran out so quickly that I didn't want to waste energy unless I knew for sure it would be worth it.
My friend just wanted me to see that while I was waiting to get better, I was missing out on a lot of good things in life. I had this vision of getting totally well—of having my energy completely back—and then going back to the activities I'd once enjoyed at full-tilt. I didn't want to ski on the bunny hill, just to say I did it; I wanted to get back to deep powder and moguls. I didn't want to go to a party looking tired; I wanted to be the life of the party.
The thing about Lyme, though, is we never know if we're going to get that life back. It all depends on how long we went undiagnosed, how long we've been sick, whether we have co-infections, whether infections have crossed the blood-brain barrier, and how we respond to treatment. Most frustrating of all is that the answer to every one of those questions is different for each patient. There is no set protocol or prognosis for tick-borne disease. We don't know when or if or to what extent our symptoms will improve. So instead of waiting for the big moment of "all better!," we need to celebrate the little victories, and adjust our lives accordingly.

This means instead of waiting to be the life of the holiday party, we should consider attending for just half an hour. Instead of waiting to see an entire holiday concert, we should commit to only going to the first half. Instead of lamenting how tired we might feel during that party or how weird it might be to miss half a show, we can reframe our thinking to, "It'll be great to say hello to friends who I haven't seen in awhile" or, "It'll be nice to hear even a little bit of music." Like most things in life, it's all a matter of perspective.
Of course, this glass-half-full mentality doesn't always work. Sometimes an event or effort really is too much for us, causing setbacks that make us feel like the glass has dropped and shattered all over the floor. I remember going to a piano concert at the local library one afternoon during my convalescence. I had just woken up from a nap, and was feeling sluggish and out of sorts. My nerves were frayed, which I quickly realized when the concert began and I looked around to see if other attendants found it to be as loud and grating as I did. Everyone around me—most at least three times my age—seemed to be enjoying the concert just fine. My sensitivity to sound was so hyper-engaged during what was usually a hard time of day for me that the classical piano sounded like crashing heavy metal. I had to leave.
That experience was discouraging, but when I told my friend about it, he didn't let me give up. He validated why it had been particularly hard and then encouraged me to try attending events in the morning, which was and still is a much better time of day for me. Since then, I've learned to make similar choices and adjustments that allow me to do some fun things—even if only in part—that I might otherwise have given up on entirely. Movies in the theater can still be hard on my brain, because the previews are often loud and fast-paced, causing sensory overload before the feature even begins. So I've learned to wait out previews in the lobby. I look down or close my eyes when the action on the screen is flashing or violent. I leave parties half an hour before I hit the physical or neurological wall, so that I don't melt down while there.
When you're bedridden, going to a movie or a party might be out of the question. Even in that state, though, your life still doesn't have to be all or nothing. Is your family downstairs decorating the Christmas tree? Why not go hang one ornament to participate at all, instead of missing out entirely? Are your friends having a Hanukkah party? Why not go just to see them light the menorah, even if you can't stay to eat latkes and play dreidel? Participating in even the smallest bits of life while suffering helps us get through bad periods, and reminds us of what we can do, no matter how sick we are. And that, to be sure, is better than nothing.
---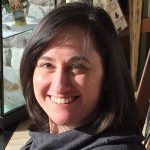 Opinions expressed by contributors are their own.
Jennifer Crystal is a writer and educator in Boston. She is working on a memoir about her journey with chronic tick-borne illness. Contact her at jennifercrystalwriter@gmail.com.