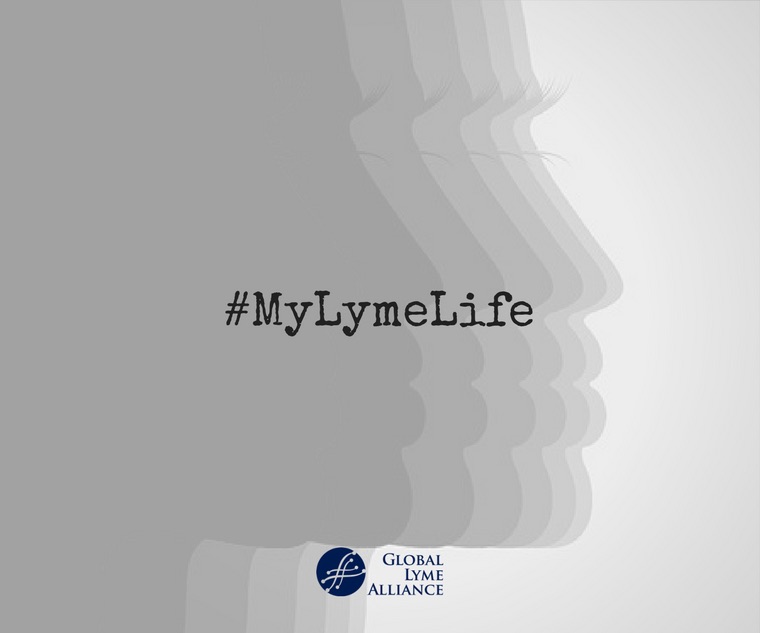 by Kerry Heckman
#MyLymeLife
Lyme disease, like a shadow, is always there even if you don't see it.
Every facet of a person's life is affected by it. It determines when and what we eat, when and how we sleep, how and if we work, how and if we are able to exercise, what our relationships are like, etc. There's life and then there's Life With Lyme.
It was 10 years ago, when I had the first sign that something was seriously wrong with my health. At the time I called it a bad shoulder and chalked it up to improper technique while exercising. Two years later, I was in the ER with a rapid heart rate, which was in time diagnosed as a thyroid disorder. A couple of years after that I felt so ill during the summer that I couldn't get off the couch for two weeks.
Then things started to happen more rapidly, the shooting pain, night sweats, headaches, and blurry. Eventually I was diagnosed with Lyme disease. It's been ten years of doctor's appointments, physical therapy, scans, and blood tests.
At this point I can't remember what it feels like to be healthy.
I forget what it's like to skip a meal because I'm not hungry and haven't planned out meals days in advance. I have to eat three meals every day, because I take a handful of medication with each one. Most people can plan simple meals and eat on the go. Since I've been eating a gluten-free, dairy-free, and sugar-free diet, meal planning and prep is a big time commitment.
I forget what it's like to go to an exercise class and push myself to my limit. I used to take cardio fitness classes and enjoy getting my heart rate up as high as it would go. Now, I have to be conscious of how much energy I expend and not deplete myself. When you are healthy, exercise gives you more energy, when you have a chronic illness, it drains your energy.
I forget what it's like not to have to keep track of meds, supplements, and other treatments.
Every week I spend a half an hour dividing pills into little containers. There are five prescription medications and 10 supplements that I have to keep track of for refills (which is low for most Lyme patients). I have a very detailed calendar of my complementary treatments and doctor's appointments, that I constantly have to plan my life around.
I forget what it's like to not have to ration my energy.
In the past there were few limits on my energy. I could plan activities from sun up to sundown. Now I have to look at my days and weeks and determine how much activity I can handle before I make plans. If I have a particularly busy day or week, I need to take a day or two off to recover.
I forget what it's like to spend money on wants, and not medical bills.
Each month I shell out around $300 for medications and supplements. As for medical bills, I always reach my out of pocket maximum and then have to pay doctors for treatments that are not covered by insurance. My health is priceless, but it sure costs a lot of money. Moreover, I took a part-time job and cut my earnings by a third. It hurts to ponder what that money could buy, so I try to keep my mind off of it.
When I was healthy, I saw the doctor once a year for a check up, then maybe once more times for a vaccine or acute illness.
This past year, I've had 68 appointments for either a doctor, treatment, scan, or blood draw. I'm guessing that is low for some Lyme patients and high for others, but that's a lot of time out of my life scheduling and attending to appointments that manage my illnesss.
I forget what it's like to not have symptoms every day.
With Lyme not a day goes by that I don't have at least one symptom to remind me of my illness. It rotates between pain, insomnia, brain fog, fatigue, headaches, heart palpitations, and some days some combination or all of the symptoms are present. This leads to anxiety about what symptom will manifest next in addition to the other symptoms. It leaves me wishing for one day to pass without a symptom.
So, what is it like to feel normal?
Most people never feel completely normal all the time, even if that unease isn't health related. There are however many persons who go throughout their life and don't ever give a thought to the things a chronically ill person thinks about. Normal for me would be to live a healthy life, but for my medical matters to be mere background noise, not the main event.
While I forget what it's like to be healthy, I also forget what it's like to live without gratitude for what good health I do possess. I forget what it's like to live without a community to lean on, and most importantly, I forget what it's like to take life for granted. I've learned how important health is to overall well-being and plan to improve mine in any way possible.
---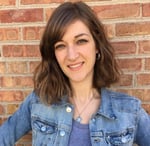 Opinions expressed by contributors are their own.
Kerry J. Heckman authors the wellness and lifestyle blog Body Mind Lyme. Kerry was [finally] diagnosed with chronic Lyme disease in 2016, her journey with invisible illness began over 10 years prior.