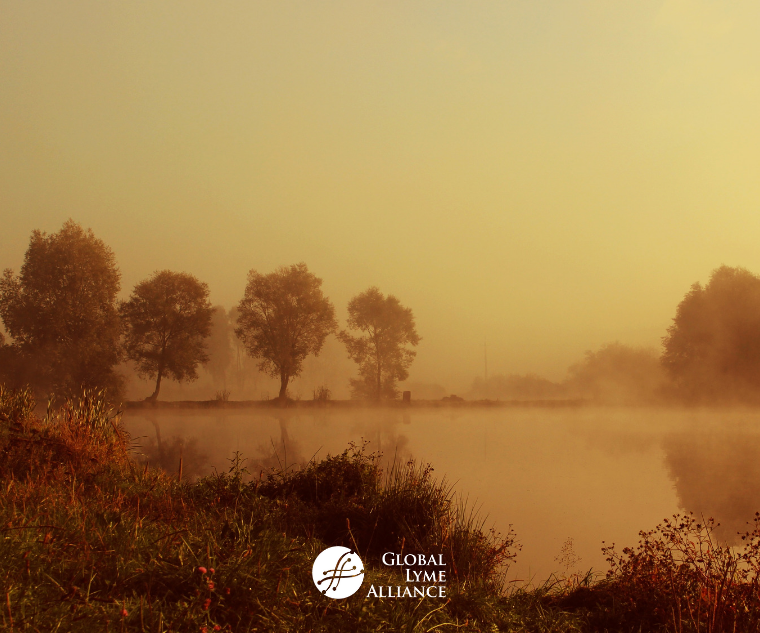 A study by Igor Dumic and Edson Severnini entitled "Ticking Bomb: The Impact of Climate Change on the Incidence of Lyme Disease" published in Canadian Journal of Infectious Diseases and Medical Microbiology describes the relationship between climatic variables and the reported incidence of Lyme disease in 15 northeast and mid-west states that contribute to more than 95% of reported cases within the Unites States.
Researchers merged two types of data to conduct the analysis in this study: annual county-level epidemiological data on Lyme disease cases from the Centers for Disease Control and Prevention (CDC) and meteorological data from the National Oceanic and Atmospheric Administration (NOAA). For the period 2000–2016, researchers focused on 468 U.S. counties from states with a high incidence of Lyme disease cases and found sizable impacts of temperature on the incidence of Lyme disease. According to the authors "Assuming a 2°C increase in annual average temperature…we have predicted that the number of Lyme disease cases in the United States will increase by over 20 percent in the coming decades."
According to Timothy J. Sellati, PhD, Chief Scientific Officer of Global Lyme Alliance "The solid foundation for the data presented and interpretation of the results derives from the robust empirical strategy outlined in the study." Moreover, Sellati says "This is a beautiful 'hard evidence-based science' complement to Mary Beth Pfeiffer's book Lyme: The First Epidemic of Climate Change, which offers an intriguing and informative historical perspective on climate change and its relationship to the increasing incidence of Lyme disease. Collectively, the findings presented in the published study and Ms. Pfeiffer's book should improve preparedness and response by clinicians, public health professionals, and policy makers, as well as raise public awareness of the role climate change plays in increasing the risk of vector-borne human infection.
Read the research article here.