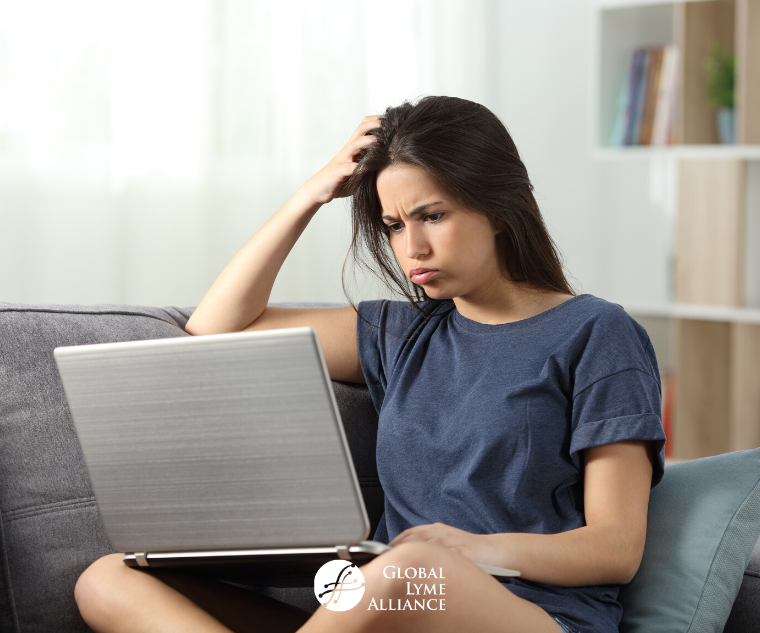 by Jennifer Crystal
Why is there so much conflicting information on Lyme disease? Here are a few tips on how to cope

One student in the "Writing to Heal" course I teach recently wrote a list-style poem of all the conflicting messages she's received as a new mother. It went something like this:
Sleep when the baby sleeps
Do the laundry and dishes when the baby sleeps
Put the baby on its back to sleep
Always put the baby on its stomach to sleep
Breastfed is best
Fed is best
And so on in this contradictory manner. Between this woman's family, friends, colleagues, and strangers on the street, not to mention the rabbit hole of the internet, she was overwhelmed with advice. What was right? What was best? She didn't know which recommendations to follow.
Lyme disease patients can get similarly overwhelmed and sometimes paralyzed by all of the contradictory information out there. Three different doctors might give the same patient three different diagnoses—(or tell them nothing is wrong)—especially if they aren't Lyme Literate Medical Doctors (LLMDs). And that's just about diagnosis and treatment.
A patient can, moreover, get mixed messages from caregivers, friends, and support groups about how they should spend their days, what they should be eating, whether they should exercise, and how much they should push themselves.
Inspired by my student, I decided to write my own list-poem of some of the mixed messages I received in my decade-long journey with three tick-borne diseases: Lyme, babesia and ehrlichia:
You unequivocally have Lyme
You don't have Lyme
My neighbor has been sick with Lyme for years
My neighbor got Lyme and was fine in a couple weeks
A low-grade fever can make you feel awful
A low-grade fever is nothing
Your aches and pains are from inflammation
Your aches and pains are from getting older
Your hives are systemic inflammation caused by Lyme
Your hives must be from some outside allergy
You need to rest
You need to get up and get moving
Your job right now is to take care of your body
You need to get out and get a job
Starting physical therapy too soon will exacerbate your babesia
If you just took a walk, you'd feel better
You are sleep deprived
No one is supposed to sleep that much
You've got to let your body heal
You've got to push yourself
The hallucinogenic nightmares are from inflammation in your brain
The hallucinogenic nightmares are from Restless Leg Syndrome
Just sleep as much as you need
You should get up and take a shower every morning
It's not you, it's a bug in your brain
It's all in your head
The list goes on and the opinions are not always so black and white. There's a grey area around many aspects of tick-borne illness, including length and type of treatment, dietary restrictions, and adjunct therapies. Processing information can be difficult if you're neurologically impaired by Lyme disease, and it doesn't help when the messages coming at you are so conflicting.
So what's a Lyme patient to do?
Here are two important lessons I've learned:
Dig deep: We live in an era of clickbait and misleading headlines. In order to understand the facts of any given situation, we have to research beyond sound bytes and memes. We have to read full articles and books. And we have to know those articles and books are from reputable sources. The same is true for Lyme research. Everyone has a quick opinion for what you should do, and a quick internet search will give you the basic "facts" on both sides. So you need to be discerning. Talk with other trusted Lyme patients. Most importantly, talk with your LLMD. The only people who should be making decisions about your case are yourself and your doctor.
Listen to your body: No one knows your body better than you@ do. You know if you feel well enough to exercise based on past experience. You know if walking to the mailbox will be too much for you. You know what foods make you feel bad. You know how a fever impacts you. If you cut away the noise and chatter of outside opinions—and it's 90 percent noise and chatter—your body will tell you exactly what it needs.
Each case of tick-borne illness is different, just as each baby is different. Only you know your truth, just as only my student could determine her specific baby's needs. Do what you know is best, what you feel is right, and your body will thank you.
---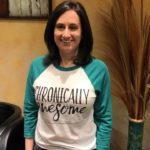 Opinions expressed by contributors are their own.
Jennifer Crystal is a writer and educator in Boston. Her memoir about her medical journey is forthcoming. Contact her at lymewarriorjennifercrystal@gmail.com.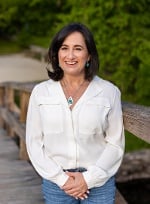 Writer
Opinions expressed by contributors are their own. Jennifer Crystal is a writer and educator in Boston. Her work has appeared in local and national publications including Harvard Health Publishing and The Boston Globe. As a GLA columnist for over six years, her work on GLA.org has received mention in publications such as The New Yorker, weatherchannel.com, CQ Researcher, and ProHealth.com. Jennifer is a patient advocate who has dealt with chronic illness, including Lyme and other tick-borne infections. Her memoir, One Tick Stopped the Clock, is forthcoming from Legacy Book Press in September 2024. Ten percent of proceeds from the book will go to Global Lyme Alliance. Contact her via email below.