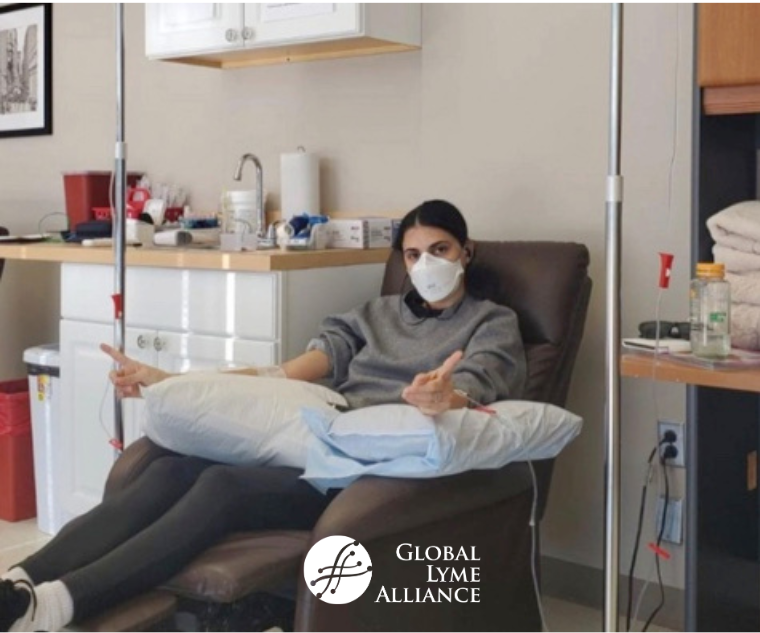 Discover the inspiring journey of Talia as she shares her experience with Lyme disease and how it transformed her life. From victim to victory, her story is a testament to resilience and finding hope in the face of adversity.
"Can our healing journey go from victim to victory? I think maybe it just can. When the orchestra of pernicious dis-eases of
#Lyme
+ Co and over a dozen other dis-eases/illnesses struck me in 2015, it was with such force that it plunged me into a world of debilitating illness & suffering where even the simplest tasks became monumental challenges.
Eventually, I was mostly confined to my bed often unable to leave my home. I was too weak to speak at times. Taking a shower or getting dressed were major accomplishments. If I wasn't home I was getting treatments (traveling for some) many of which made me even sicker. Doing anything else was an immense struggle.
For most of my healing journey it was a constant combo of 24/7 feeling like having the worst flu in existence. A migraine that consumes the entire body. Nerve, muscle, joint, fascia, & bone pain that travels & migrates. The word for the level of fatigue experienced doesn't exist in the dictionary. There are multiple dozen more symptoms happening at the same time day in and day out, mostly invisible. I was a shell, no longer a person.
This journey turned me upside down and inside out. At many points I no longer wanted to be a participant in life.
The dis-eases forced me to un-become and re-become while facing the depths of every part of my soul. At first I rejected it all until the veil began to lift and I realized…It taught me greater resilience, compassion, and profound empathy. It also helped me tune in to my authentic self, spirituality, intuition, and innate powers in ways I never knew were possible. It changed my entire perspective on life. My journey has become and is my deepest wisdom, my greatest teacher.
I continue to feel into all of this wisdom as I continue on my nonlinear path of healing and feeling totally healthy (grateful to be in remission from Lyme + co and other things) because I know it's possible.
If you're suffering at any level, at whatever point in your journey, I see you and I send you so much love."
Follow more posts from Talia on instagram
@the.healthy.thing
***
To read more patient stories, visit GLA blogs.
The above material is provided for information purposes only. The material (a) is not nor should be considered, or used as a substitute for, medical advice, diagnosis, or treatment, nor (b) does it necessarily represent endorsement by or an official position of Global Lyme Alliance, Inc. or any of its directors, officers, advisors or volunteers. Advice on the testing, treatment or care of an individual patient should be obtained through consultation with a physician who has examined that patient or is familiar with that patient's medical history.