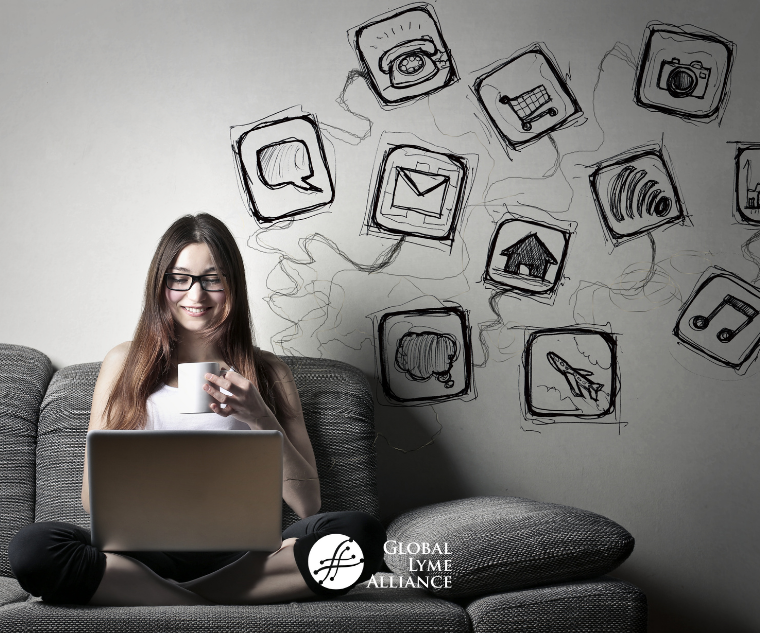 by Jennifer Crystal
The year 2020 has proved ten-fold what we already knew: technology can be both a blessing and a curse. Before we got locked down due to the COVID-19 pandemic, technology was great for online business, for keeping in touch with long-distance friends, for looking up information at the touch of a button, or for providing entertainment. It still offers all of those benefits, now in a more essential way: businesses rely on technology to run, with employees working remotely and meeting online; stores rely on online orders for delivery or curbside pickup; and students and teachers rely on devices for remote learning. Technology has, to a degree, kept the economy open, kept students learning, and kept people connected during an incredibly isolating time.
Technology is not without its downsides, however. Before the pandemic, there was concern that people were spending too much time on screens and not getting enough outdoor or in-person activity. Now those concerns have become more serious as adults and kids spend their entire work or school day online, and in-person interactions are obviously limited due to necessary social distancing guidelines.
Nevertheless, technology has been a saving grace during COVID-19, just as it has been a saving grace for many Lyme patients. Some may not yet be aware of all of the ways that technology can help Lyme patients and anyone seeking to learn about ticks and the diseases they transmit. Below, I will outline some exciting benefits, developments, and resources that are available to the Lyme community through technology.
Information on Tick-Borne Disease
I get emails every day from patients who have researched tick-borne illness online and wonder if the symptoms they're experiencing are the result of one of these illnesses. While only a Lyme Literate Medical Doctor (LLMD) can make a diagnosis, the increase of information available online has helped people learn about symptoms and prevalence of tick-borne disease. Of course, there are pros and cons here, too, since there is lots of misinformation out there. But I'm grateful to be able to point people to reputable websites like GLA.org or ILADS (International Lyme and Associated Diseases Society) to help them find accurate information about testing, diagnosis, symptoms, physicians, prevention, education, awareness, and more. There are also interactive educational activities available online.
Find a Lyme-Literate Doctor
Within these websites, there are search engines or forms you can submit when looking for an LLMD in your area.
Financial Assistance and Other Resources
Lyme treatment can be expensive, and getting insurance coverage or disability benefits can be uphill battles. When I was acutely ill with Lyme disease, babesiosis, ehrlichiosis, and chronic Epstein-Barr virus, I didn't know where to turn for assistance with these matters (nor did I have the mental wherewithal to research them). In the fifteen years since I was diagnosed, more and more resources have popped up. Global Lyme Alliance offers a Financial Assistance Resources page that lists foundations and community support groups that provide financial support for those living with chronic illness. There are organization like the LivLyme Foundation and LymeAid4Kids that offer assistance for children, while organizations like Ride Out Lyme and LymeLight Foundation provide grants for adults. The Avril Lavigne Foundation, which partnered with Global Lyme Alliance in October for a virtual #FightLyme concert also offers treatment grants. Organizations like Community Health Advocates and Medical Bill Gurus help with insurance difficulties.
Connection
Lyme patients are often bedridden. They may want to join a support group but don't feel well enough to attend one. Or they may just want to ask a question, but don't yet have the energy to offer support to others. With online support groups and other patient connection programs, people can now bond with fellow Lyme warriors all over the world, through their devices, from bed. In addition to links to local and remote support groups, Global Lyme Alliance offers a one-on-one Peer to Peer Mentor Program for patients, caregivers and family members.
Apps
Friends often send me photos of ticks or other insects that they've pulled off themselves or their children or pets. "Is this a tick?" they ask nervously. There's an app for that! TickEnconter.org at the University of Rhode Island offers a Tick Identification Mobile App. The Tick App, through the University of Wisconsin, helps people quickly identify and differentiate between types of ticks. The founder of the LivLyme Foundation has created a TickTracker App, an interactive tool that allows people to note tick sightings and also offers information on prevention and removal. Beyond tick identification and tracking, Global Lyme Alliance partnered with TrialX AppBakery to create a Lyme Symptom Tracker App, which helps patients keep track of their symptoms and share them with their healthcare providers. The app also includes a finder for clinical trials.
Despite its drawbacks, I am grateful for all the ways technology can help people learn about tick-borne illnesses, connect with others, and manage life with Lyme disease. See you online!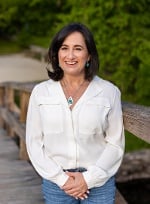 Writer
Opinions expressed by contributors are their own. Jennifer Crystal is a writer and educator in Boston. Her work has appeared in local and national publications including Harvard Health Publishing and The Boston Globe. As a GLA columnist for over six years, her work on GLA.org has received mention in publications such as The New Yorker, weatherchannel.com, CQ Researcher, and ProHealth.com. Jennifer is a patient advocate who has dealt with chronic illness, including Lyme and other tick-borne infections. Her memoir, One Tick Stopped the Clock, is forthcoming from Legacy Book Press in September 2024. Ten percent of proceeds from the book will go to Global Lyme Alliance. Contact her via email below.