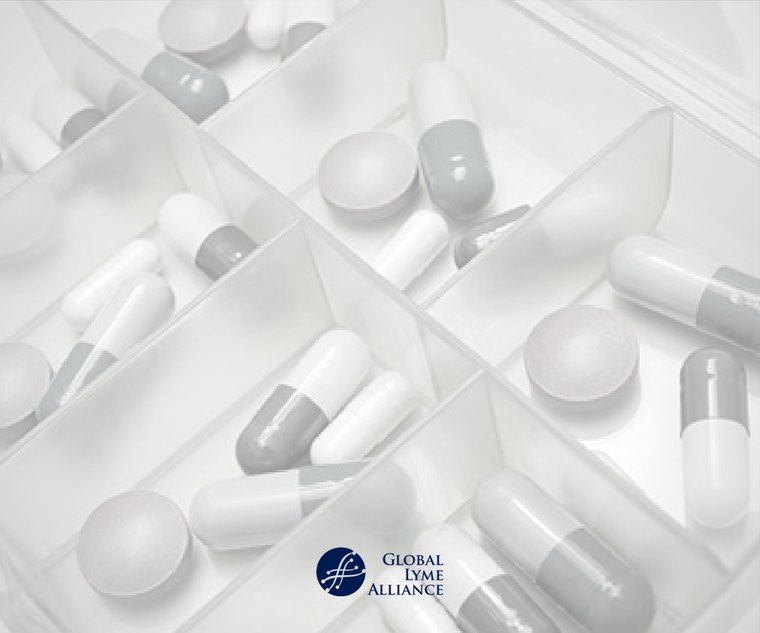 by Jennifer Crystal
7 Tips to Organize Your Medications, from One Lymie to Another
Every Sunday morning, I pull out a big bag of pills and set about organizing my medications for the week. The bag holds over 20 bottles of medications; when I was at my lowest, that number was closer to 40. I spread the medicines on my kitchen table and then sort them into a box with compartments for breakfast, lunch, dinner and bedtime pills for each day of the week. A friend once witnessed this weekly ritual and remarked, "Wow, if you ever apply for a management position, you have great organizational skills to put on your resume."
We laughed, but the level of organization it takes to manage Lyme medications is no joke. Most patients take at least as many pills as I do, and some also have to infuse intravenous antibiotics once or twice a day. There are different rules for each medication: some have to be taken with food; some can't be taken with food; some can be taken with meals but not with food or vitamins containing certain minerals. Some, like the anti-malarial medications for babesia, have to be taken with fatty foods like peanut butter or mayonnaise. Then there is the timing: some pills have to be taken an hour before breakfast; probiotics have to be taken at least two hours before or after antibiotics, or the antibiotics will negate them. Some pills have to be taken right before bed.
When all is said and done, it doesn't seem like there are enough hours in the day to take all of the medications at the proper times. You have to spend the day sitting in front of your pill bottles, trying to figure out which one to take next or to remember which ones you've already taken. This can be especially frustrating for Lymies compromised by fatigue, confusion and brain fog. It can make you want to throw your hands up and shout, "there must be an easier way!"
There is. While there isn't yet one magic pill to cover all tick-borne illnesses, there are some ways to manage your medications, and your daily tasks, without losing your mind or missing a dose. Here are some strategies that have helped me:
Get a weekly pill box: This box allows you to sort out your pills for various times of the day. You can fill it once a week, like I do on Sundays, and then you can put all those pesky bottles away and not worry about them for another seven days. These boxes help you to remember if you've taken your pills, too; if the lunch compartment for Monday is empty and it's now Monday afternoon, then you know you've taken them. Keep the box out where you can see it, like on the kitchen counter. These weekly boxes are available at any pharmacy or online.
Get a smaller weekly pill box for the in-between times: Some patients need to take pills more than four times a day. You can buy a weekly pill box that only has one or two compartments. Label it with the times you need, like "mid morning" and "mid afternoon," and keep it right next to your bigger pill box.
Get a palm-sized pill box for dining out: I used to sheepishly pull out a Ziploc bag at restaurants, trying to hide it under the table as I surreptitiously took my pills. No more. They now sell small, circular pill boxes that are discreet in design (mine is silver with a swirly pattern on top) and hold 4-5 large pills. I still have to pull it out at meals, but it's a little less obvious (another option is to bring a water bottle in your bag and take the pills in the restroom). You can also pop this container in your bag so that you'll have your pills with you when you're out doing errands or going to doctor's appointments. Some pharmacies sell them; you can also find them online and at many gift shops.
Make a list of dosing instructions: Make one master list of when each pill needs to be taken and with what stipulations (with food, without food). Keep it with your pill bottles so that you can refer to it each week when you fill your compartments. If you have trouble reading or get confused by instructions, have someone read the instructions off your pill bottles and make the list for you. Learning these instructions can also help you determine the best time of day to take certain pills (for example, my antibiotic can't be taken with a certain vitamin I take at breakfast, so I take it at lunch).
Set alarms on your phone: It can be hard to remember to stop and take pills, especially ones that don't go with meals. Set recurring alarms for the times of day you need to take medicine, including times when you need to take probiotics. It won't even seem strange if the alarm goes off while you're waiting in line at the pharmacy; everyone sets reminders on their phones these days.
Keep bedtime pills on your night table: I keep two pill bottles on my night table: one for a pill I take to sleep, and one for a pill I have to take an hour before breakfast. It can be hard to remember whether or not I've taken them (especially if I take the early morning pill and then fall back asleep), so I've developed a system: Each night, I turn the bottles upside down. After I've taken the pills, I turn the bottles right side up. That way, if I fall asleep and can't remember, I can look at which way the bottles are facing and know whether I've taken my medicine.
If you are infusing antibiotics, have a family member take our your bolus from the refrigerator: When I was on intravenous antibiotics, my refrigerated bolus had to warm up for at least an hour before I could infuse. If I slept late, or forgot to take the bolus out when I woke up, my infusion time got pushed later than it was supposed to be. I started asking a family member who was up early to take out my bolus for me, so it would be ready when I came downstairs each morning. Family members often want to feel like they can do something to help, so they'll feel good about having this tangible task.
In addition to managing medications, Lymies must also remember how they feel day to day, so that when they go to the doctor, they can give an accurate report. I used to stare at my doctor blankly and then say, "Well that's hard to answer—it's been so up and down…" So, I started keeping a daily log. Each day I record how I slept, how I felt, what I ate, what I did or couldn't do, and any other pertinent information such as outside stressors. Before each doctor visit, I review my daily logs, charting patterns and flagging symptoms. Then I write up a synopsis and give it to my doctor before the appointment. This helps me to better articulate how I'm feeling, helps my doctor to better understand what my days/weeks/months are like, and helps us both to make informed decisions about my health. Since not everyone's a writer, you can also give your doctor a bulleted list.
Having Lyme is tough, and organizing it can be even tougher. I give major props to Lyme patients who are keeping tabs on their medications and diets and daily routines while trying to survive this disease. Hopefully these tips will make your task a little easier.
---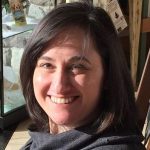 Opinions expressed by contributors are their own.
Jennifer Crystal is a writer and educator in Boston. She is working on a memoir about her journey with chronic tick-borne illness. Contact her at jennifercrystalwriter@gmail.com