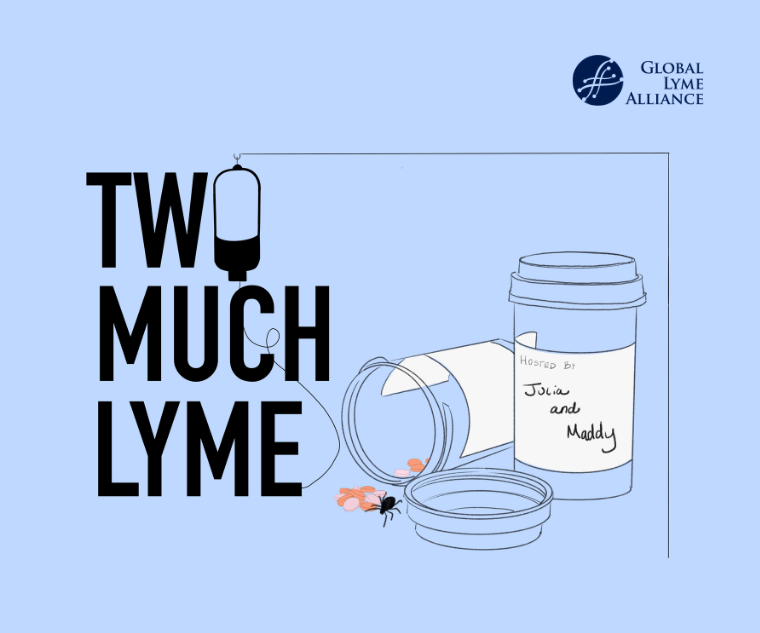 By Julia Allyn & Madison Pinckney
Welcome to the Two Much Lyme podcast!
New Episodes:
Listen on Apple
Listen on Spotify
June 15th: In a follow-up to the previous episode, "Hope, Healing, and Living in the Gray," Julia and Maddy talk about the emotional side of healing. Illness is traumatic, but living in survival mode often forces us to prioritize physical healing. Both of us have come to realize how important it is to our healing to address our emotional health and calm our nervous systems. Listen in for the unique ways doing this has played a part in our healing journeys.
About the Podcast
Hosts Julia and Maddy both live with late-stage Lyme disease. Their conversations focus on the challenges of living with chronic illness through multiple stages of life, including college and early career. The podcast is in partnership with Global Lyme Alliance (GLA). Julia and Maddy will highlight personal Lyme stories and experiences along with GLA initiatives, like the research we fund, and interviews with Lyme-literate doctors to provide multiple perspectives on this complex disease.
Listen on Apple
Listen on Spotify
To connect with the hosts of the podcast
Instagram @two.muchlymepodcast
Website www.twomuchlymepodcast.com
---
Opinions expressed by contributors are their own.
About Julia Allyn
GLA Lyme Education Ambassador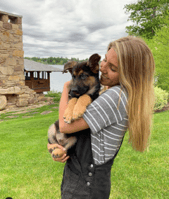 Meet our co-host, Julia!! Since being officially diagnosed in October of 2017, Julia has struggled with chronic Lyme disease, Bartonella, Babesia, B. miyamotoi, chronic fatigue syndrome, Hashimoto's, Addison's disease, PANDAS, post-concussion syndrome, cPTSD and several other complex syndromes. Julia is currently getting a master's degree in applied clinical nutrition to pursue a career working in integrative nutrition and medicine specializing in Lyme and autoimmune patients. She is also a Global Lyme Alliance ambassador focusing on spreading awareness on tick borne diseases. Today, she lives in Colorado with both her therapy dog and boyfriend. She is working with several health care practitioners to continue healing and the fight.
About Madison Pinckney
GLA Lyme Education Ambassador and Peer to Peer Mentor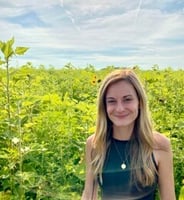 Meet our cohost, Maddy! After struggling for 10 years, Maddy was finally diagnosed with neurological Lyme disease in 2018. Since her diagnosis, she has struggled with Babesia, Bartonella, Anaplasma, Mycoplasma, dysautonomia, PANDAS, epilepsy, PTSD, and other chronic diseases. As a Global Lyme Alliance Ambassador she aims to educate and spread awareness about a disease that so many spend years suffering with before receiving a diagnosis. She is planning on attending law school next year to study public health law to advocate for those with chronic illnesses, while pushing for the better treatment of Lyme patients. Maddy currently lives in Upstate New York working on her Lyme blog @maddymeetslyme while undergoing treatment.