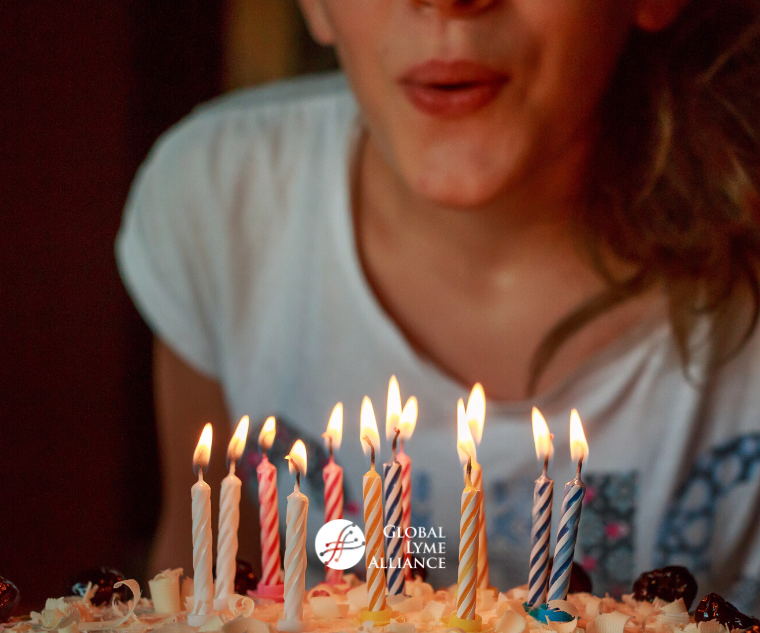 by Jennifer Crystal
When I was little, my grandmother used to sing the Dinah Washington song, "What a difference a day makes, twenty-four little hours…" Later, memories of her singing those lyrics carried me through some of my toughest days of tick-borne illness. They remind me even today that I just need to get through the next hour, the next minute, because things could be better tomorrow.
Sometimes they were better. A Herxheimer reaction might settle, a solid night's sleep might lower my emotional temperature, or my actual fever might go down. And sometimes, the tomorrows weren't much better. When I first started intravenous antibiotics, I felt horrible for six weeks before noticing any improvement. Often the next day was worse than the last. I learned that while I could coach myself to survive each minute or second, I had to wait longer to really live again and even longer to thrive, which was my desire. For that type of progress, it was better to chart my improvement over months, if not years. Check here for an overview of some of my long-term recovery strategies.
Birthdays are always a nice time to reflect on the year passed, and this has been especially true since I've been sick with chronic Lyme, two tick-borne co-infections—babesia, ehrlichia—and Epstein-Barr virus. A lot can happen in a year, both good and bad. We never know what joys or sorrows await us. Lyme patients don't know how they'll respond to treatment or how long it will take them to feel better. For many, though, they can see real progress—with dips and valleys—over a year or more.
I was thinking back to my 29th birthday recently, when I was in the midst of a relapse. Sick and exhausted, I wondered if I could endure further treatment. I struggled with my self-esteem. Frankly, there didn't seem to be much to celebrate.
But flash forward a year to my 30th birthday party. I wore a pretty pink dress. I was surrounded by friends and family. I was smiling, my cheeks glowing, with much to celebrate: a return to remission, to independent living and the resumption of freelance work. However, improvement over that year was by no means linear. I had many bad days, sometimes weeks. But when I considered the headway I made between my 29th and 30th birthdays, all I could think was, "What a difference a year makes."
When I blew out the candles that year, I wished for continued health, for my life to keep blossoming—and it did. A couple years later, I moved to Boston and started graduate school. In the decade since, I've written two books and forged a teaching career. I have gotten back on my skis. I have also wrestled brief flare-ups of my illnesses, grieved the death of loved ones and mourned the loss of love. Those have been my low points, but when I see how many gains I've made over the last decade—and how much my stamina has improved—I want to pinch myself. I can hardly believe it.
As I blew out my candles last year, I never could have imagined the world would be in the midst of a global pandemic by my next birthday. But I also couldn't have imagined all of the good things that have happened to me this year, including landing a literary agent, surviving COVID-19 despite my underlying health conditions. And thus, I hold onto hope—for me, for you, for the Lyme community, for our world.
When I blow out my birthday candles this week I'll wish for a healthier year for all of us. I hope that by this time next year, I'll be able to celebrate that wish coming true.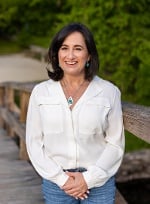 Writer
Opinions expressed by contributors are their own. Jennifer Crystal is a writer and educator in Boston. Her work has appeared in local and national publications including Harvard Health Publishing and The Boston Globe. As a GLA columnist for over six years, her work on GLA.org has received mention in publications such as The New Yorker, weatherchannel.com, CQ Researcher, and ProHealth.com. Jennifer is a patient advocate who has dealt with chronic illness, including Lyme and other tick-borne infections. Her memoir, One Tick Stopped the Clock, is forthcoming from Legacy Book Press in September 2024. Ten percent of proceeds from the book will go to Global Lyme Alliance. Contact her via email below.